Purple Line: Linden
Discover hidden gardens and the best damn cuppa in the metro area at the Linden terminus.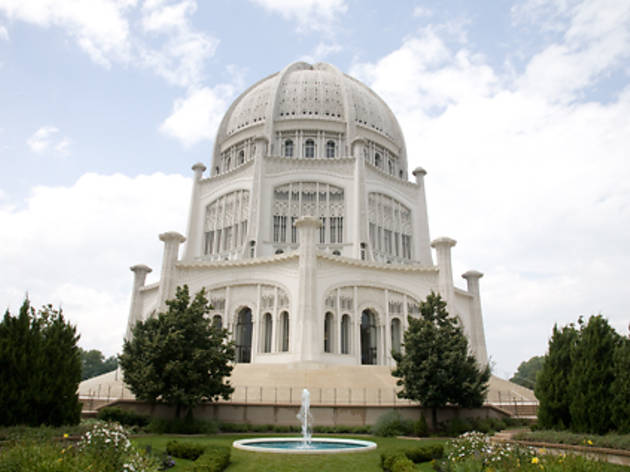 1/8
Photograph: Jeremy Bolen
2/8
Photograph: Jeremy Bolen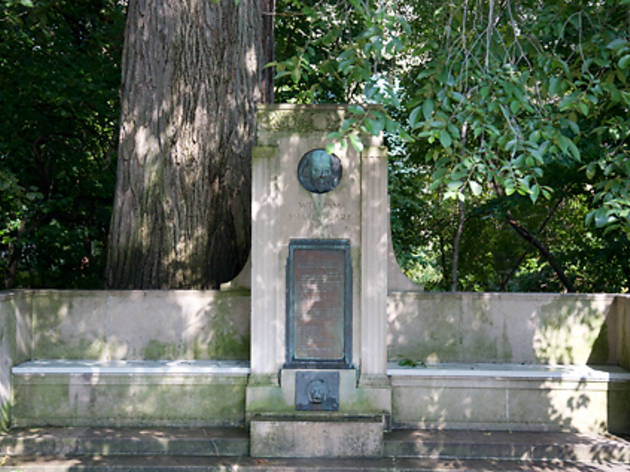 3/8
Photograph: Jeremy Bolen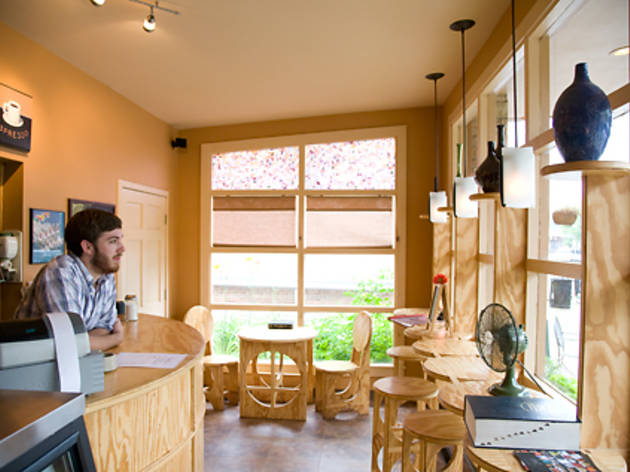 4/8
Photograph: Jeremy Bolen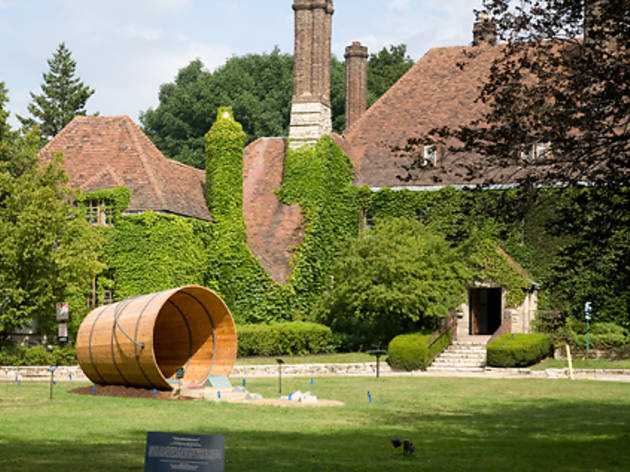 5/8
Photograph: Jeremy Bolen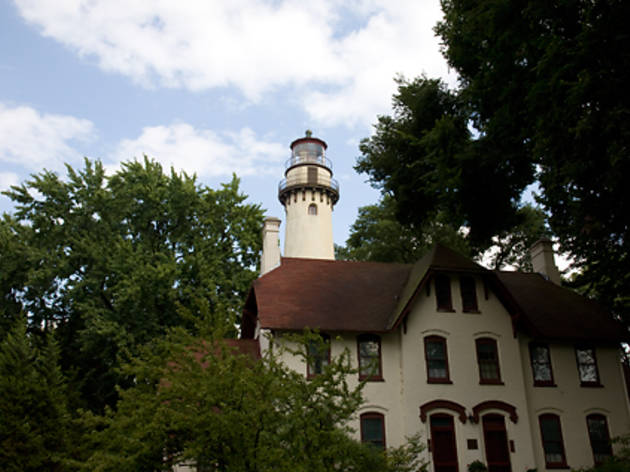 6/8
Photograph: Jeremy Bolen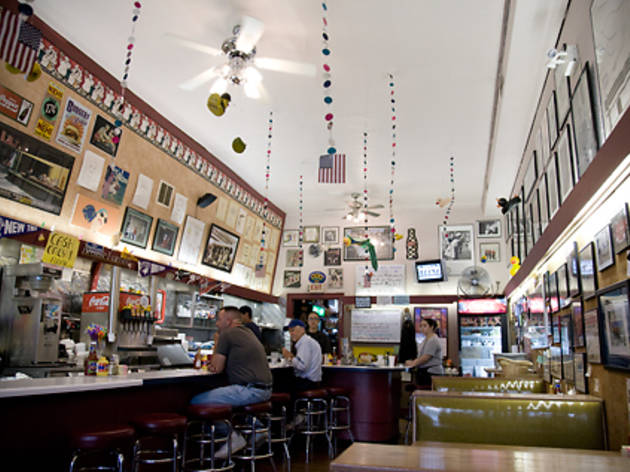 7/8
Photograph: Jeremy Bolen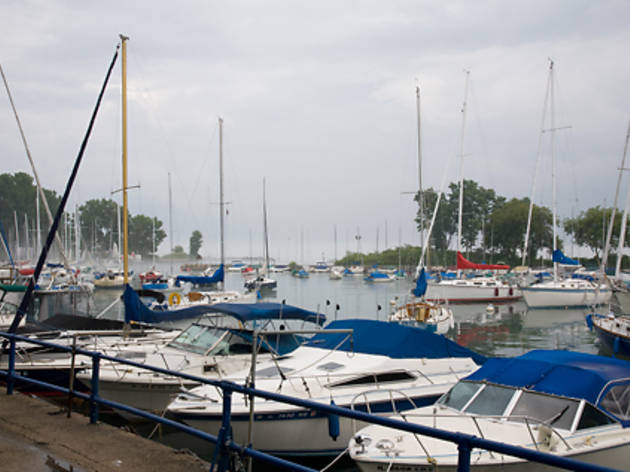 8/8
Photograph: Jeremy Bolen
Start Purple Line, Linden stop End Purple Line, Davis stop
Walking time 2 hours Distance 4.3 miles, plus 114 stairs
1 First, pack in some calories to walk off. Tucked into a Roosevelt-era commercial block just across 4th Street from the CTA stop is Mrs. D's Wilmette Diner (415 4th St, Wilmette, 847-256-2580). Trashy Pop Art and D family ephemera cover the walls of the quaint short-order joint. Kids suck Green River through twisty straws and pick free rubber duckies from a basket, and the hash browns are heaven—pure amber, crispy potatoes.
2 Geeks, hit the Comix Gallery (405 Linden Ave, 847-251-4362), right around the corner from Mrs. D's, and stock up on graphic novels before hopping across Linden for a sublime buzz from Alchemy Coffee House (416 Linden Ave, 847-251-4334). The wedge-shaped space barely holds a hulking black bean roaster, a pastry case (for delicately crumbly scones) and a hand-carved wooden counter. Pair the housemade mocha with the daily-cooked, small-batch beans from farms across the globe.
3 Head east a couple of blocks down brick-paved Linden, across a rusting steel grate-bottomed bridge that spans the algae-blue dead end of the North Shore Channel, to the spectacular Baha'i Temple (100 Linden Ave, 847-853-2300). The snow-white dome looms over fountain pools and flower gardens filled with scampering chipmunks. It's no wonder the landscaping is typically filled with pilgrims and wedding-photo sessions.
4 Cross the street to the little sunken cove of Wilmette Harbor (110 Harbor Dr). The rather humble-looking yacht club is members only, but follow the path along the Coast Guard station and park it on a bench to watch the privileged tie sails on their sloops.
5 After drinking in the nautical scenery, wander around the adjoining, sprawling Gillson Park, kick off your shoes and watch Labradors splash and play fetch on the dog beach.
6 Now to log some real mileage. Wander south on Sheridan Road, which jogs along the lakefront through tony neighborhoods, and peep the seven-figure houses straight out of a John Hughes flick. Just over the Evanston city limits towers Grosse Point Lighthouse (2601 Sheridan Rd, Evanston, 847-328-6961). Tours up the spiral stairs run at 2, 3 and 4pm through September. From the apex of the 113-foot spire, you can see clear to the Loop and, more directly below, the spread of your next destination, Northwestern's shoreside campus.
7 Stroll south on Sheridan past the frat houses and gargantuan Technological Institute. Hang a left into the guts of campus on Tech Drive and head for the bubble-topped Dearborn Observatory (2131 Tech Dr, 847-491-7650). It's free to stargaze on Friday nights (but make an appointment). Just outside the astronomy hub, wrapped inside hawthorn shrubs, hides the Shakespeare Garden—only flora mentioned in the bard's works are cultivated.
8 Keep wandering southward through campus until you exit through the arching NORTHWESTERN gate on the southwest edge of the grounds. Lo, before you lies downtown Evanston. Take Chicago Avenue three blocks south to Davis Street and turn right. Reward yourself with the tart frozen yogurt at Red Mango (809 Davis St, 847-866-0998), tucked in the ugly condo tower across from the Purple Line Davis stop and the train that will take you home.
GO THE EXTRA MILE Take the Purple Line one stop (or walk down Sheridan) south to Dempster Street. There are dozens of stores, but our favorites include the Mexican Shop (801 Dempster St, 847-475-8665), which is packed with cheap, hip women's clothes and funky jewelry. Also stock up on red-bean ice cream, seafood-flavored snacks and soda gummies in the little Japanese grocery Sea Ranch (518 Dempster St, 847-492-8340).