Rebecca Anderson-McDonough, 39
Birthday girl doesn't mind getting older.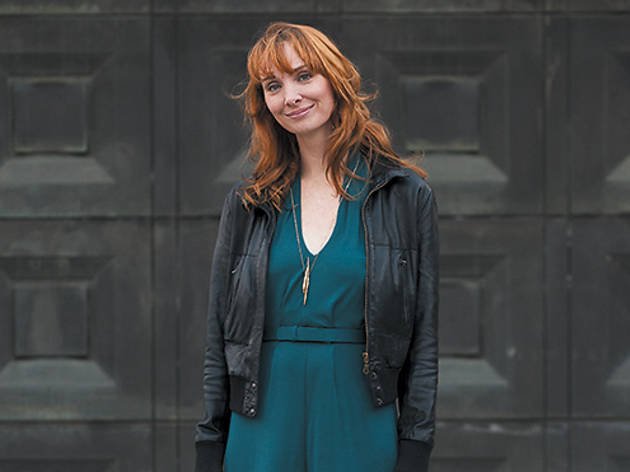 Monroe Street and Columbus Drive
The hyphenated name—I presume you're married? Yes. Eight years. It's really hard. It's great and then it's good and then you work on it and then it's good again.
It's like being a farmer, right? Sowing the seeds, tending the crops… Is that the right metaphor? More like being a forest tender: You're watching something grow slowly over time.
Then one day you realize a rich forest of love has grown around you. Yeah! [Laughs] You have to take the long view.
What's going on? It's my birthday!
You have that birthday glow. And I wore a jumpsuit! [Laughs]
Does aging bother you? I'm okay with it. Your thirties are great: all the fun of your twenties without all the drama. You get a good inner circle, and people who do have a lot of drama in their lives don't creep in as close. You spend your energy on only things you care about.
What have you been putting your energy toward? I became a yoga teacher. I write grants for schools. And I have two children, a five-year-old and a two-year-old. Many moons ago, I was a reporter for The Chicago Reporter. My beat was mostly crime. I'd drive across Illinois to prisons in places like Galena to write about alleged wrongful convictions.
Ever have scary moments while visiting the slammer? Mostly the guards leering. All my journalism professors would say, "They're dudes. Use that to your advantage!"