Roving gallery: Parking Space
Scott Reeder, Tyson Reeder and Brandon Alvendia are among the cool artists participating in Andrew J. Greene, E.J. Hill and Matthew Schaffer's edgy shows.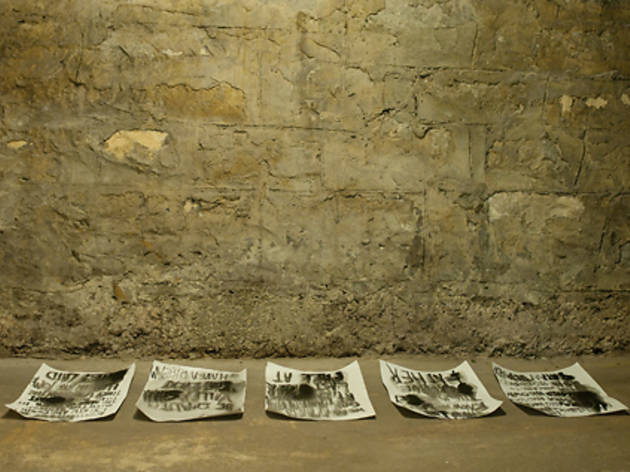 1/5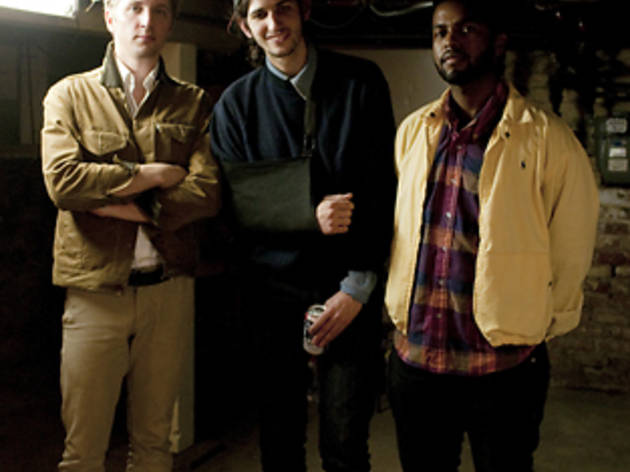 2/5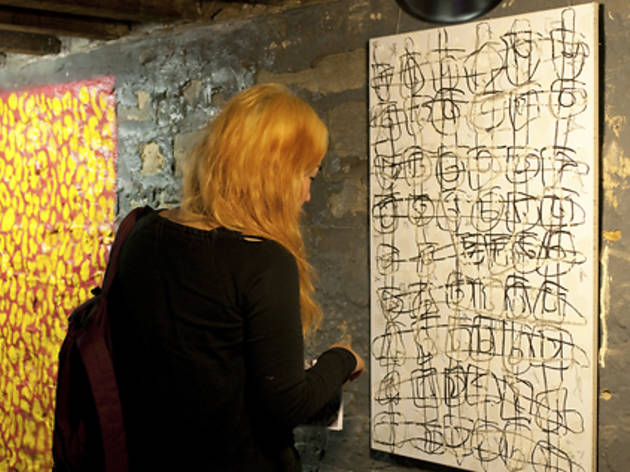 3/5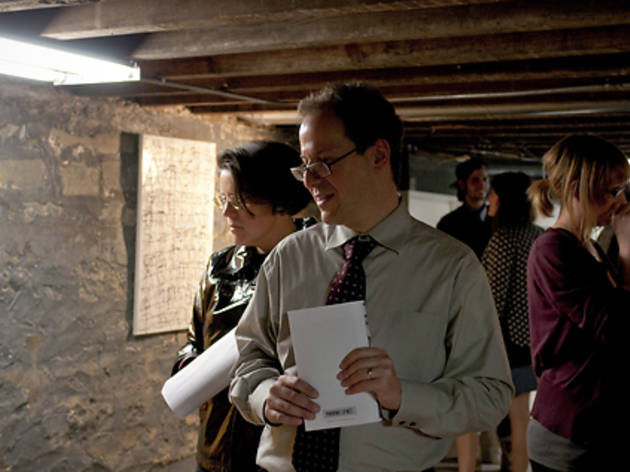 4/5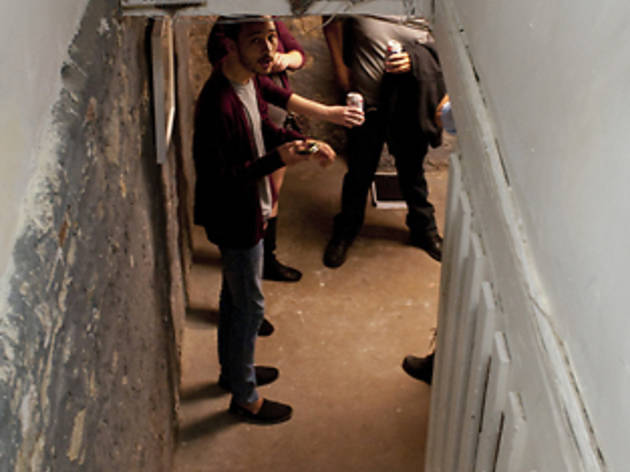 5/5
A dank Ukrainian Village basement isn't what most people envision when they picture an art gallery. But when I descend a narrow staircase below a graphic-design studio to Parking Space (parkingspacechicago@gmail.com), a gallery that plants itself in a new venue with each show, I find a crowd of twentysomethings examining an eclectic exhibition loosely related to punk and goth aesthetics.
Despite the gloom, the "Basement Show" has a more lighthearted atmosphere than the sterile white storefronts most galleries occupy. The Miller High Life and PBR are flowing and free (well, donations are suggested), while touches such as a $2 catalog and contributions from respected local artists—including Brandon Alvendia, Scott Reeder and Tyson Reeder—suggest Parking Space takes its art seriously. The offbeat pieces include an abstract painting that Justin Thomas Schaefer, a 2008 School of the Art Institute of Chicago grad, executed directly on the wall. Across the room hang photos of female volleyball players taken by New York artist Caroline Polachek (a.k.a. the lead singer of Chairlift). No prices distract the enthusiastic visitors from the work, which isn't for sale—though Parking Space cofounder Andrew J. Greene says he can put the gallery's young artists and would-be collectors in touch.
Art students Greene, E.J. Hill and Matthew Schaffer started Parking Space in October 2009 in Schaffer's garage. They've since presented shows in Schaffer's and Hill's apartments, and participated in an event at SAIC's Sullivan Galleries.
While most underground art spaces in Chicago launch new exhibitions once every six weeks, just like commercial galleries, Parking Space doesn't stick to a schedule. "I think it gets marginal, a lot of times, when people are forced to pump out shows," Schaffer says. "It's nice that we get to pace ourselves and gear up for a good one every now and then."
As for getting shut down by the city, Greene, Hill and Schaffer don't worry too much: "We're not in the same place twice," Hill says.