Sam Zell, 33
Gym-rat commodities trader spots Jesse Jackson—but not Rahm—at East Bank Club.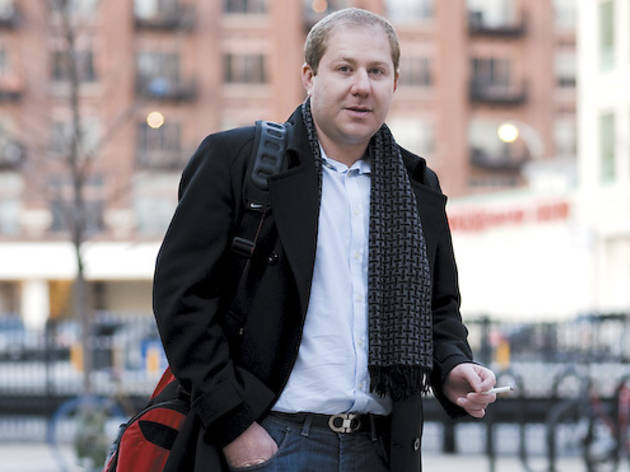 Kingsbury and Kinzie Streets
Not that Sam Zell, right? Right. No relation.
What's up? I'm headed to the East Bank Club.
Just having a cigarette before hitting the treadmill? [Laughs] I know it seems kind of at odds.
The East Bank Club seems pretty sceney: celebrities, society types, politicians. Ever get an eyeful of Rahmbo in the locker-room shower? No. I've seen Jesse Jackson quite a bit. I guess he's famous. Barack used to play ball here.
What's your workout agenda? Today, I just don't feel like it, so I'm probably just gonna take a steam, sauna and relax.
Tense day at the office? Every day is tense to me!
What do you do? Trade commodities, so legalized gambling. [Laughs] For the most part, place your bets, see if you're right.
What kind of commodities? Oil, gas, gold, silver, agricultural products—I trade everything.
Given your line of work, is a trip to Vegas kind of redundant? Absolutely. I gamble for a living. I have really no interest whatsoever in gambling the money that I earned for enjoyment. If I can get into the gym and run, that makes me feel better. Back in the day, I was a college tennis athlete at University of Vermont and played while at school at Oxford University. If I can get onto a court, I still play.
Any New Year's resolutions? Eh, not really. I've never really been one for resolutions, New Year's or otherwise. In life, you can start any day. Tomorrow is as good as any other to start what you wanna start. I could quit smoking tomorrow, but I'm not going to.