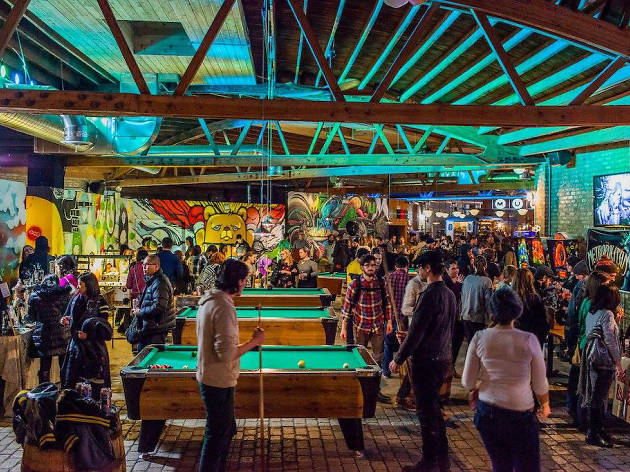 Sauced Night Market returns to Logan Square's Emporium Arcade, bringing back a large lineup of fabulous local vendors so you can eat from favorite Chicago vendors and get your buzz on with a craft beer or two. As always, admission is free.
Highlights from this rendition of Sauced include jewelry from Locked & Layered and Allison Mooney Designs, candles from Barleywick and bowties from Reformed School.
A diverse lineup of locals are on-hand slinging food as well. Expect Cookies & Carnitas, Hapa, Happy Lobster Truck, Puffs of Doom and Yum Dum. Oh, and Brian Fisher, formerly of Schwa, slinging food from a truck as well.