Scott Colton: wrestler, comedian
Wrestler Scott Colton has comedic aspirations.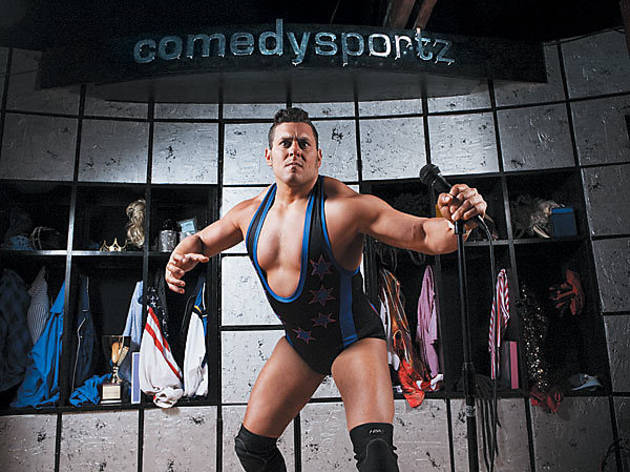 Comedy has always been a part of Scott Colton's day job: pro wrestling. Yep, this 29-year-old Deerfield native wrestled in the WWE for two years and appears in weekly bouts with the Ring of Honor (airing on HDNet), plus regular touring gigs—under the name Colt Cabana.
The pairing works for Colton. He started wrestling his freshman year in college at open matches near Western Michigan University. To stand out among the meatheads, Colton cultivated a funny character—the guy who'd childishly trip his opponent or snap the announcer's butt with a towel. Audiences ate it up for years, and in 2007, Colton was hired by the WWE under the über-Jewish moniker "Scotty Goldman." Meanwhile, he kept the comedy alive by producing a weekly The Soup–like Web series full of wrestling clips.
His firing from the WWE last March sparked Colton's drive to risk trying comedy outside the ring. He enrolled in improv classes around the city and on Wednesday 27 launches Wednesday Night's Main Event at ComedySportz. Colton hosts the showcase as Colt Cabana, and the roster includes live music, stand-up and a performance by his improv team Kayfabe. The blend is proving potent on the road: Since August, Colton has been touring comedy clubs with WWE vet Mick Foley, performing wrestling-themed stand-up. "It's not hard to be the most memorable comedian at a wrestling show," Colton says. "The big challenge is to be the most memorable comedian at a comedy show."