Sears key kiosk to be demolished
The Ravenswood Sears is losing its parking-lot key-cutting shack.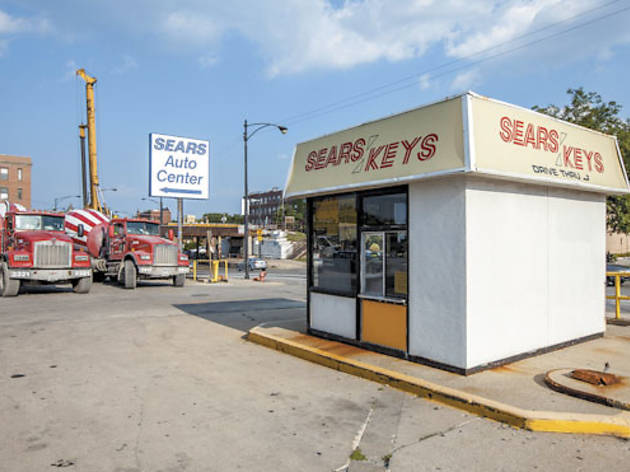 Until recently, David Krasnitz called a roughly ten-by-ten-foot shack his "home away from home." For four years, he was the manager of Sears key kiosk, a curious little drive-through hut in the parking lot of the department store's 1900 West Lawrence Avenue location. On July 5, Krasnitz was forced to move his key-cutting operation out of his beloved kiosk—a former photo booth hauled in from Arizona in 1987—to the store's second level. His boss explained that construction would begin in the fall on a Mariano's Fresh Market, a parking garage and a gym. "It's very sad. I loved my key shop," the 54-year-old keymaster told me recently over the phone. The Chicago native takes a lot of pride in his Sears store. The Ravenswood outpost is where his dad took him to buy his first bike and his first set of golf clubs. "We've got much more room in the store now. But it's a shame. People with dogs or babies in the car could just roll up and wait for their keys to be made." Area building managers and real-estate agents, he says, will hate to lose the convenience, too. But Krasnitz won't miss the exposure to the elements. "When it was 20 below, the wind would blow through the cracks in the drive-through window. We had a space heater, but it would still get cold. There were days when I'd wear my winter coat all day." Krasnitz will say his last good-bye to the key kiosk sometime in the next few weeks, when the structure is slated for demolition.