Shawn Decker: Prairie | Review
Shawn Decker mounts an entrancing sound installation at the Chicago Cultural Center.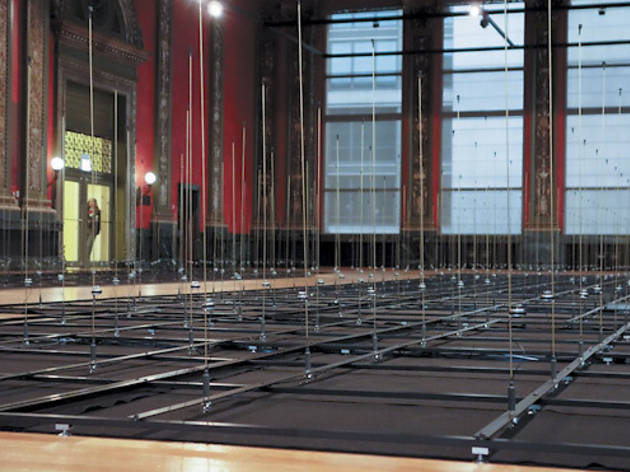 Sound artist Shawn Decker's new installation "Prairie," at the Chicago Cultural Center, may be the closest many urban dwellers ever get to the open fields. And it's close indeed, thanks to the SAIC faculty member's eerily authentic work. Dozens of computer-controlled brass rods click and buzz at different intervals in emulation of the insects, rain and wind you'd find on the plain. It's surprisingly entrancing stuff, especially if you try to figure out which rod will make the next sound. The exhibit is part of a larger series of programs based on Decker's work that explores the relationship among art, sound and nature.