Skate or Die | Up next
A doc on Little Village skateboarders needs an editor.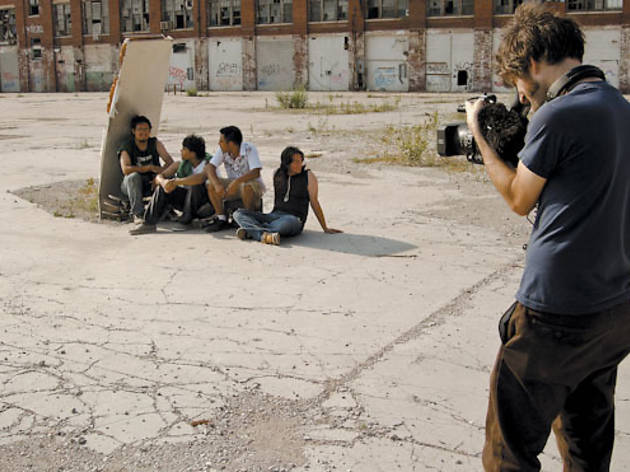 In 2008, Ryan Ferguson began Skate or Die, a documentary about Little Village youth using skateboarding as an escape from gangs and violence in their Southwest Side 'hood.
"These kids grow up to know the gang boundaries in their neighborhood," Ferguson says. "But they're able to grab their boards and skate right by the boundaries." The 32-year-old Chicago filmmaker was inspired to tackle the subject by a 2007 Tribune story by Azam Ahmed, now a New York Times reporter and the film's writer-producer.
On day one, filming a skate crew in an abandoned trade school parking lot at 31st Street and Kedzie Avenue, Ferguson found his star: Leo Castillo, a long-haired 18-year-old with a pierced lip and big eyes. Castillo grew up around gang-affiliated family, and at age 14, he watched his older brother get gunned down. Castillo has avoided the same fate, something he attributes in large part to skateboarding.
"Skateboarding appeals to the most at-risk kids, the very kids that almost certainly would be in gangs," Ferguson says. "Part of the appeal is the almost ganglike camaraderie amongst skaters. There's also a sense of counterculture cool. There's a familial structure that a lot of these kids don't get any other way—the same thing a lot of the street gangs prey on."
But four wheels and a board are only so much insulation. In May 2010, Castillo was sitting on his mother's porch when he was hit in the left leg by a stray bullet. The film captures Castillo's rehabilitation, his successful push to fund and build a skate plaza in Piotrowski Park and his launch of an after-school skate program at Little Village Lawndale High School.
Ferguson's asking for $35,000 on Kickstarter to hire an editor to shape four years of footage into a potent narrative that "offers kids a glimpse of hope."
Contribute to Skate or Die through Thursday 2 at kck.st/MXA5PE.