Smoke shop influx
What's the reason for Wicker Park's surplus of pipe purveyors?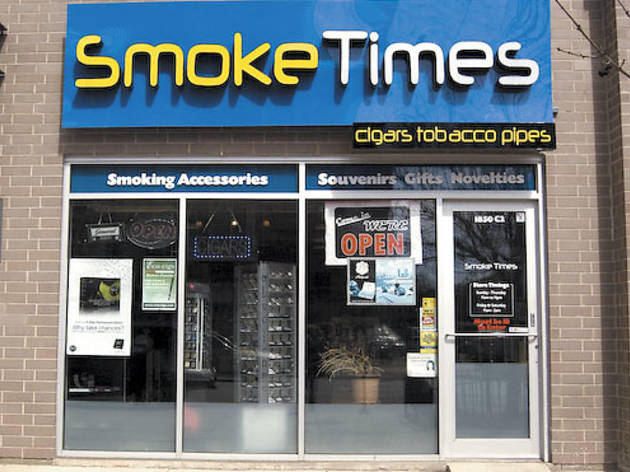 RECOMMENDED: Chicagos best smoke shops
Q Three new smoke shops have opened in Wicker Park in the last several months. There are now about six within blocks of the Crotch. Why so many? Is this a side effect of the recession?
A Let's get this out of the way first: All of the smoke shops we checked in with sell items designed exclusively for the completely legal enjoyment of totally legal, regular tobacco. Legally. Now, on to your question. There has, indeed, been an influx of pipe purveyors. Smoke Times (1850 W Division St, 773-342-3392) opened in June; Smoker's Place (852 N Ashland Ave, 312-846-1798) and Dude, I Forgot (1400 N Milwaukee Ave, 773-342-3833) opened in July; and Ash's Wicker Park Tobacconist (1923 W Division St, 773-697-8244) opened last September. So why the boom? We talked to the owners of several shops, and in the end, it seems it's just a trippy, double-rainbow-style coincidence. Mary Trifunovich opened Dude, I Forgot hoping to fill a niche market for locally made artisan glass. Basharath Mohd, proprietor of Ash's, was simply expanding the family business to an area that seemed to have a good customer base. Mohammed Zaman, owner of Smoke Times, found a storefront location with reasonable rent on a portion of Division Street that didn't have any nearby smoke shops (at the time). Not surprisingly, the stores report spotty business; Wicker Parkers, now's the time to support your (hyper-) local smoke shop!
Curious about something around town? E-mail us at chicago@timeoutchicago.com.