Social-networking sites land jobs
Trifling on Twitter and other sites could get you a new gig.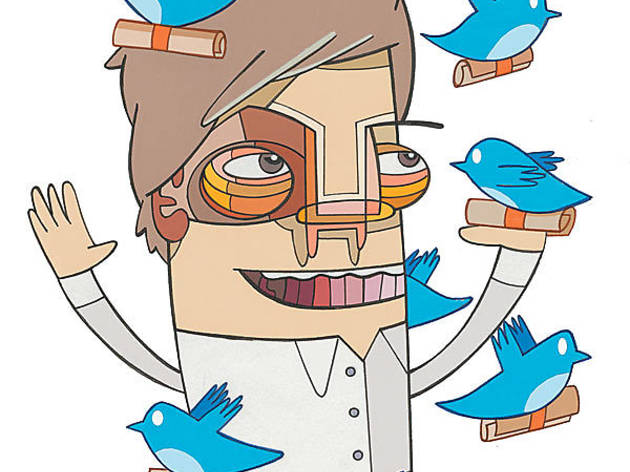 Six days after Grant Achatz's May announcement that Alinea was looking for chefs, he'd nabbed 363 résumés and scheduled 47 applicants for kitchen tryouts—just by posting the job on his Twitter feed.
Would-be networkers already know about LinkedIn, but social-media sites like Facebook and Twitter can also give you a professional boost. Just ask Jen Le, 32, a former management consultant exploring the food industry with the hope of opening her own wine bar. Twitter helped Le land a job at one of her favorite Chicago bakeries. Soon after the bakery opened, Le gave it a favorable Yelp review. "I Yelped again to say that [the owner] was really professional about handling a bad experience I had, so she remembered me," Le recalls. "And then I found her Twitter [feed] and started following her. She put out a notice that she was looking for somebody to help with the kitchen, so I e-mailed her and said I found her on Twitter. She was like, 'Oh, it's you, that person I was going to give free bacon to.'"
Le says she never expected Twitter to lead to a job. "I was following the bakery just to see what new stuff they were pushing out, because the owner does a lot of interesting, experimental desserts. So it was just me being a fan and wanting to know what's going on in Chicago, food-wise."
Chris Eliopoulos, a 26-year-old illustrator, says Twitter is great for creative types as well as foodies. He follows people in his field, including art directors, who—with luck—follow him back. "Someone who's using Twitter to their advantage isn't searching [it] for help-wanted ads," he says. In addition to contacting people who tweet about needing illustrators, Eliopoulos posts links to his work almost daily, to remind potential employers that "I'm out there and active." Starting conversations with people in a chosen field can also pay off in high-level connections and, eventually, work.
Now that all kinds of businesses are joining Facebook—please be our friend, Penelope's!—Le recommends visiting the site to research companies that interest you or find connections you'd like to make. She's been able to deduce whether certain local stores and restaurants are thriving, and possibly hiring, by becoming their Facebook fan. But don't get your résumé mixed up with an endless stream of baby photos and quizzes about 1980s sitcoms. "I find that Facebook is more personal [than Twitter], and I think looking for jobs on there is kind of crossing a line," says Eliopoulos.
While Le and Eliopoulos haven't found many opportunities through LinkedIn, Liane Gonzalez appreciates its single-minded focus on professional networking. Gonzalez, 38, is job hunting after spending almost three years as a brand manager at Nike. She believes it's imperative to develop a LinkedIn presence while you're still employed. Otherwise, she warns, "you're going to be starting from scratch and it feels very desperate. Networking is this great two-way street. It doesn't work as well when you haven't done your part."
Once a month, spend one hour reaching out, Gonzalez advises, and send notes to your contacts to catch up. "Instead of sitting at your computer applying for every job you see, you can be strategic about ten companies you want to work for, and map out how you're going to get connections [there]," she explains, touting LinkedIn's ability to reveal your immediate contacts' "second-degree" connections and those individuals' "third-degree" connections.
Which of these sites you find most useful probably depends on your industry, but you have nothing to lose by supplementing the more tedious aspects of your job search with some social-media fun. The proof? In July, Achatz tweeted that his Twitter experiment led to five new hires.