Sophia Coleman, 23
Columbia Chronicle writer on the Chicago reality-show boom.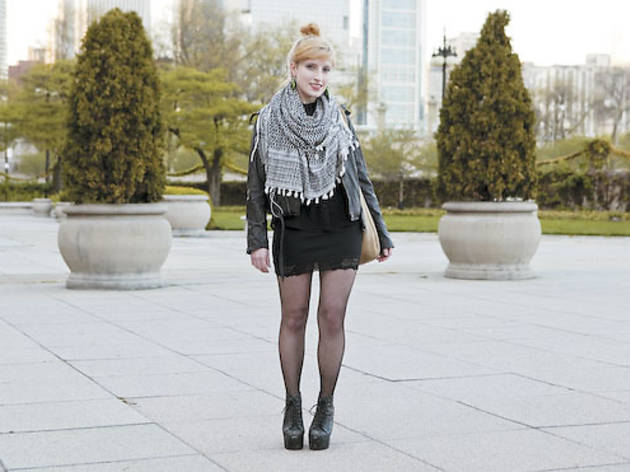 Michigan Avenue and 8th Street
What's up? I'm headed to see my friend's jazz ensemble at Columbia College. I'm a student there, and things have been pretty crazy lately. The school president, Warrick Carter, recently told a student to "shut up" when she asked about his [$400,000] salary. I think there's already an Auto-Tune remix of it on YouTube. [Laughs]
Besides YouTube, what keeps you busy? For about a year, I've been writing for The Columbia Chronicle. I'm in the arts and culture section, so I do a lot of artist Q&As and concert reviews. They're talking about ceasing the print version and going completely online. Which is kind of depressing because it's nice to see something you've written in ink on paper.
What have you covered lately? This week, I'm writing about the explosion of reality shows filming in Chicago. There's Chicagolicious, which is, like, a spin-off of Style Network's salon show Jerseylicious. It's filming at AJES, a salon on Randolph Street. Then there's VH1's Mob Wives Chicago. And truTV is doing The Wiener's Circle about how funny and mean the hot dog stand is.
Would you ever want to be on a reality show? I'd like to go on MTV's The Real World. I grew up in northwest Indiana, so the houses and roommates on the show seemed pretty glamorous to me. But I don't know if I'm dramatic enough to make the cut. I'd have to start fighting with everybody.
Or sleeping with everybody. Right. Which is not cool! [Laughs]