Stooge-a-Palooza host Rich Koz | Interview
Chicago's foremost Three Stooges wiseguy anticipates the Farrelly brothers' film update.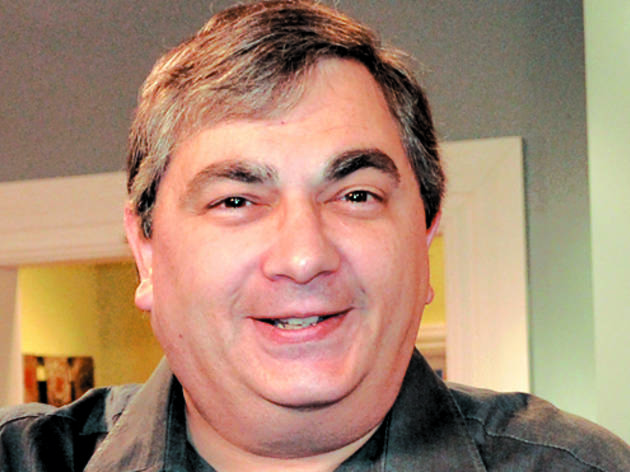 When not made up and clutching a rubber chicken as iconic B-horror-movie meister Svengoolie, Rich Koz can be seen hosting Stooge-a-Palooza Saturdays from 7–9pm on WCIU's Me-Too. We called Chicago's foremost Stooges wiseguy in advance of the Friday 13 release of The Three Stooges, which sees the Farrelly brothers plopping Larry (Sean Hayes), Moe (Chris Diamantopoulos) and Curly (Will Sasso) into modern times—including a nyuk-worthy eye poke for Jersey Shore knucklehead Snooki.
Are Three Stooges fans worried about the update?
Most of the Stooges' work is 15-minute shorts. You can't help but wonder if people doing impressions of them will hold up over a feature-length movie. There are a few gags in the trailers that really work as modern takes: Curly takes an iPhone, puts it up to his eye and says, "Hello?" That's perfect!
Have you learned anything from watching the Stooges all these years?
I've learned never to let a parrot get inside of a stuffed turkey. That always causes problems! [Laughs]
I'm always struck by how altruistic the trio of numskulls can be.
That's exactly it. Most of the time, the Stooges are just trying to have a job and earn money; they just can't manage to get the hang of doing things correctly. It's that eternal struggle that we all identify with: trying to do a job and be happy, but it's not always that easy.
Which Stooge do you imagine yourself as?
Probably Shemp—a smart aleck who backs down when he's being set upon. [Laughs]
Is there anything newbie Stooges viewers should know before walking into the theater?
When I was a child, I first watched the Stooges shorts on channel 9 when they were hosted by Andy Starr, who was actually Bob Bell, the same man who played Bozo. He would always make sure to mention, "Kids, don't do what the Stooges do. Don't poke people's eyes out. Don't hit people in the head. They're just playacting."