Suburban consent | You asked for it
Things to do that are illegal in the city, but not in the 'burbs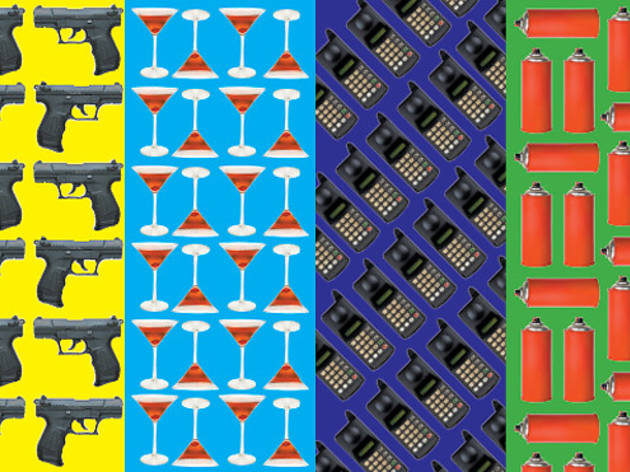 Gambling is legal in the quaint 'burbs but not in the city, the "den of iniquity." What other things can I get away with in the suburbs that are no-nos in the city?
Shoot a gun In July, the city passed a law allowing gun ranges under rigid conditions: They must be in areas zoned for manufacturing and at least 1,000 feet from any day-care center, hospital, library, liquor store, museum, park, place of worship, tavern or residential area. In other words, don't hold your breath. But several shooting ranges just outside the city's wild western limits let anyone with a state-issued FOID card pop a cap in a paper target.
Buy spray paint The sale of spray paint has been prohibited in Chicago since 1992, an anti-graffiti measure first proposed by Rod Blagojevich's father-in-law, Richard Mell, alderman of the 33rd Ward. For Krylon seekers, the closest outlets to the Loop that we could find are Home Depot (2803 S Cicero Ave, Cicero, 708-863-9600) and True Value (1815 W Roosevelt Rd, Broadview, 708-344-4499).
Drink booze at an all-nude strip club Chicago prohibits alcohol sales at gentlemen's clubs like the Admiral Theatre that allow the full monty. It's a rule the owner of VIP's A Gentlemen's Club (1531 N Kingsbury St, 312-664-7400), "Chicago's only full liquor & topless bar," has spent two decades and thousands of dollars in court fighting. At suburban girls!-girls!-girls! go-tos such as Blackjacks (7N657 Rte 25, Elgin, 847-697-8150) and Polekatz (7337 W 100th Pl, Bridgeview, 708-599-1111), hooch and hoochie mamas are paired nightly.
Drive and talk on a cell phone It's a common-sense law: no talking on a cell phone without a hands-free device. If you're itching for hands-on joyriding, do it in the 'burbs. Just choose your location wisely; cell-phone use is outlawed statewide in school and construction zones, and several suburbs (including Evanston, Highland Park and Midlothian) have followed Chicago's lead.
Like a wedding DJ, we take requests. Ask us for cultural guidance at chicago@timeoutchicago.com.