Tax Day deals 2012
Special discounts (and tea party activists) help you stay entertained on Tax Day.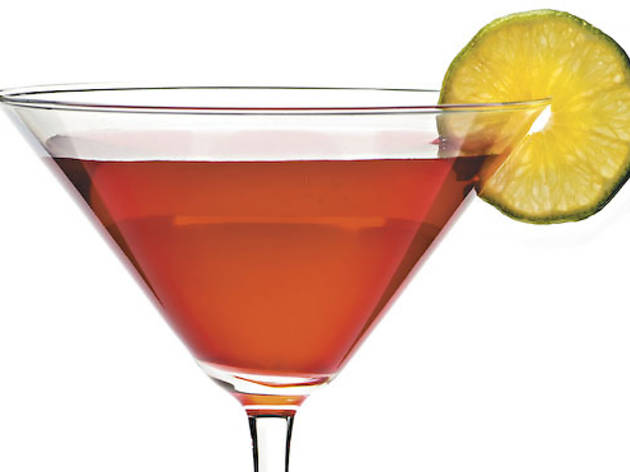 Although the IRS has granted us two extra days to file our taxes this year, April 17 comes all too soon. Fortunately, annual Tax Day deals soften the blow. We've come up with a few ways to spend that money coming your way or forget about that big check you just wrote.
Get some relief at Lottie's Pub
Thanks to the Abraham Lincoln holiday that pushed back Tax Day, cute Bucktown bar Lottie's Pub is offering the Burger and Beer Combo for just $4.17 (see what they did there?). Wash it down with enough $3.50 pints, and you might build the courage to brave the open-mic stage at 9pm. Lottie's Pub, 1925 W Cortland St (773-489-0738). Tue 17, 11am–2pm.
Stick it to the tax man at the tea party rally
It's no surprise that the vehemently anti-tax tea party has something to say this week. If you've been "Taxed Enough Already" (quoth the movement's not-so-subtle acronym), join the annual Tax Day demonstration and show your contempt in Daley Plaza. Confirmed speakers include CNN contributor Dana Loesch, Illinois congressman Joe Walsh and Wisconsin Lt. Gov. Rebecca Kleefisch. Daley Plaza, 50 W Washington St (teapartychicago.org). Mon 16 at noon.
Unwind with $4.17 martinis
Reward yourself after that headache-inducing mess of paperwork. Sip $4.17 "CPA Smirnoff Martinis," available at all fancy-schmancy Rosebud Restaurants. Say cheers—you just saved around five bucks. Locations include Rosebud Prime, 1 S Dearborn St (312-384-1900) and Carmine's, 1043 N Rush St (312-988-7676). Tue 17, 11am–11pm.
Do your taxes, duh
It just snuck up on you, eh? Don't feel too bad—someone can get some good out of it: On Sat 14 and Sun 15, Rockstar CPA, a local accounting company, will take first-come first-serve appointments and donate 100 percent of proceeds to Autism Speaks. 117 N Jefferson St , third floor. $200–$300.