Technically speaking
37signals' head guru Jason Fried bets less is more.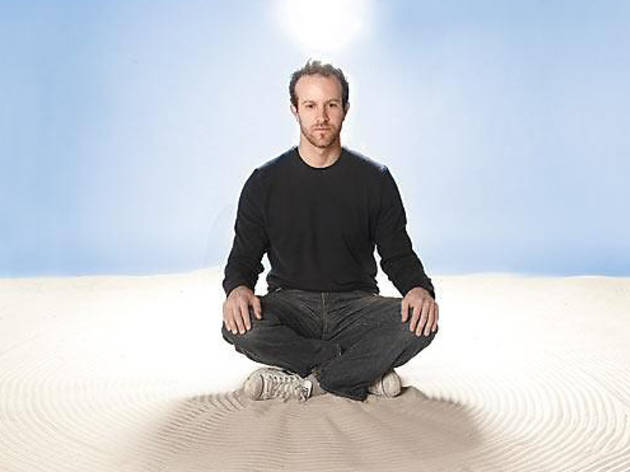 Jason Fried doesn't want to be your friend. At least not on Facebook.
Several months ago, Fried, the 35-year-old cofounder and president of Chicago-based collaborative Web-application company 37signals, unceremoniously committed Facebook suicide. "I didn't care enough to want to see baby pictures every day," he says with typical nonchalance. "I didn't find much value in it, so I just stopped. I tend to get rid of things I don't use."
Severing ties with our age's king-shit social-networking site may seem like an odd, unwise step for someone in the tech industry. But it's just another characteristically unorthodox move for Fried, a Deerfield native whose willingness to do seemingly odd and unwise things has positioned him as a Web 2.0 wise man. Take Fried's contrarian approach to management: At 37signals, building Web applications requires no meetings, no official titles and no PR firm to hype the company's projects. The work week is only four days long, and the compact workforce of 15 telecommutes more than 75 percent of the time.
In 2006, after just three years spent creating and selling a suite of Web tools (including small-business project manager Basecamp, group-specific chat tool Campfire and online organizer Backpack) and birthing the game-changing Ruby on Rails open-source programming framework (Twitter and Hulu are among the tens of thousands of sites developers built using RoR), 37signals released its minimalist manifesto, Getting Real: The Smarter, Faster, Easier Way to Build a Successful Web Application. Distilled from content on the company blog—the freewheeling Signal vs. Noise, which touts 100,000 readers—it's a declaration of war by Fried and his right-hand man, RoR developer David Heinemeier Hansson, against bloated software with "too many features, too many buttons, too much to learn." The self-published e-book's message is essentially, Keep it simple, stupid: "Getting real is less. Less mass, less software, less features, less paperwork, less of everything that's not essential (and most of what you think is essential actually isn't)," reads the book's introduction. Though mainly intended for software designers and programmers, Getting Real's offbeat edicts have the ring of sage life lessons written in the form of a Zen koan: "Underdo your competition," "Embrace constraints," "Publicize your screwups." (Rework, a follow-up focused more on business and management, is due out from Crown Publishing in March.)
"The tech industry likes to talk about how they do their job, and the 37signals guys—you can agree or you can disagree with them—but they've shaped that conversation for the last two years," says Seth Godin, founder of Squidoo.com and a widely read blogger on marketing in the digital age. Todd Allen, who teaches e-business at Columbia College and runs the blog Chicago Tech News, calls 37signals "the most important Chicago company that no one in Chicago has heard of." Despite their relative anonymity in their home city, Fried and Hansson have been invited to preach their "less is more" gospel alongside people like Facebook founder Mark Zuckerberg and Twitter head honcho Biz Stone at the tech world's most prestigious events, including the Web 2.0 Expo and Startup School. It's clear to Fried that people are intently listening. After admitting he jumped ship from Facebook, he footnotes the story so others don't blindly follow him off the plank: "I actually have a ton of respect for Facebook. I think the product is excellent. So my quitting isn't a commentary on the product."
In response to the chorus of "What would Jason do?," Fried finds himself, on a recent Tuesday afternoon, hunkered down with a laptop and iPhone in a storage closet of the West Town building where 37signals rents a tiny sliver of office space from design firm Coudal Partners. The small room is packed with cardboard boxes of Field Notes, pocket-size memo notebooks, which Coudal had a hand in creating. Despite an ever-present five o'clock shadow, Fried looks boyish in blue jeans, suede low-top Chuck Taylors and a gray-and-navy striped sweater. He recently began hosting "CEO office hours": From 3 to 5pm on Tuesdays and Thursdays, anyone can call 312-416-9980 to get advice on anything. Today, Fried is able to handle only about a dozen calls, some from as far away as Mexico and the Netherlands. Several people are owners of small Web businesses looking for guidance on pricing or customer service; others are budding Web entrepreneurs seeking Fried's Pope-like blessing on their idea. One fanboy tells Fried, "I just want to talk.… So, how's your day going?" Later, the guy asks, "Hey, do you mind if I call you again?" ("That was a little weird," Fried says afterward.) At least two callers tell Fried that he, Hansson and 37signals "changed my life." Another devotee ends the conversation with, "I hope to one day shake your hand."
"[The admiration] is weird because I don't see myself as anything special. I don't have any special gifts. I'm just this guy who started a business," he says. Later, however, Fried, who lives an understated bachelor existence in Wicker Park, talks about how "making money is like playing the piano: The earlier you start, the more practice you're going to have, the better off you're going to be." On the day he turned 13, Fried's father, a Chicago Mercantile Exchange trader, took him to get a work permit. He worked typical jobs—grocery store, gas station, shoe store—but he always had a side business of his own. At 15, Fried got a resale license and began buying stereo equipment at wholesale cost, marking it up and selling it to friends. "I suck at playing the piano," Fried says, "but I'm good at making money because I've had more practice."
This early work ethic seems to have instilled in him an aversion to venture-capital-backed projects that bleed money (YouTube, Facebook). Fried is proud of the fact that his company, which he says generates millions of dollars in revenue, has only one investor: Amazon.com founder Jeff Bezos. (He says they accepted Bezos's investment in 2006 not for the money but to get access to Bezos's counsel.)
Maybe it's the comfort of having only one investor to piss off that allows Fried to rail on tech companies—Twitter especially has drawn his ire. In September, media-gossip blog Gawker dubbed Fried "Twitter's self-appointed nemesis" after he posted a satirical press release on the 37signals blog that poked fun at venture-capital-dependent start-ups. Titled "37signals Valuation Tops $100 Billion After Bold VC Investment," it was released the same day Twitter was appraised at $1 billion, despite lacking a profitable business model. Fried lets out an impish giggle at the suggestion that he is somehow Twitter's archrival. "I like Twitter. I use it a lot and I think it's a great product because it's so simple. As a business model, though, it's terrible. So if I'm Twitter's nemesis, I'm a nemesis of it because of its business model." (Twitter did not respond to our requests for rebuttal.)
One of Fried's callers hits on that hot-button issue, suggesting that free, VC-funded Web tools like Twitter might "do more good" than less-accessible paid subscription products, like 37signals' Campfire. "I don't think doing good and making money are mutually exclusive," Fried responds. "If Twitter wants to survive on their own, if they want to be a force for global change, they're going to have to make money. People aren't just going to loan them money forever. If they really want to make long-term social change, they have to be sustainable."