The Boys in Chicago Heights | Old Chicago
A book takes a look at the suburb's contributions to gang activity in the 1920s.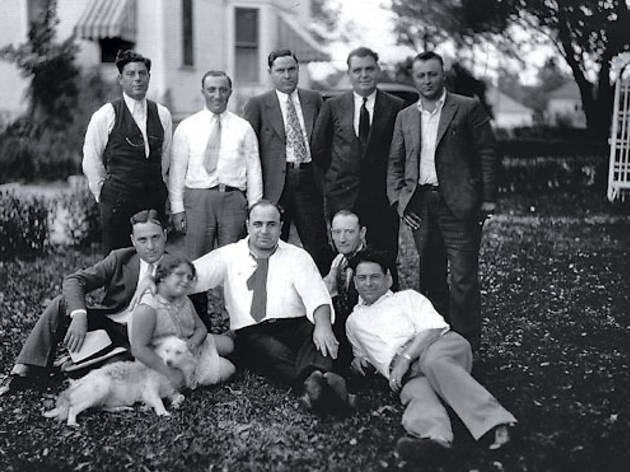 Another entry in the annals of 20th-century-gangster-fanboy nonfiction, Matthew J. Luzi's The Boys in Chicago Heights: The Forgotten Crew of the Chicago Outfit (Historic Press, $18) chronicles the heyday of the Chicago Heights subsidiary of Al Capone's infamous Prohibition-breaking criminal organization.
Chicago Heights, about 35 miles south of the Loop and largely populated by Italian and German immigrants, was one of the prime locations for Capone's street crews. With a profitable mix of bootlegging and illegal gambling, a number of first -generation Italians living in the suburb were able to become very wealthy.
Unfortunately, while Luzi's subject is inherently interesting, his dry delivery (too many chapters begin with the birth year and birthplace of a Chicago Heights "boy") makes this book more arduous than it needs to be.
The real gems are the pictures, many of which come from personal collections. There's one particularly fascinating photograph of Al Capone at the home of one of Chicago Heights' most notorious gangsters, Jim Emery. Capone is flanked by eight men, his arm hanging stiffly around Jim Emery's daughter, Vera, a chubby little girl, who sits cuddling a dog. According to Luzi, the reason for Capone's visit is subject to speculation. Some think it was a planning meeting for the eventual murders of seven members of a rival gang. Regardless of the reason for their summit, the photo is a poignant reminder of the strange dualities with which these gangsters grappled. They were family men who killed people to make a living.