The foodies
Literal tastemakers, they make our city second to none as a culinary destination.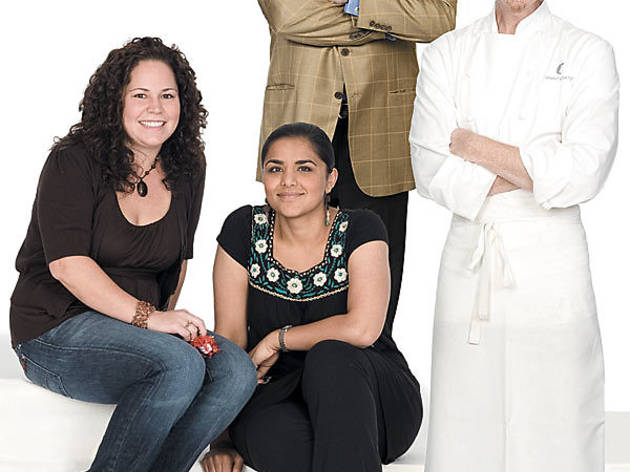 Stephanie Izard
Chef, reality-show winner
Since Izard won the Chicago version of Top Chef, thousands of people have wondered whether Izard will stay in the city, or whether her newfound role as America's sweetheart chef will take her to one of the coasts. When we heard she was spending part of the summer cooking as a private chef in the Hamptons, things didn't look good. But Chicago has nothing to worry about. Izard is inspired by our city's lake and architecture—"there's just no other city like it," she says—and plans to follow up her first restaurant, Scylla, with a new spot next summer.—David Tamarkin
Alpana Singh
Wine maven
At 26, she became the youngest woman in the U.S. to earn master-sommelier status; she hosts WTTW's foodie-favorite show Check, Please!; and she's the director of wine and spirits for Lettuce Entertain You—but Singh has called this city home for only eight years. The Monterey, California, native arrived with a dismal view of Chicago. "I was picturing a city that was very gritty and grimy and dangerous," she says. Luckily, Singh changed her tune. "I remember going down Lake Shore Drive for the first time and thinking, Wow, this is absolutely beautiful." Perhaps feeling a kinship with another transplant, Singh picks a fellow non-native Chicagoan as her favorite local: "I think Barack Obama perfectly represents what it means to be a Chicagoan. To succeed, go for the best…but you never forget where you came from."—Laura Baginski
The eighth season of Check, Please! starts October 17 at 8pm on WTTW.
Charlie Trotter
Chef, restaurateur
During a recent bash at his North Side home honoring a fellow chef and marking the 21st anniversary of Charlie Trotter's Restaurant, the culinary legend proved the life of his own party, making the rounds with Madison Jr., a blue Labrador pup he'd purchased at a charity auction. Later, the effusive host invited a departing couple to enjoy one last cocktail. Upon seeing Madison scamper around the foyer after lapping up the Champagne Trotter poured into his water dish, the couple was glad they'd stuck around. Later, Trotter shared his quintessential memory of Chicago: "In the fall of 1968, my father took me to my first Chicago Bears game—it was at Wrigley Field! My father and I took the El from Evanston into the city to see Gale Sayers play. I was enthralled by the entire event and it is my first and best impression of our great city."—Frank Sennett
To sample Trotter's cocktail elixirs, you'll have to visit Restaurant Charlie in Las Vegas, but you can score Champagne—though perhaps not by the dish—at his Chicago restaurant.
Grant Achatz
Chef, restaurateur
When Achatz told his colleagues at California's the French Laundry that he was leaving to take a chef position in Chicago, he received puzzled looks and grumbles about "the land of meat and potatoes." Those colleagues are no doubt surprised Achatz was able to open Alinea, widely considered the country's best restaurant, in such a land. But Achatz, who deftly beat cancer of the tongue last year, isn't the kind of guy who shies away from a challenge. Besides, he had a hunch we'd be open to his food. "Chicago has a long history of gastronomic prowess, going back to the reign of Jean Banchet's Le Francais and then further catapulted by Charlie Trotter's dominance of the culinary landscape in the '90s," he writes in an e-mail. "The city has proven time and time again that it stands behind risk takers."—David Tamarkin
Achatz's first cookbook, Alinea, hits stores October 15.