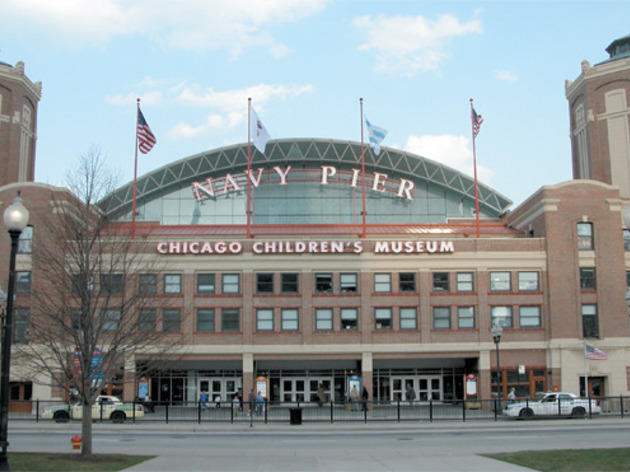 Dig into some of Chicago's freshest seafood at this two-day event, which features lobster flown in from Boston. Celebrate Labor Day weekend with plenty of crustacean and local bands will be providing the tunes down below. Attendees can purchase general admission tickets or pre-order their very own lobster.
Rating Breakdown
5 star:

0

4 star:

0

3 star:

0

2 star:

0

1 star:

1
This is the worst event I have ever been to in Chicago. Save your time and money and stay home.
OMG, I ordered two VIP Tickets which were $100 a piece for lobsterfest 2016 at the navy pier in chicago, why did I do that? I live two hours away from Chicago. So my mother and I drove to Chicago when we got there and parked and started walking there were no signs that read lobsterfest. Everyone we asked didn't know anything about lobsterfest so we had to find our own way. We finally make it to the grande ballroom. We get in line for our VIP meal we could either get a lobster roll with two small potatoes and a small corn on the cob or a lobster replacing the lobster roll/ bun whatever it was. I actually found a piece of hair in my food. So after we get our shameful plates, they were on a cardboard type of plate that you had to hold tightly or else the plate would bend and you would drop your food. So we went to get drinks they only had a choice of 5 drinks and they had ran out of liquor, the liquor was so bottom self I had never heard the names before so I just ordered a soda. I didn't want to get a headache from cheap liquor. So we are standing there looking for a table to sit at guess what? ALL the tables are taken so we had to stand up and we bought VIP Tickets while all of the people that bought the regular cheaper tickets were sitting down eating. I laughed so hard I was just in disbelief. We ended up giving our drink tickets to a couple and leaving. A TOTAL waste of money. I will NEVER EVER EVER EVER EVER go back to lobsterfest it was a complete joke. You would be better off going to a seafood restaurant. Don't waste your time or money.