Heads up! We're working hard to be accurate – but these are unusual times, so please always check before heading out.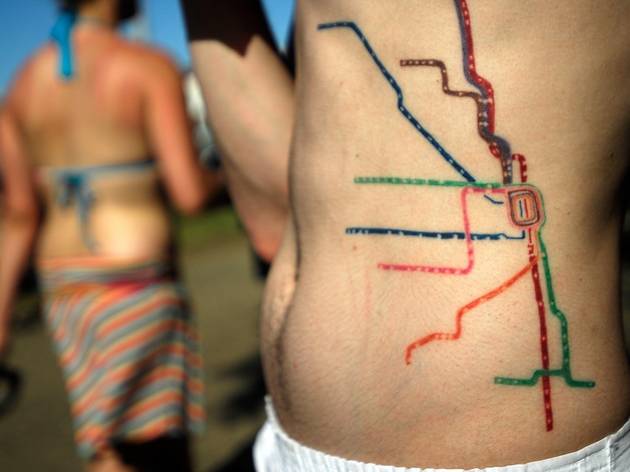 1/23
Impressive: He's even got a white dot for every El stop. Who needs a map when you've got your entire left side?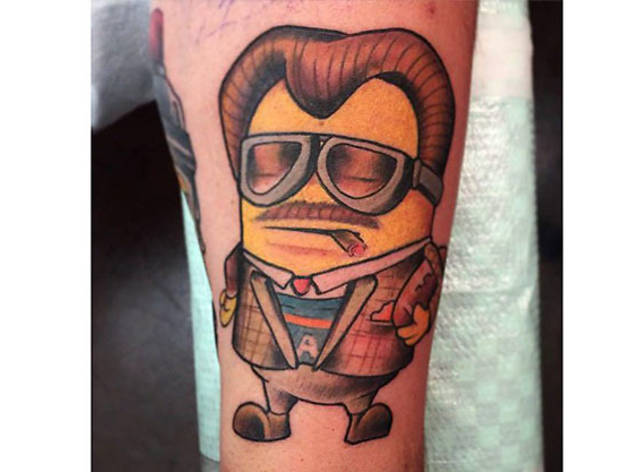 2/23
Deeply regrettable: Folks, feast your eyes upon this Mike Ditka minion tattoo. Yes, it happened.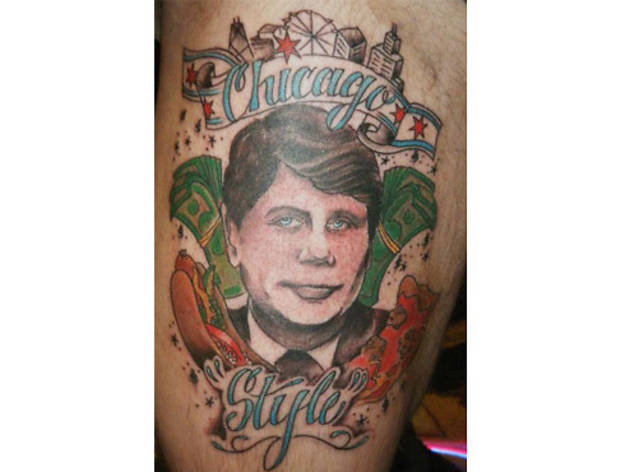 3/23
Truly regrettable: Contrary to popular belief, it's not cool to have a convicted felon on your arm.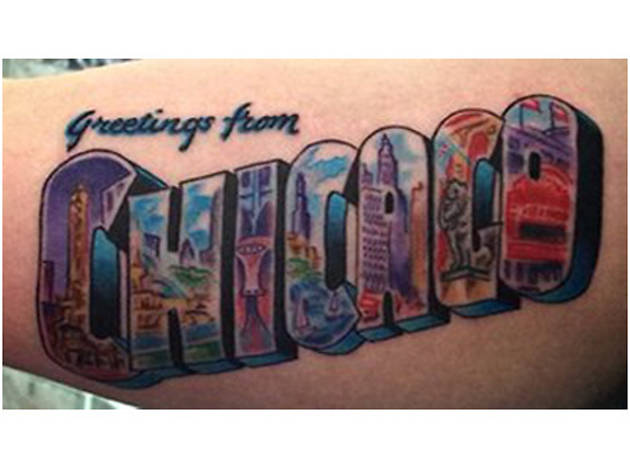 4/23
Impressive: The best love letter to a city can fit on a postcard.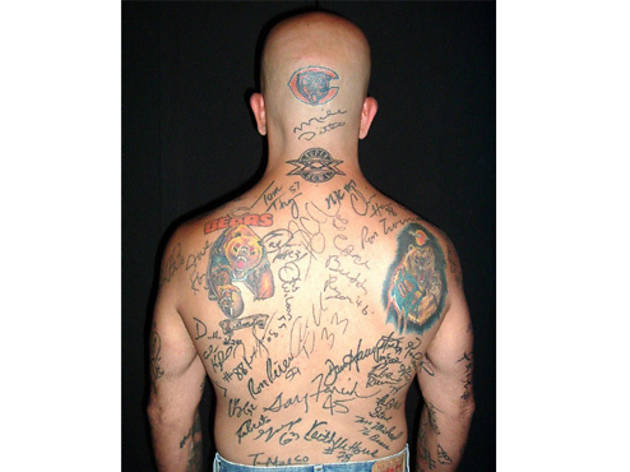 5/23
Of dubious taste: We admire the dedication, but this collection of signatures from the entire 1985 Bears team looks like a prank gone horribly wrong.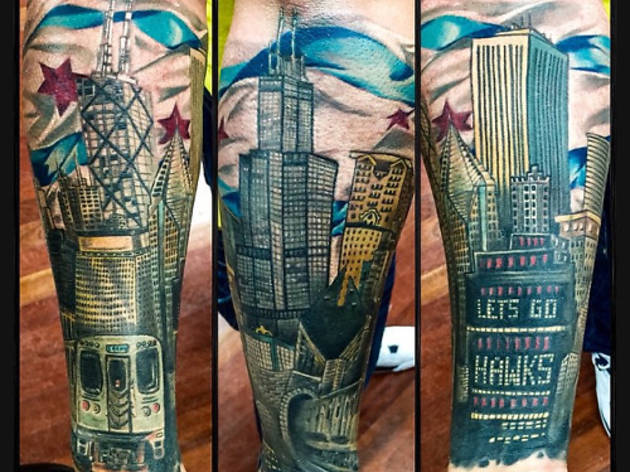 6/23
Impressive: Wait, how long did that take to make!? The details on each iconic Chicago skyscraper are beautiful.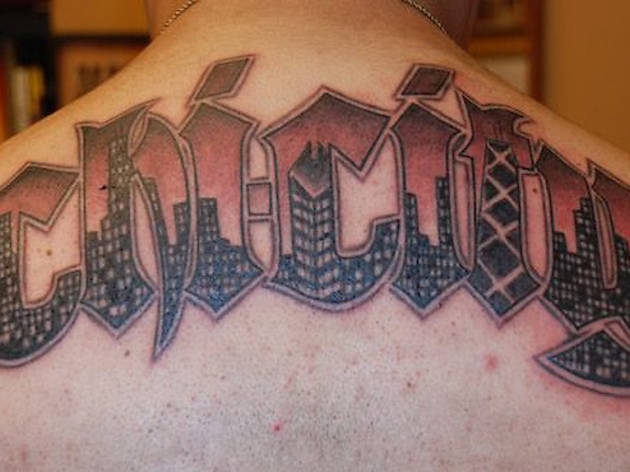 7/23
Truly regrettable: That font is "Chi-Shitty."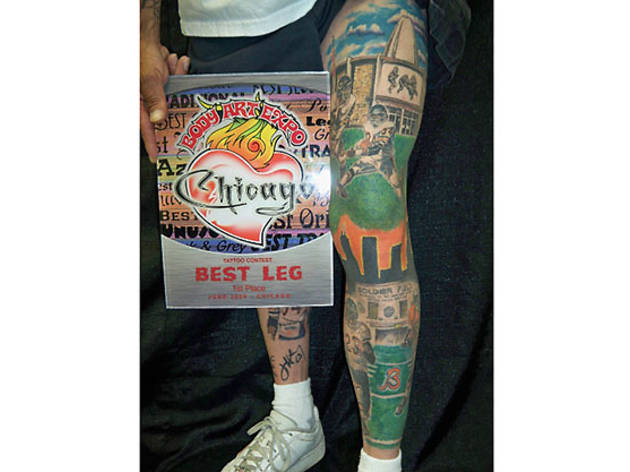 8/23
Impressive, yet regrettable: Not quite sure where this one falls. On the one hand, the colors, details and scope of this full leg tattoo are incredible. On the other hand...Why?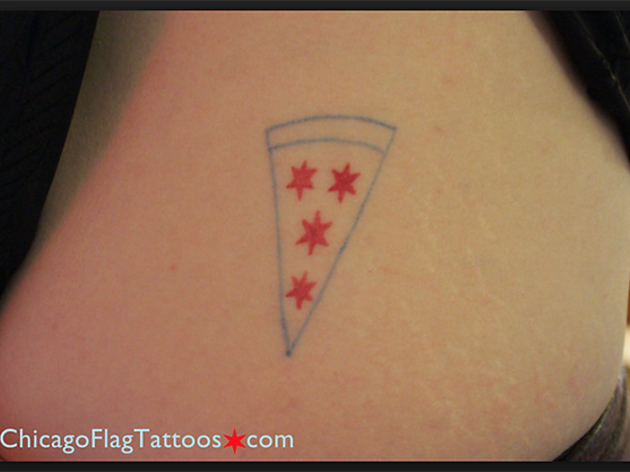 9/23
Truly regrettable: We love the Chicago flag/pizza combo, but...A little effort here, folks!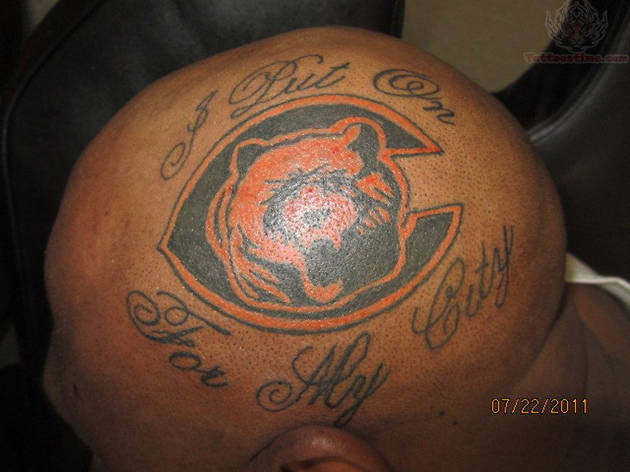 10/23
Truly regrettable: Did you have to put it on your head?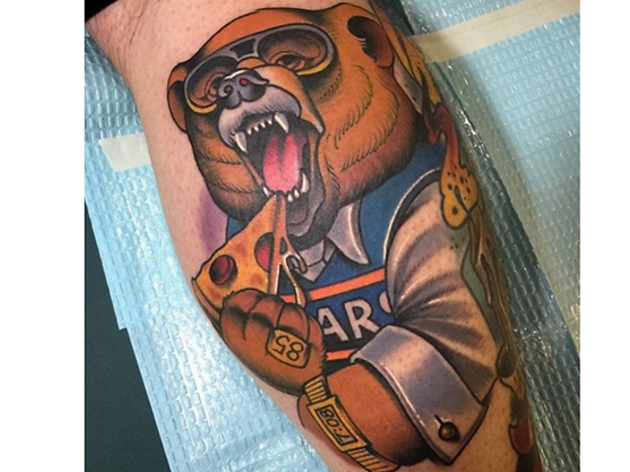 11/23
Impressive: Not taking yourself too seriously seems to be the way to go with Chicago tattoos. This Mike Ditka bear certainly accomplishes that goal.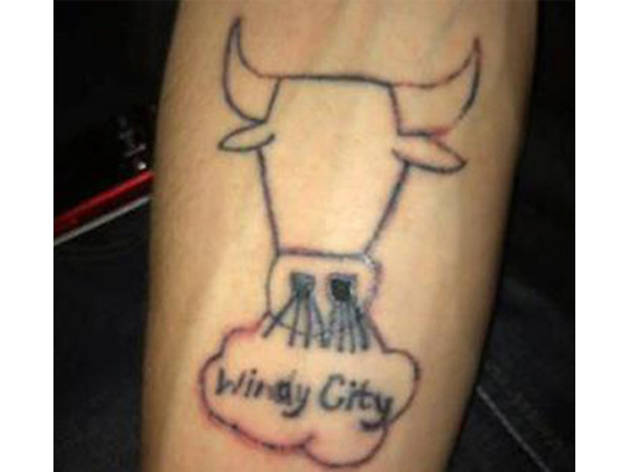 12/23
Truly regrettable: How long do you have to wait before removing a tattoo?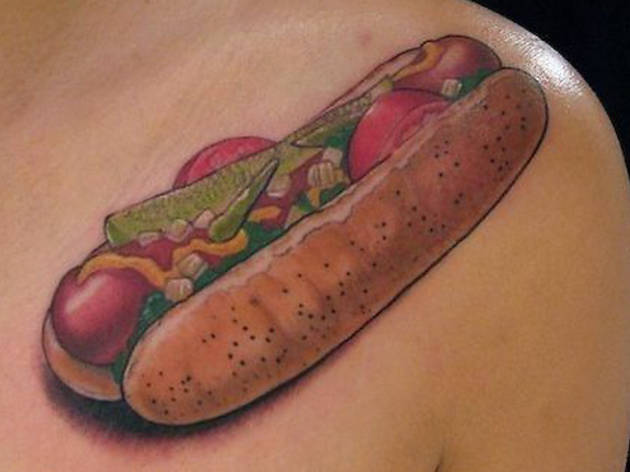 13/23
Of dubious taste: Is there anything less appetizing than a hot dog emblazoned on someone's shoulder?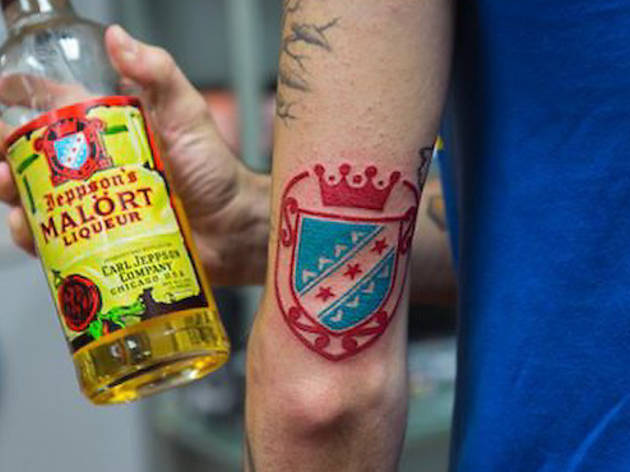 14/23
Impressive: Bartenders always know what kind of shots this guy is going to order.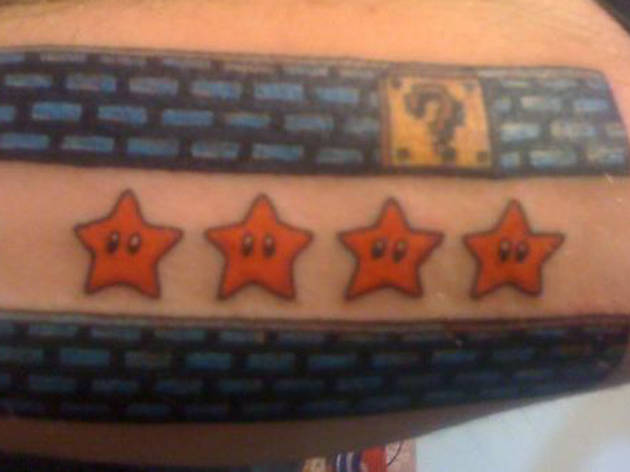 15/23
Of dubious taste: Tired of the same old Chicago flag tattoos? Give yours a power-up.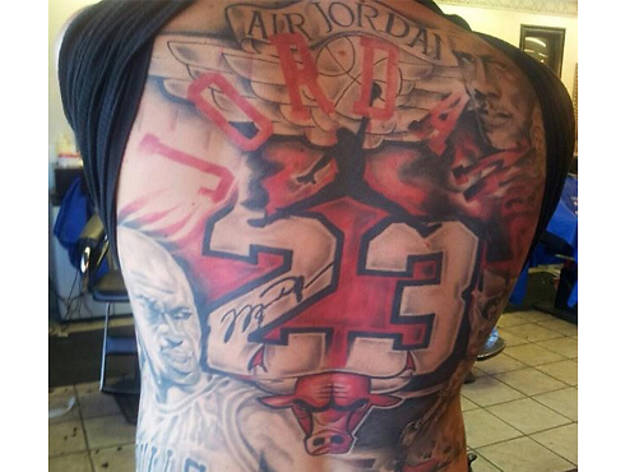 16/23
Truly regrettable: How did a Space Jam logo not make the cut?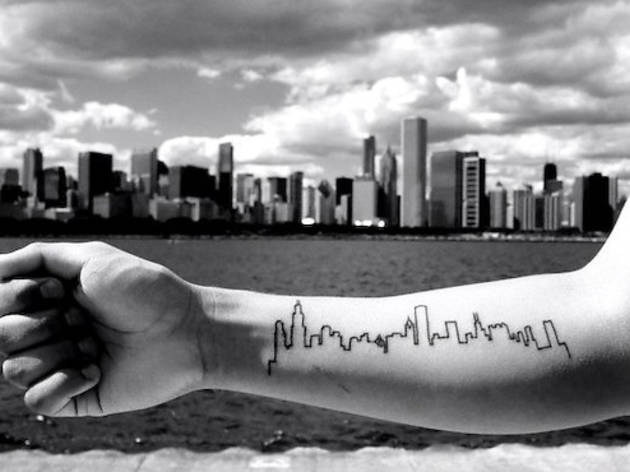 17/23
Impressive: Clean and simple lines make this tat as distinctive as the Willis Tower's antennas.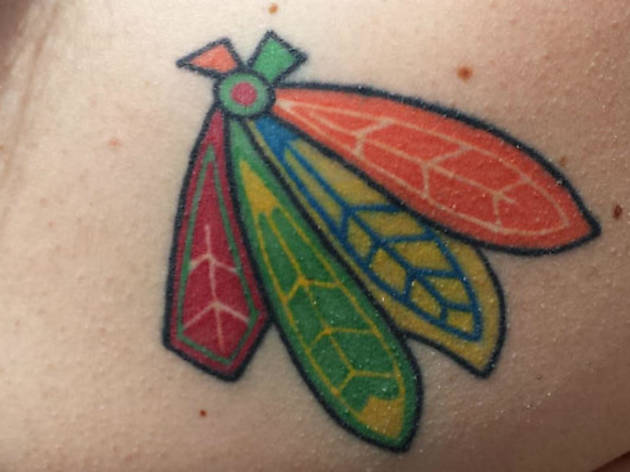 18/23
Of dubious taste: When it comes to Blackhawks tattoos, this is as tasteful as it gets.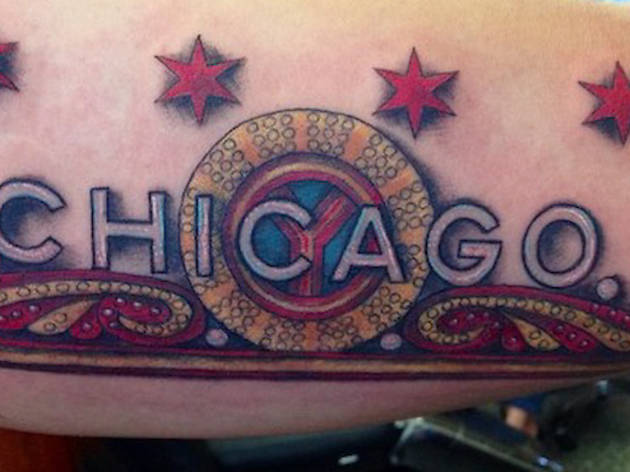 19/23
Impressive: Is it possible to get tiny, blinking lights embedded in your skin?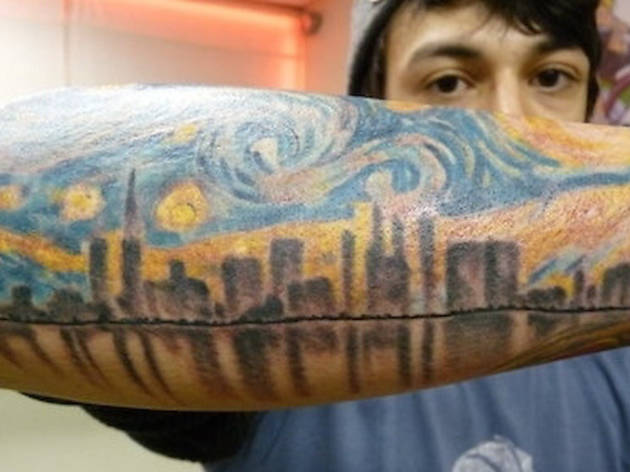 20/23
Truly regrettable: You won't find this obscure Van Gogh piece at the Art Institute.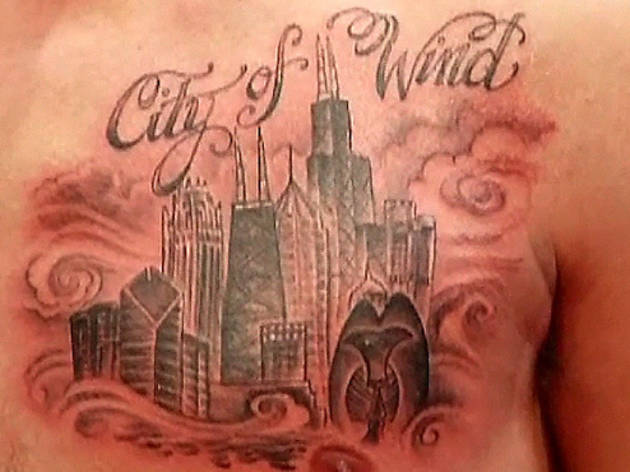 21/23
Truly regrettable: If you're going to use cliché nicknames for the city, you should use them correctly.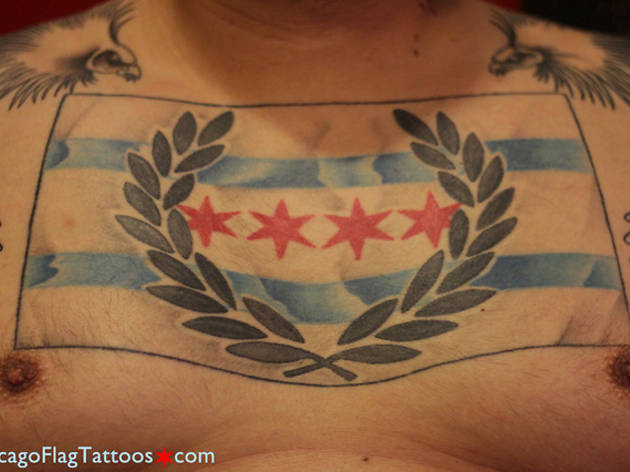 22/23
Deeply regrettable: There are many cool ways to do a Chicago flag tattoo. A nipple-grazing square with birds poking at it...is not one of them.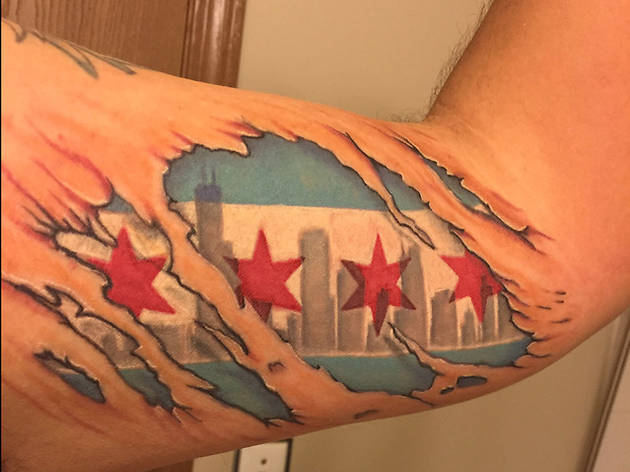 23/23
Regrettable: Didn't know it was possible to make the Chicago flag look gross. 
The most impressive and regrettable Chicago tattoos
Before you go under the gun, take a look at some inked-up tributes to Chicago
Walk through the crowd at a music festival like Riot Fest, and you'll see plenty of people sporting tattoo tributes to the city of Chicago and its various cultural institutions, including a lot of hot dogs and Bears logos. We realize that it can be hard to encapsulate everything that you love about a place in a single image, so we found examples of Chicago-inspired ink, ranging from impressive to truly regrettable. Whether you're looking for inspiration or dissuasion, we've got you covered.
RECOMMENDED: Our guide to living in Chicago