The next best all-ages venue
Which venue will take the place of Fireside Bowl?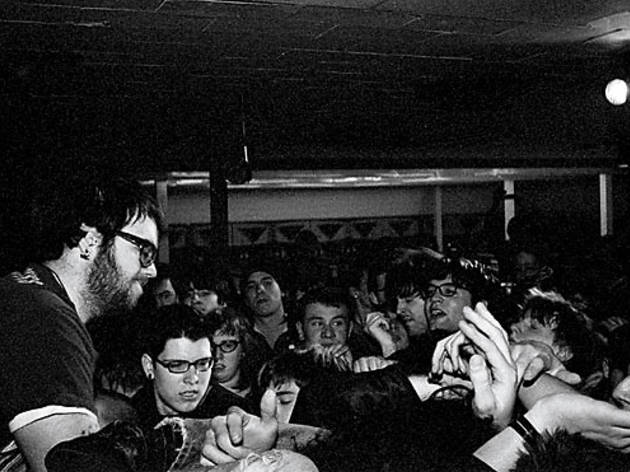 (FORMER) TOP DOG FIRESIDE BOWL
RISING THREAT MP PRODUCTIONS EMPIRE
When bowling alley/live-music venue Fireside Bowl decided to cut out concerts in 2004, it looked like the end of the all-ages show, that magical scene where carpooled teens could constructively let out their sexual and societal frustrations. Some saw the move as a cold-hearted business decision—underage kids don't buy moneymaking alcohol—while Fireside insisted it merely wanted to become a bowling destination. Brian Peterson, the music booker for MP Productions, which used to book Fireside, didn't give up. "It's essential to have positive outlets for kids to express themselves that don't involve church or sports," he says.
Thanks to Peterson and MP—among others—the past year has seen something of an all-ages revolution in Chicago, with venues such as the South Loop's Reggie's Rock Club (2105 S State St, 312-949-01210), Logan Square Auditorium (2539 N Kedzie Blvd, 773-252-6179) and Union Park's soon-to-open Bottom Lounge all booking AA shows. Peterson believes the kids are not just alright but vital to business: "If you are trying to do something long term as a club, all ages is the best way to cultivate a strong, loyal music scene," he says. "You can sustain the business as older music fans start to become disinterested."
Any tears for Fireside? "Fireside Bowl was fun while it lasted, but something like that is not made to be long term," Peterson admits. "When they decided to stop doing shows, it was time, and I think everyone knew it."