The Planets
An Adler astronomer-artist's lyrical documentary of the solar system gets live accompaniment at Ravinia.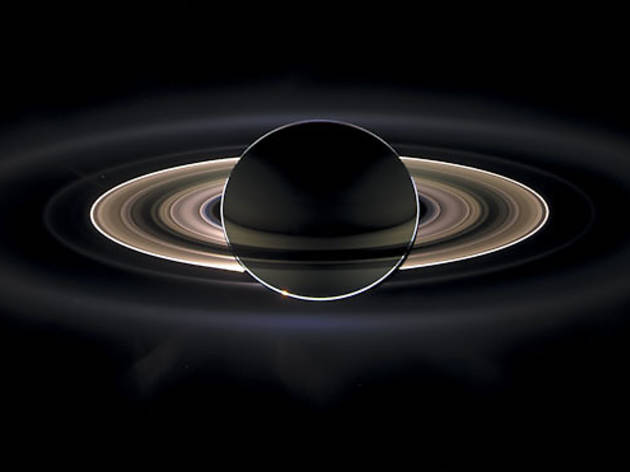 Not many scientists credibly double as artists. But José Francisco Salgado, an Adler Planetarium astronomer, moonlights as a photographer and filmmaker—or, as he puts it, a "science visualizer."
A few years back, Salgado was looking for a way to expand his artistic practice when the Chicago Sinfonietta asked the Adler for visuals to accompany a 2006 performance of The Planets, an orchestral suite by Gustav Holst. "It was the perfect opportunity to do something way beyond a pretty slideshow," he says. He created a video essay that blends actual footage of the planets (taken by spacecraft or telescopes) with animations and historical documents, such as maps depicting previous centuries' transits of Venus.
Composed by Holst almost 100 years ago, The Planets comprises seven movements that take their names from each of our neighbors: Mercury, Venus, Mars, Jupiter, Saturn, Uranus and Neptune. (Sorry, Pluto, you lose.) On Tuesday 31, the Chicago Symphony Orchestra will perform the suite at Ravinia—this year's focus of the annual One Score, One Chicago program. The venue's giant screens, which typically carry a live feed of the onstage musicians, will instead showcase Salgado's movie.
Salgado says his favorite segment belongs to Jupiter, the giant of our solar system honored by Holst with a joyfully bombastic aural homage. He adds, "I think Saturn is the most beautiful. Those Cassini images are just always inspiring."
Although this is only the fourth time it's screened in the Chicago area, Salgado's Planets has been seen all over the globe, including in Taiwan, the Czech Republic and even Antarctica. "I'm just enhancing what Holst did," he says. "I'm using art as a way to communicate science. People come to this concert to hear beautiful music, but then they're exposed to the beauty of the universe."
The Planets orbit Ravinia Tuesday 31. Volunteer astronomers will be on hand with telescopes for stargazing.