The Sartorialist at the Museum of Contemporary Art
Scott Schuman, a.k.a. the Sartorialist, visits the Museum of Contemporary Art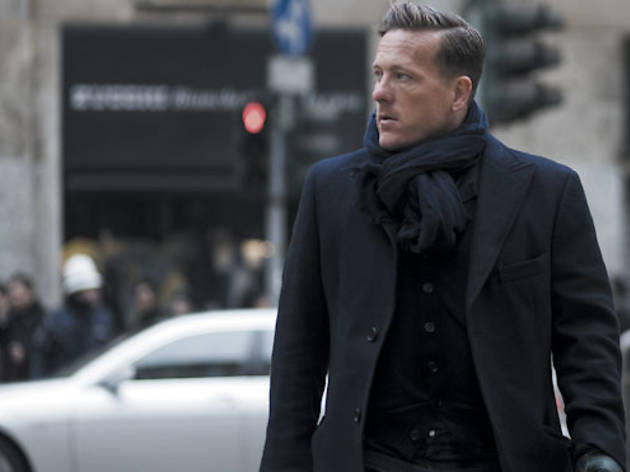 "It must be nice to be a guy in Chicago. [On my visits,] it's always 85 percent women," says photographer and the Sartorialist blogger Scott Schuman, over the phone, with a laugh. The globe-trotting cameraman will be in town at the Museum of Contemporary Art on Tuesday 27 to promote his second book of street fashion portraits, The Sartorialist: Closer, a 512-page collection of the spiffiest-looking men and women who grace city streets all over the world.
Since starting his blog in 2005, Schuman, 44, has quickly risen in the eyes of the notoriously fickle fashion press, getting paid to snap runway shows in Paris and Milan and finding himself the subject of gushing profiles in New York and GQ. Even Kanye West likes him.
But the blog always comes first. "I said it before in my first book. I'm selfish when it comes to the blog. But in a good way. I want to respect my readers for following me, but [the blog] is very personal," Schuman admits.
It's that candor that made Schuman write this about our fair city in 2006: Come on, Chicago! I know you are better than this!
"In 2006, you dissed Chicago style," I tease Schuman. I would've been more firm and defended our honor, but based on those Canon shots, we really did come up short. "That's why I wanted to make the city one of the first stops on the tour," Schuman responds. "I haven't been here in an official capacity, and I'd like to capture the city in an interesting way."
Here's what Schuman looks for in a subject. Wait for it…nothing. He doesn't actively look for anything and, according to his latest work, he doesn't buy into the myth of dressing effortlessly chic either.
As for burnout, Schuman says it's not possible. "I want to do this for the rest of my life. So sometimes I don't take the camera out. I'll take some time off. Three weeks. Be with my kids. Letting myself miss some shots is one of the things that makes me want to get back out there. I'll see a shot that I missed and I'm like, I gotta shoot some more."
Hear the Sartorialist speak and nab a signed copy of his book on Tuesday 27 at the Museum of Contemporary Art, 220 E Chicago Ave (312-280-2660). 7pm; free