Valentine's Day at Time Out Market Chicago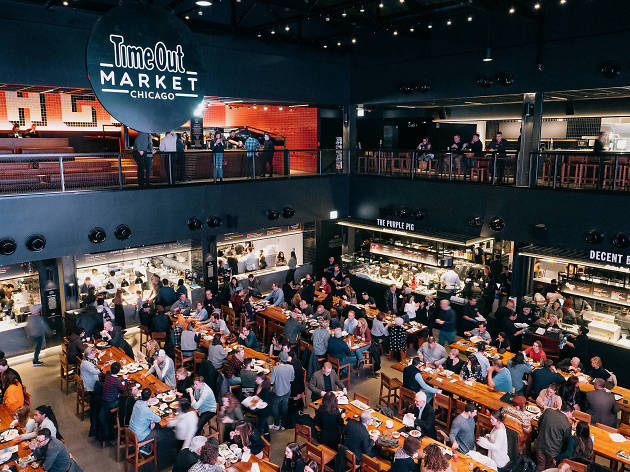 Time Out says
Ah, February 14th, just another day. Just another Friday. Nothing of note. Right?
But for some reason it's hard to get a booking at a restaurant. There's no tables available and a bunch of honey-eyed couples are canoodling at the bar. We love a little PDA, but canoodling is just unseemly. Well, there are no reservations required at Time Out Market Chicago. And we are perfect for couples, or groups, or solo artists—whatever you are into, you lovely creature.
For this totally normal Friday night we will have the kind of stuff we normally do at the market: amazing eats, drinks and vibes. Plus, for some reason, we are going to have some fun regular Friday touches like balloons that say "Love Sucks," "DM Slider" and "Found the one"; cardboard cutouts so your parents will think you finally got a date; the chance to apply for our Dating IRL column; and a collection bin for your ex's old stuff (time to cleanse yourself of him and that ratty hoodie). We'll donate the goods and give you a special cocktail for your troubles.
Let's keep it casual. Nothing serious.
Details
Users say