Valentines Day dates
Relationship counselor Kimberly Sharky tells couples—new and old—how to sex up a V-Day date.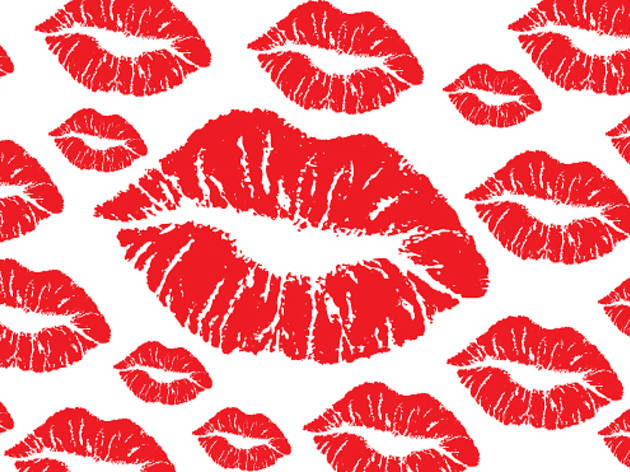 Night Lab: The Science of Sex and Attraction and Kiss-In
At this science series for adults, molecular geneticist Stephanie Levi lectures on the science behind love, lust and attraction—a perfect prelude to some experimental kissing of your own. [node:33270 link=Schubas;], 3159 N Southport Ave (science-is-sexy.com). Feb 13, 7–9pm; free.
Sharky says "A perfect event for anyone turned on by intellectual stimulation."
Martini Class for Couples
Try not to get too intoxicated while learning to mix drinks like the Rated X Martini and the sensual Godiva Chocolate Martini. Take home recipes for later. Martini Bar, 401 S La Salle St (312-377-6111, themartinibarchicago.com). Mon 14, 6pm, $30.
Sharky says "Great for a first date or for a couple who love entertaining and want something new in their repertoire."
Unity Temple's Wine, Chocolate & Architecture Valentine Trio
Indulge your intellect and your taste buds by eating aphrodisiacs by candlelight at Unity Temple, one of Frank Lloyd Wright's architectural gems. 875 Lake St, Oak Park (708-383-8873). Feb 10, 7–9pm; $37, advance $30.
Sharky says "It's a very sensual, sensory experience with the wine and chocolate. It has a tad of romance to it, but not in an overwhelming way."
The Ritz Spa and Savor Days
Pamper with your paramour. Unwind with a facial or massage before a lunch trio at Ritz resto Deca. With this ongoing special discount (includes parking!), couples won't have to fight over finances. 120 E Delaware Pl (312-266-9829, fourseasons.com/chicagorc/spa), $135 per person.
Sharky says "Perfect for a couple who's really busy with work and hasn't had enough time for romance. A great way to have a conversation, center yourself and feel relaxed."
Peter Patterson Glassworks' Make Your Own Heart
Stoke the flames of passion by designing a glass-blown heart with your beau. No experience required. 888 Tower Rd, Mundelein (847-949-0013, pattersonglass.com). Small heart $20, large $45. Fri 11, Sat 12, Sun 13, 10am–4pm.
Sharky says Works for a creative couple looking for an alternative to flowers and chocolate, but the heart symbolism might be a little much for a first date.
---
Couples therapist Kimberly Shary specializes in sex and relationship counseling. Whether you're on your first date this Valentine's Day or
on your thousandth, Sharky has suggestions for maintaining intrigue.
What kind of problems do you deal with in your practice?
One of the more common things I see are couples who'll say to me, "We're best of friends, we love one another, but we have no idea why we're not feeling sexually drawn to one another like we were in the beginning."
What kind of dating activities help spice things up?
Any time you try something new, it increases spontaneity and novelty to a relationship, and that's a good place to start.
How should couples behave during a date?
Across the board, a huge turn-on is to feel wanted. Being needed and being wanted are really different things. [Being wanted] makes us feel alive and attractive and sexy, and it fuels feelings for the other person.
Why is dating important?
A lot of people believe if you really love someone then the sex will follow, and that's not always the case. Sometimes you really have to communicate openly and cultivate that desire.
For one-on-one help with Sharky, contact her at info@kimberlysharky.com or 773-469-1507.