Vina LaRose, 49
Life coach lends some guidance.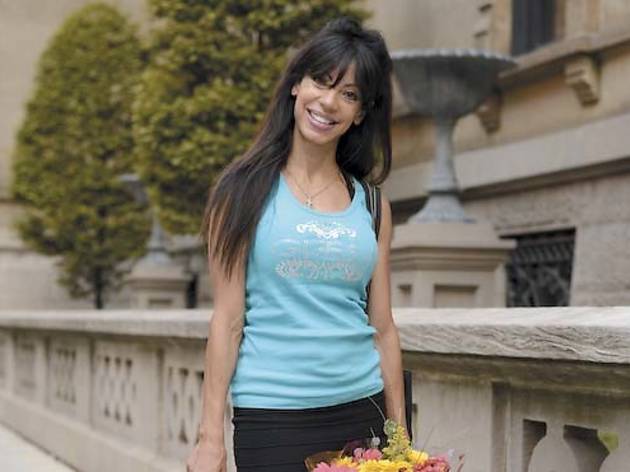 Wabash Avenue and Erie Street
Very floral name. Well, thank you very much. People always think, Oh, Vina must be a musical instrument or wine. I say that as I'm buying this Two Buck Chuck here! [Laughs] I'm on my way to visit with some friends over on Superior.
What do you do? I'm a life coach. I counsel people on everything from relationships to careers to nutrition.
What's the most common advice you give? You need to have a vision and make a plan. It's all about where you are in your life, where you want to be and how you're going to get there. If you don't map it out, you're not going to get to your destination. If someone wants to get a better job or to make more money, we sit down and think everything through: Do you need to be working more hours? Do you need a new career? Do you need extra education? Once you figure out what you need to do, you can start heading there.
Were there any coaches that inspired you to get into the business of pulling people up by their bootstraps? Rocky's Mickey? Phil Jackson? Coach from Cheers? I'm more in the mold of, like, Tony Robbins.
I figured. But sort of like Mickey, I do go to the gym with clients who have health and nutrition goals.
Have you ever called on the help of a life coach? Gosh, yeah. I've experienced a divorce and I have two children, so you have to learn to begin again. I learned that you can indeed begin again, and on any given day.