VIP tickets
Catered spreads, cushy seats and air-conditioned bathrooms ain't cheap.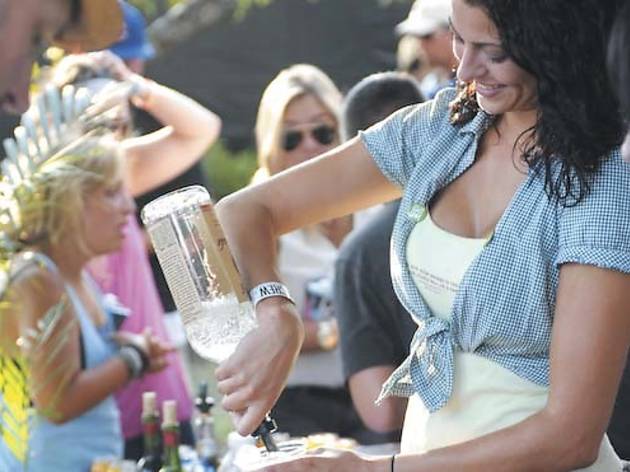 Peering toward the stage from a portable toilet line or dodging injuries by crowd surfers isn't the most ideal way to see your favorite band. Consider shelling out the extra dough for Lollapalooza's (Aug 3–5) private, elevated VIP Lounge areas. Those willing to drop $1,050 for the weekend tickets can crash on shaded viewing decks; sip complimentary beer, liquor and coffee; graze from a catered lunch and dinner buffet; and piss in air-conditioned comfort. As a VIP, you'll have the best seat in the house—make that, the only seats in the standing-room-only park—in an Adirondack chair on either the North or South Lolla Lounge, which overlook each of the main stages. Whiz to each stage, past the great unwashed, by hitching a ride on one of eight passenger golf carts driven by Lolla's own VIP Ambassadors.
Runners up
Upgrade your weekend fest tickets to $1,000 VIP Rockstar level at Summer Camp Music Festival (May 25–27) and receive a free case of beer, fest merch and free rein backstage to just about everywhere except Jane's Addiction's dressing room. ➡ A $350 ticket to North Coast Music Festival's (Aug 31–Sept 2) Dos Equis VIP Lounge grants access to a private locker (we suggest you stash the 100 included drink tickets), a shaded lounge, in-house catered food and air-conditioned restrooms. ➡ In between sets from headliners Skrillex and Afrojack, take in the skyline views from Soldier Field's colonnades with a $199 VIP ticket at the first Spring Awakening Music Festival (Jun 16, 17); rest assured, private bathrooms are included.