Voice lessons | You asked for it
Chicago locations offering rock, country, opera and cabaret vocal instruction.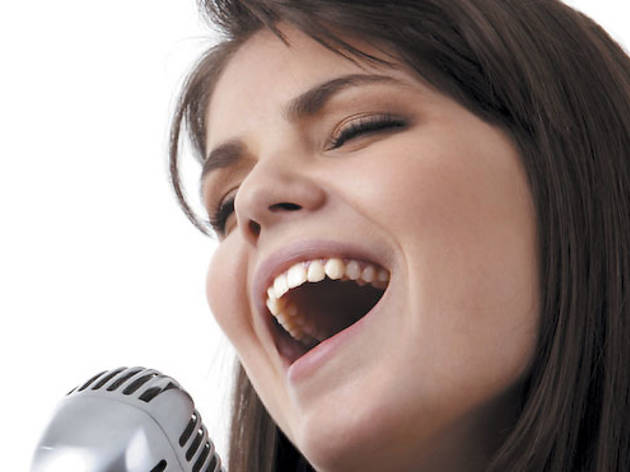 I don't see anything on your website for best places to take voice lessons. I am desperately looking and need your help.—Lisa Rivera, Archer Heights
If you want to rock a crowd Forget fumbling with your guitar while racking your brain for lyrics. Boost your gig potential with the Old Town School of Folk Music's "Singing and Strumming" class; you'll learn to gracefully belt with your own musical accompaniment. 4544 N Lincoln Ave, oldtownschool.org (773-728-6000). $160 for eight-week class.
If you're a wanna-be Pavarotti Vocal teacher Sarah McIntyre has performed with groups including the Amadeus Opera Ensemble in Salzburg and the Chamber Opera Chicago. When she's not teaching at Columbia College or in the Lyric Opera's "OperaKids" program, she's giving private lessons out of her studio in the Fine Arts Building. 410 S Michigan Ave, fineartsvoice.com (312-643-1212). $70 per hour.
If Liza in Cabaret is your muse In "Singing with Style" at Columbia College's Sherwood Community Music School, you'll cover greats like Bacharach and Sondheim, get schooled on singing with accompaniment, and practice working the crowd with spoken word à la Nina Simone or Bette Midler. And for graduation? A performance at Davenport's Piano Bar and Cabaret. 1312 S Michigan Ave, colum.edu/sherwood (312-369-3100). $200 for 16-week program.
If you're a little bit country Revisit Nashville's heyday with the Old Town School's "Golden Country" course. You'll croon on your own or harmonize with a group when you tackle the songbooks of Dolly Parton, Loretta Lynn and George Jones. 4544 N Lincoln Ave, oldtownschool.org (773-728-6000). $160 for eight-week course.
Like a wedding DJ, we take requests. Ask us for cultural guidance at chicago@timeoutchicago.com.