We heart Hyde Park
It's not all gloom and doom in this South Side 'hood. Here are some of the spots that keep the locals in love with Hyde Park.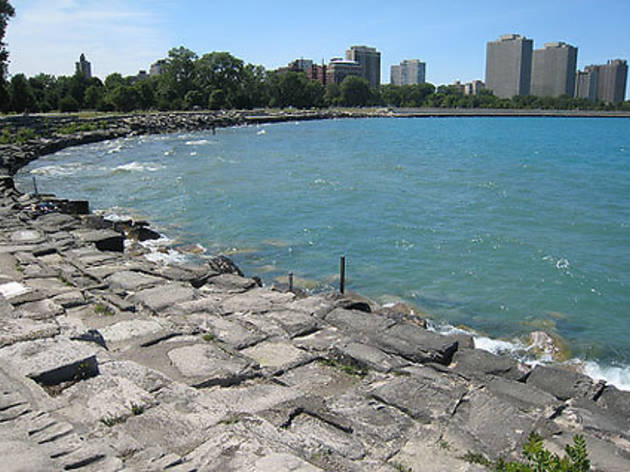 1/7
Promontory PointPhoto by Josh S. Jackson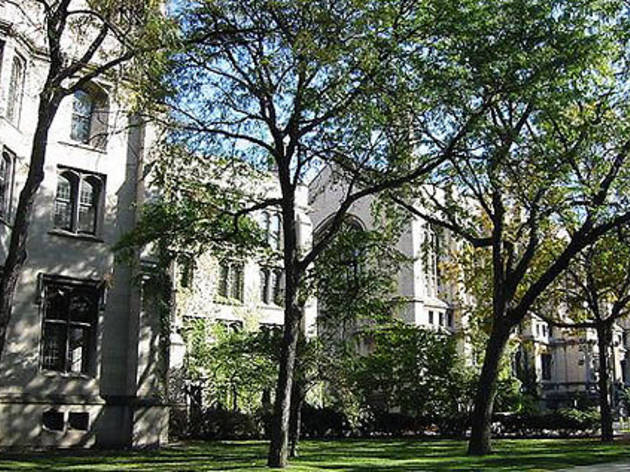 2/7
University of Chicago
3/7
University of Chicago Medical Center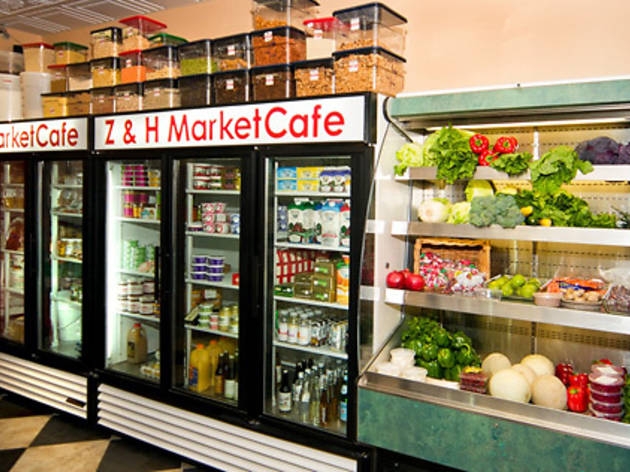 4/7
Z&H MarketCafePhoto by AA Darrigrand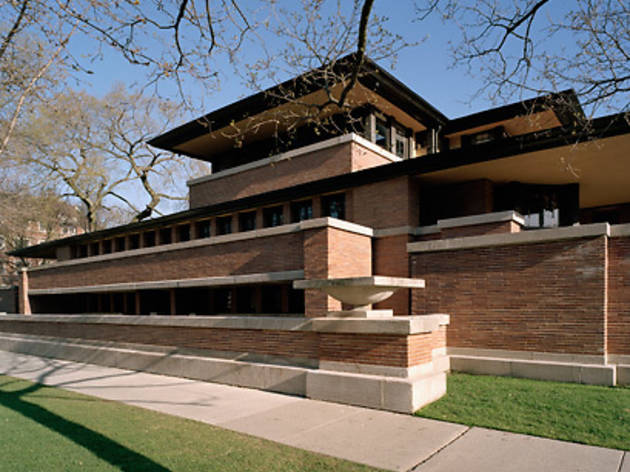 5/7
Robie House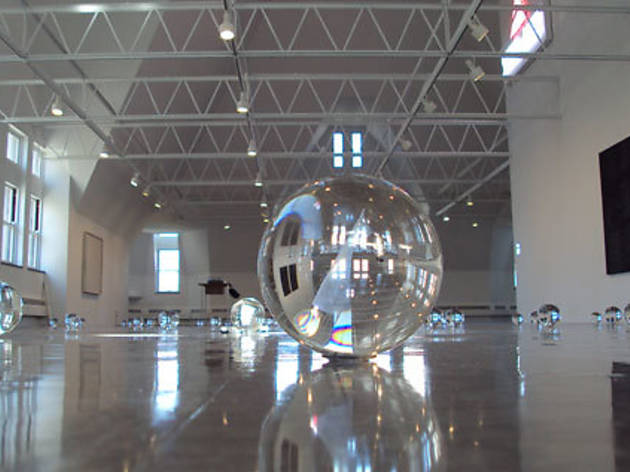 6/7
Renaissance Society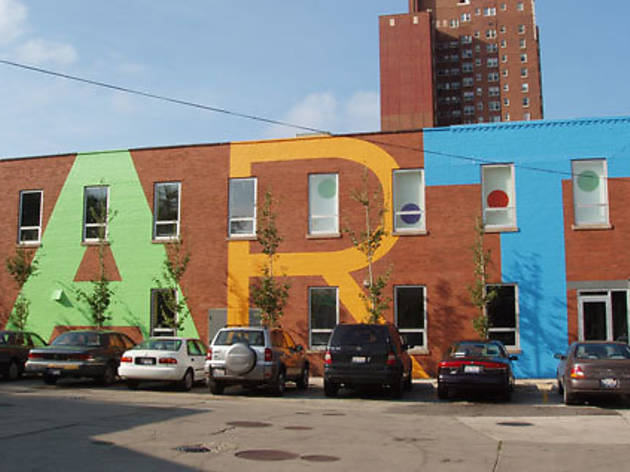 7/7
Hyde Park Art CenterImages courtesy of the Hyde Park Art Center
Promontory Point
Known as the Point, this peninsula jutting into Lake Michigan offers beautiful views of the downtown skyline, fire pits for barbecuing, room to play Frisbee and a million spots just waiting for you to stretch out a blanket (starting May-ish, of course). It's a little piece of paradise.
University of Chicago Medical Center
Hyde Park boasts one of the nation's top-notch hospitals. It not only provides stellar general health care to the neighborhood, it's also an excellent research institution and home to eight specialties—such as digestive disorders, endocrinology and cancer—that made the top 30 in the nation list in U.S. News & World Report in 2009.
The Robie House
Frank Lloyd Wright called this Hyde Park home "the cornerstone of modern architecture." One of the last buildings conceived in Wright's Oak Park studio, it's considered a prime example of Prairie-school architecture. People come from all over the country to tour the house, but 'hoodies can waltz in any day of the week. 5757 S Woodlawn Ave (708-725-3880, wrightplus.org).
The lake path
If you're a runner or a cyclist, then you know how blissfully empty the path is from McCormick Place down to Hyde Park compared with the crowds clogging up the trail on the North Side. And the four-person fountain at 55th Street (with a dog fountain, too) has the best taste, water pressure and temperature in the entire city. Seriously.
Renaissance Society
Free contemporary art. 'Nuff said! Okay, okay, we'll back it up. Our Art & Design editor, Lauren Weinberg, says it puts on some of the best contemporary art shows in the city, and she loves it for its balance of solo shows for highly respected artists with well-thought-out group shows. 5811 S Ellis Ave (773-702-8670, renaissancesociety.org).
Smart Art Museum
Also free! Smart has an impressive permanent collection that spans 5,000 years, as well as temporary shows that often compare with the Art Institute's and MCA's small exhibitions. In fact, its H.C. Westermann show was one of Weinberg's favorites at any museum in 2009. 5550 S Greenwood Ave (773-702-0200, smartmuseum.uchicago.edu).
Hyde Park Art Center
Known for highlighting political and socially conscious art, this free center outfitted with an Istria Cafe engages families and nonprofessional artists with all kinds of workshops and classes. 5020 S Cornell Ave (773-324-5520, hydeparkart.org).
The U. of C.
Gothic architecture, events open to the public, brainiac students and profs: The university ensures HP buzzes intellectually. Did you know our President was a law professor here? Thought so.
Zaleski & Horvath MarketCafé
The grocer-and-sandwich shop stocks its shelves with gourmet groceries (such as the locally produced Nice Cream in flavors like mango-chile). Other don't-miss items: sandwiches stacked with high-quality ingredients and obscure-yet-delicious cheeses. Take that, Fox & Obel! 1126 E 47th St (773-538-7372, zhmarketcafe.com).
Oriental Institute
People travel from all over the world to the British Museum to see one of the famous monumental winged-bulls of Khorsabad, but the OI has one from 704 B.C. on display in its huge collection of Middle East objects. And unlike at the Met or British Museum, you get to see some of the greatest things that human hands have created for free, up close—and without elbowing through hordes of tourists. 1155 E 58th St (773-702-9514, oi.uchicago.edu).
Hyde Park Produce
The new-ish Treasure Island grocery store may have a ton more inventory, but for the best veggies, specialty meats and an everyone-knows-your-name shopping experience, this is the place. 1226 E 53rd St (773-324-7100, hydeparkproduce.com).
Medici
This neighborhood joint does everything right: mellow ambience, affordable menu, a solid brunch, good pizza, out-of-this-world milk shakes, a rooftop patio in the summer—and it's BYOB (a nice perk for broke students). Bonus: The bakery next door serves up tasty to-go sandwiches, and freshly baked breads and sweets. 1327 E 57th St (773-667-7394, medici57.com).
Freehling Pot & Pan Co
The selection of kitchen odds and ends is right up there with chains like Sur La Table. Extras like bulk tea in the back of the store and great teapots give it some 'hoodie charm. 1365 E 53rd St (773-643-8080).

View Best of Hyde Park in a larger map