We love: West Loop gallery district
We don't love the lack of Sunday hours.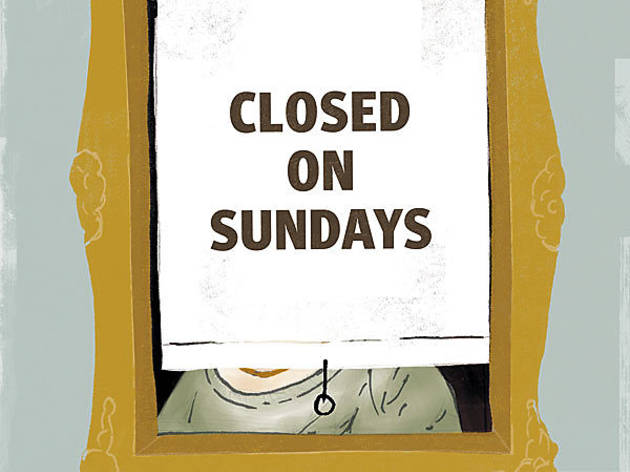 We're most likely to see work by Chicago's best midcareer artists or the amazing Brooklyn painter we just read about in Artforum in the West Loop gallery district—that is, if we had time to see them. Because West Loop galleries are closed Sundays, we have just a few hours on Saturdays and scant after-work hours to hit as many as 20 venues. Wouldn't sales increase if people could check out art all weekend? Western Exhibitions (119 N Peoria St, suite 2A, 312-480-8390) director Scott Speh doesn't see it that way. "Even art-inclined people go to church and/or watch football on Sundays," he says via e-mail. Collectors and curators, Speh explains, "usually come during the work week." Rhona Hoffman, who opened her eponymous gallery (118 N Peoria St, 312-455-1990) in 1983, adds, "Most galleries are, like museums, closed on Mondays. People—including myself—like consecutive days off." Linda Warren of Linda Warren Gallery (1052 W Fulton Market, 312-432-9500), however, says she'd love to keep Sunday hours if family commitments didn't make it impossible, citing the "very high traffic" her gallery receives when Explore Fulton Market lasts all weekend.
In the meantime West Loop galleries do reach out to nine-to-fivers with frequent evening receptions, and most schedule appointments outside normal hours. A few galleries in other 'hoods are open all weekend, including River West's ARC Gallery (832 W Superior St, no. 204, 312-733-2787, arcgallery.org) and Woman Made Gallery (685 N Milwaukee Ave, 312-738-0400, womanmade.org).