Weird trucks
Riding on the coattails of food trucks' success, chefs, entrepreneurs and activists are taking trucks to another level by transforming them into spaces for pampered pets, social change and, in some cases, social embarrassment.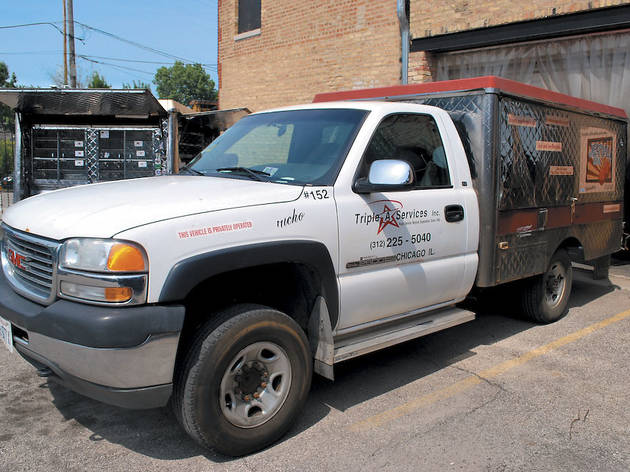 1/7
Meaty Balls Mobile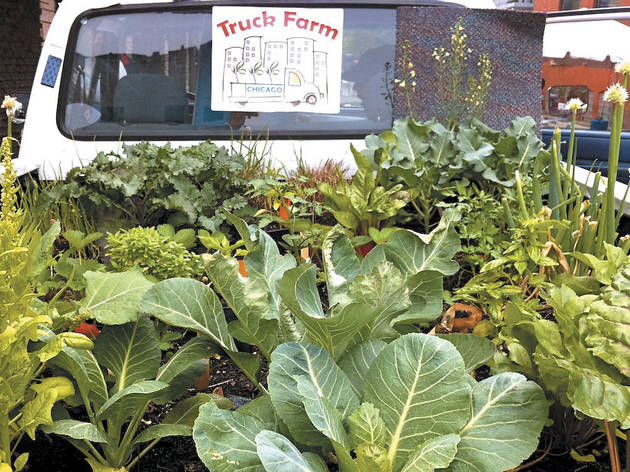 2/7
Truck Farm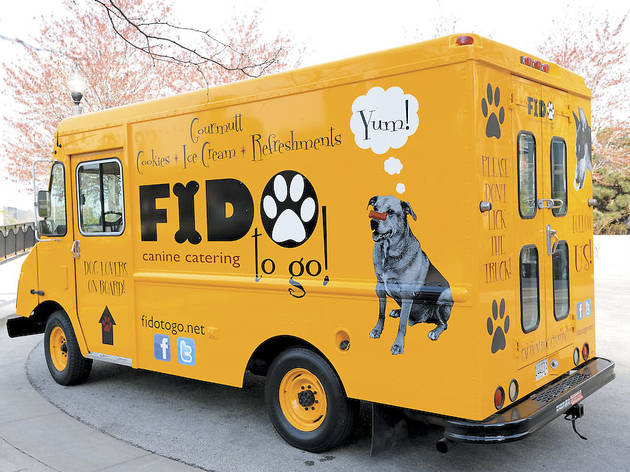 3/7
Fido To Go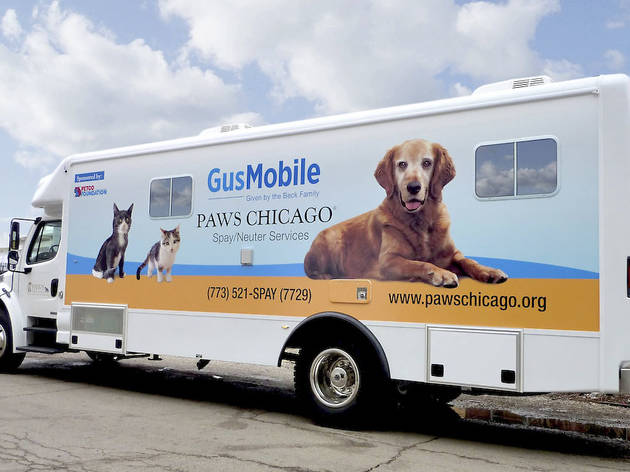 4/7
GusMobile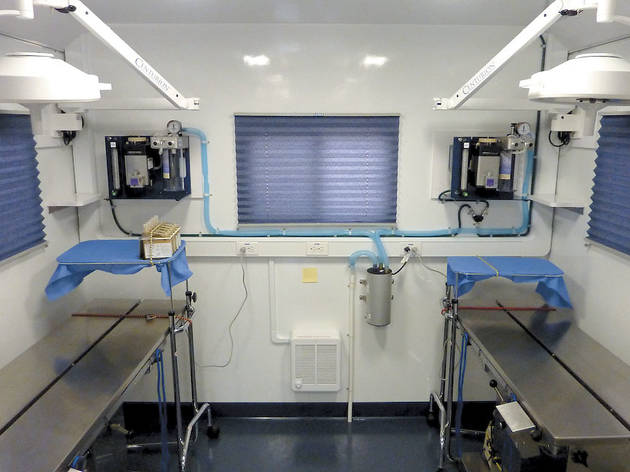 5/7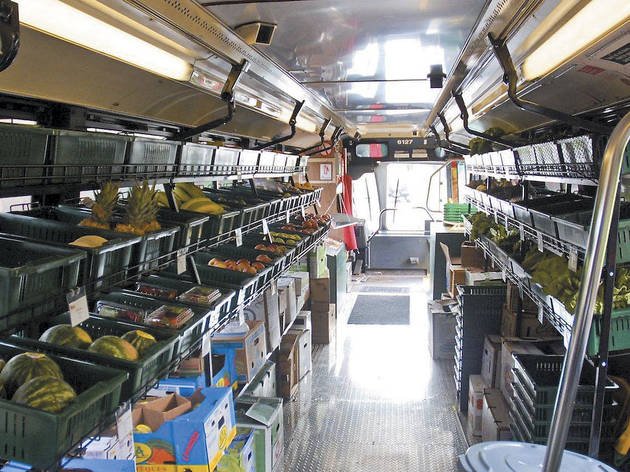 6/7
Fresh Moves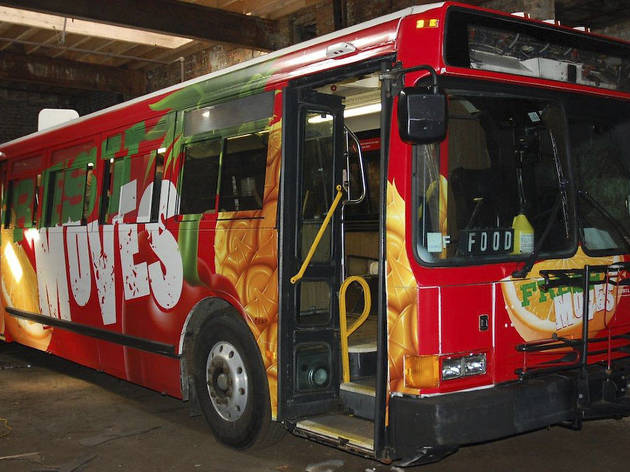 7/7
Fresh Moves
Riding on the coattails of food trucks' success, chefs, entrepreneurs and activists are taking trucks to another level by transforming them into spaces for pampered pets, social change and—in some cases—social embarrassment. Here are a few of the weirdest automobiles to hit a road near you.
Meatyballs Mobile
Description For chef Phillip Foss, Meatyballs Mobile isn't just about serving up a good meatball sandwich—it's a way of life, or, at least, a way of eating every meal. The truck sells a medley of meatball options, from pulled pork and buffalo chicken to lamb and vegetarian. The mission? To get its "balls into the mouth of every Chicagoan."
Weirdness factor You have to swallow more than balls here: Swallow your pride to order the "rotating" selection of Chef's Special Balls, which includes Bull's Balls (made from actual bull testicles), Gulf Balls (chicken and shrimp with andouille sausage), and Chok'n Chicken Balls (chicken with artichoke and lemon).
Where and when to find it Weekdays on Dearborn Street at Monroe Street, and Monroe Street at Wacker Drive.
Truck Farm Chicago
Description It's the merging of two of the most vigorous food trends: urban farming and food trucks. A small farm—a raised bed with eight inches of soil and a storage area that allows for drainage—occupies the back of a biodiesel pickup. Launched in Chicago on Earth Day of this year, the pickup transports green onions, spinach and other greens to kids. Food tastings and cooking demos surround a typical Truck Farm visit.
Weirdness factor Chicago Specialty Gardens, an urban landscape design firm, constructed the farm to contain an entire ecosystem complete with worms and microorganisms. Here you thought Billy Joe Bob didn't clean up his old pickup for a few years.
Where and when to find it Schools, farmers' markets and by appointment.
Fido To Go
Description A doggie bakery serving up organic frozen desserts, bacon cheese rolls and gluten-free salmon bones. Keep your paws off; those "gourmutt" treats are for dogs.
Weirdness factor Fido to Go offers canine catering, games and events planning, pet photography, and even art and cooking demos for pup entertainment. You know, basic pet necessities.
Where and when to find it Pet-friendly summer festivals like West Fest (Saturday 9, Sunday 10).
GusMobile
Description A 33-foot-long van offers spaying and neutering in communities with limited access to veterinary services. Operated by PAWS Chicago, the Oprah-approved humane organization focused on preventing the killing of homeless pets, GusMobile can provide up to 65 surgeries a day.
Weirdness factor This clinic on wheels is outfitted with three operating tables, an oxygen machine and electricity. GusMobile even uses hydraulics to stabilize itself during surgeries. (Kind of strange that more than one of these trucks deals with detached testicles.)
Where and when to find it By appointment select Sundays at PETCO on Marshfield Avenue at 119th Street.
Fresh Moves
Description This one-aisle produce market sells fresh fruits and vegetables to residents in neighborhoods severely lacking grocery stores. Whereas most food trucks require customers to place and pick up their order from outside the truck, Fresh Moves invites customers to grab a shopping basket and peruse the produce before purchasing.
Weirdness factor This bus, a donated and decommissioned CTA vehicle, is much more fun than the one you take on your daily commute.
Where and when to find it Wednesdays and Thursdays at health centers and church parking lots in the North Lawndale and Austin neighborhoods.