Weird Wi-Fi
You'll find free Internet connections in some of the strangest places.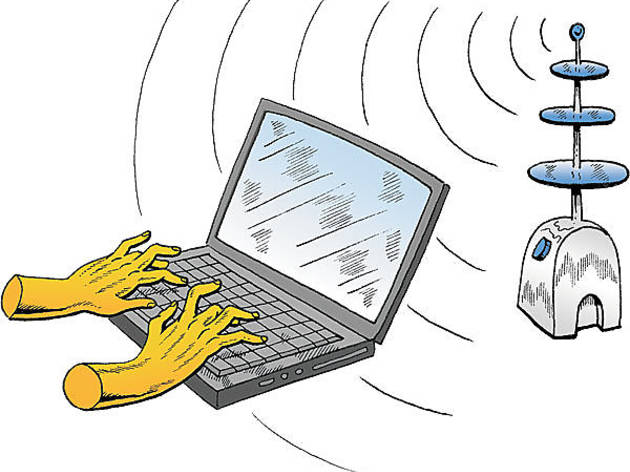 Bull & Bear (431 N Wells St, 312-527-5973) It's possible the frat boys are coming to this River North bar to do their homework, but online drinking games are probably closer to the mark.
Waveland Bowl (3700 N Western Ave, 773-472-5900) Chances are you'll be drinking pitchers of beer before you get your hands on a White Russian, but that doesn't mean you can't watch YouTube videos of The Big Lebowski and pretend.
Double Apple Food Market & Eatery (2750 N Ashland Ave, 773-327-9000) Okay, so you're at this hookah lounge and you've got floss halvah (a cotton-candy-like Middle Eastern sweet), the Turkish version of 7 Up, a pipe, some tobacco…time to iChat your pot dealer.
Whole Foods Market (locations throughout Chicago) Comparison-shop via peapod.com to see if you're paying too much for apples. Alternatively, write CEO John Mackey an e-mail attacking his stance on health-care reform—from his own turf! Zing.
Food & Drink
|
Weird Wi-Fi
|
Health & Beauty
|
Post waste
|
Kids stuff
|
Home needs
|
Free-for-all
|
Free music nights
|
Free nights out