What's up with that?
Who writes fortune-cookie fortunes?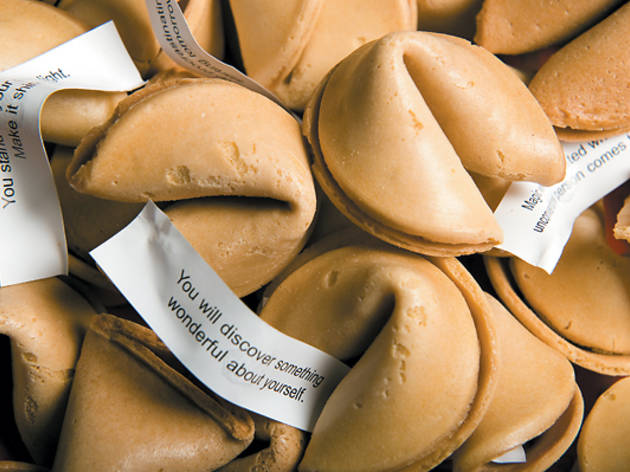 QI've always wondered: Who writes the fortunes that end up in our cookies? —Adam, Uptown
A Cracking the origin of fortune-cookie fortunes isn't as simple or satisfying as ripping into a vanilla wafer and chuckling at some syntax-challenged prophecy about your hard work finally paying off… in bed! Fortune-cookie companies are notoriously tight-lipped. Two employees at Chicago's Golden Dragon Fortune Cookies (2323 S Archer Ave, 312-842-8199) refused to reveal who put the company's platitudes on paper. A staffer at Fortella Fortune Cookies (214 W 26th St, 312-567-9000), who would speak only on condition of anonymity, was more forthcoming: A now-defunct Florida company that once printed Fortella's fortunes had a master list hundreds of adages long. When the printer went under a couple of years ago, the inventory was passed down to Fortella. "We print them on large sheets, which we cut down and place into the cookies." But the employee said it was a mystery who had actually authored the fortunes. Jennifer 8. Lee, the former New York Times reporter and author of the 2008 book The Fortune Cookie Chronicles (Twelve, $13), traced most fortune-cookie fortunes back to two sources: NYC's Wonton Food, the world's largest manufacturer of the cookies, and Steven Yang, a fortune writer from San Francisco, who has made a mint shipping 3.5 million little sheets of paper each day.
Curious about something around town? E-mail us at chicago@timeoutchicago.com.