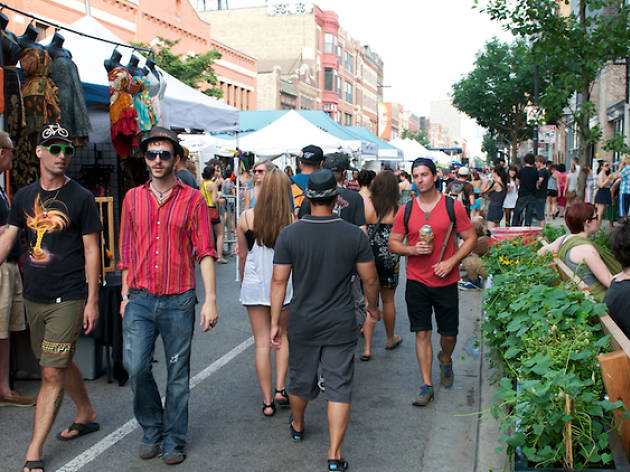 The Crotch hosts this hipster-friendly fest that features three stages of Pitchfork-quality tunes on the cheap. While you're not shopping at record stores and vintage shops, drinking beer or eating donuts, you can catch concerts on three different stages. In 2016, hyper-literate folk trio the Mountain Goats, reunited San Diego punks Rocket from the Crypt, cheerful indie pop act Alvvays and scrappy Canadian rockers Pup headline the fest.
Rating Breakdown
5 star:

0

4 star:

2

3 star:

0

2 star:

0

1 star:

0
Wicker Park Fest is easily one of the best street festivals in the city, with multiple live music stages (playing actually great music), tons of beer and tons of cool local crafts and art to buy.
Wicker Park Fest in 2014 was a hoot and a half, I tell ya. If you like street music, strange people, gum flappers, fiddle footers or even a dancing leprechaun who has no hope for rapture other than slinging out shamrocks to attendees who are all out of hope. The festival will come—one way or another.

Will you be ready?