Winter walks in Chicago
Cold days don't put a damper on these scenic spots.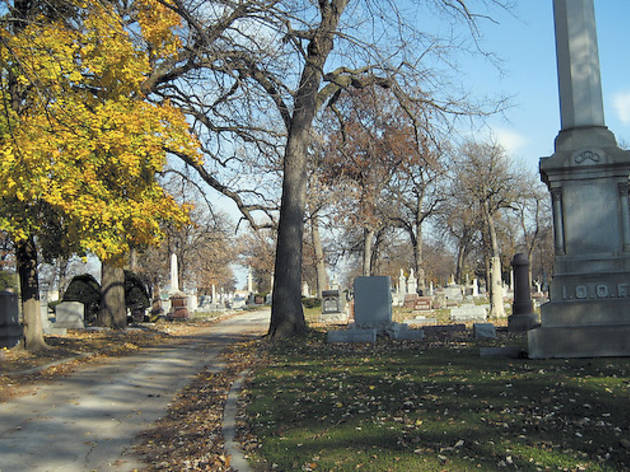 Morton Arboretum
Most parks and institutions could take tips from this tree haven, which boasts an array of environmentally friendly facilities, including sparkling bathrooms and a number of food options. Meander through the main grounds, covered by text exhibits and an ecologically significant collection of trees. Another nine miles of pathways are lined by a lacy forest that looks impressive year round. Serious plant nerds can investigate tree species on the arboretum's website before heading out. 4100 Illinois Rte 53, Lisle (630-968-0074, mortonarb.org). Daily 7am–sunset; $11 (Wed $7), seniors 65 and older $10 (Wed $6), kids ages 2–17 $8 (Wed $5).
Waterfall Glen Forest Preserve
Due to the glaciers that carved out the land about a zillion years ago, this forest preserve is composed of rolling ridges, home to some 300 mammal species—not including a flurry of seasonal migratory birds. While the namesake 1930s man-made stone waterfall looks cute, the 773-acre bluff savanna takes the cake: Its 215-year-old trees are some of the nation's oldest. 101st St and Lemont Rd, Darien (dupageforest.com). One hour after sunrise to one hour after sunset; free.
Forest Home and Waldheim Cemeteries
This scenic plot of land is covered with towering trees and cut by the north-south-flowing Des Plaines River. Haphazard yet grand gravestones include dozens of mysterious and significant markers, such as a commemoration for the United Ancient Order of Druids; the famously dark Haymarket Monument; and a mound marking the cemetery's alleged first buried, the Potawatomis. 863 Des Plaines Ave, Forest Park (foresthomecemetary.net). Mon–Sat 8am–4:30pm.