Wish you were here
What's keeping in-demand businesses from setting up shop in Hyde Park? We get on the horn with some local and national chains to find out.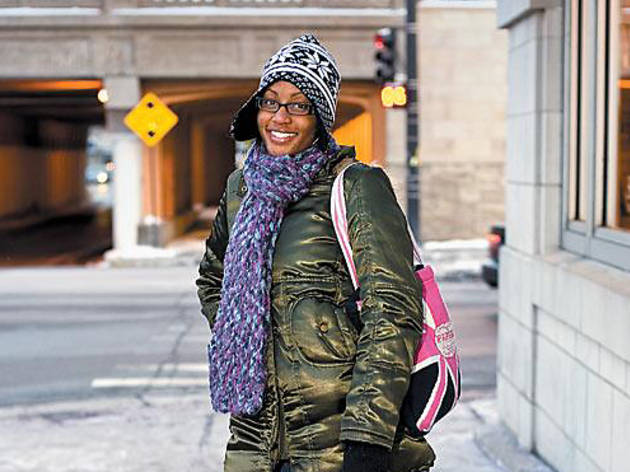 THE PLEA "We need a bigger variety of restaurants. There are a few good spots down here, but a greater selection of nice restaurants would be much appreciated." —Richard Grayer, 58
THE RESPONSE "We don't necessarily like being a pioneer in an area," says Kevin Boehm, who heads the BOKA Restaurant Group along with Rob Katz. BRG is rooted in well-traveled restaurant territory: Lincoln Park (BOKA, Landmark), Old Town (Perennial) and the West Loop (the forthcoming Stephanie Izard restaurant Girl & the Goat). "We've never looked at Hyde Park," he says. "Sometimes when you get out of the range of downtown you lose a lot of income because people aren't going to travel all that distance. If I'm staying at the James Hotel, Hyde Park probably is not going to be one of my dining options." But what about the 'hood's affluent denizens hungry for more-upscale fare? Boehm responds that Hyde Park is ripe for a good neighborhood restaurant. "Nothing against opening up a neighborhood restaurant, but it just limits the potential of how much you can gross," he explains. "And Rob and I are numbers guys."
THE PLEA "I'm a grad student at the University of Chicago, so I often end up studying at Starbucks. But Hyde Park needs a coffee shop on 53rd that could be a student hangout. It matters a little bit that I support a local coffee shop." —Dan Wollrich, 30
THE RESPONSE "Universities are good, but I don't know if our core customer has historically been students," says Intelligentsia Coffee & Tea founder Doug Zell. "As much as I love people who come in, buy a cup and work on their laptop for hours, we like a customer who's more consistent, less transient—someone that would also buy some coffee and brew it at home." Intelligentsia has three Chicago locations: one in Lakeview, two in the Loop. Over the last two years, Zell opened two cafés in California, with a third on the way. Ironically, Hyde Park, Chicago's intelligentsia hub, was never on the table. "I just don't know that much about the neighborhood," Zell admits. Neighborhoods like Wicker Park and Andersonville, he says, "would match up better with where we've found success before." Another problem is competing with wholesale customers like the two Hyde Park Istria Cafés (both of which are far from campus), which Intelligentsia supplies with beans. Though he has no plans to expand to Hyde Park, Zell breathes a deep sigh, saying what a shame it is for people to be studying at a Starbucks.
THE PLEA "A 24-hour restaurant. We need a greasy-spoon kind of thing where University of Chicago students can go to drink coffee and cram, or eat after going out to a bar." —Polly Dennison, 20, and Chris Benedik, 28
THE RESPONSE Cathy Guzman owns Golden Nugget Pancake House, the seven-location chain of old-school 24-hour diners that dot the North Side like grease droplets on a paper place mat. When we tell Guzman that the only all-hours food options in Hyde Park are a McDonald's drive-through and a Dunkin' Donuts, she gets excited. "Really? Expansion is always something that we want to do," she says. "The number-one factor is identifying a need. Knowing that there are people out there who don't want to travel far—it's almost like saying we're going to have guaranteed business." The problem, Guzman says, is recessionomics. "Financially, we can't do it right now. Hopefully, in the near future we can put a Golden Nugget in the area."
THE PLEA "I hate the Hawaiian shirts and shit, but Trader Joe's is kind of awesome. It'd be better than the Treasure Island that we have: It's junky in there and it's Whole Foods–expensive." —Boomer Lowe, 35
THE RESPONSE Trader Joe's chain founder Joe Coulombe once told Forbes, "I wanted to appeal to the well-educated, like teachers, engineers and public administrators." If that's the case, TJ's, which has locations in North Center, Lincoln Park and River North, could easily be feeding the pointy-heads of the University of Chicago campus and its Medical Center (a population of 21,200, when classes are in session). Yet, Alison Mochizuki, the grocer's director of national publicity, says expanding to Hyde Park "isn't in our two-year plan." Why not, considering the well-heeled neighborhood has an average household income of $62,500—very similar to Lincoln Park and North Center? "You basically want me to give out [our] demographic information, and we don't disclose details such as that," explains Mochizuki, who, it's worth noting, admits she doesn't know where Hyde Park is. Despite her tight lips, Mochizuki does let slip that a Lakeview store—yep, another North Side outpost—is in the cards for 2011.
THE PLEA "I want somewhere to buy clothes that has cute girl stuff and shoes." —Ashley Fisher, 23
THE RESPONSE Hip local men's and women's clothing boutique chain Akira has been spreading across the city like sartorial kudzu. The miniempire includes ten locations: three in Bucktown, four in Lincoln Park, a downtown shoe store and outposts in Water Tower Place and even Northbrook Court in the 'burbs. Alas, no Hyde Park love. We mention to Akira co-owner Jon Cotay that a Hyde Park location would make it the only major clothier in the 'hood, and that the large student population is an untapped target audience for the store's trendy threads. "I don't think the demand is there to support a free-standing business," says Cotay, who for years has contributed the store's wares to runway shows organized by the U. of C.'s student fashion org, MODA. "Clothing is not much of a priority for University of Chicago students. Their priorities are more concentrated on schoolwork." Cotay, who lives in Bucktown, recommends the Hyde Park Chamber of Commerce promote the area more because it is "so distanced." "We don't get any calls from Hyde Park regarding available spaces. In different parts of the city, we always get e-mail blasts saying, 'Hey, this building is for lease.' That's how we found our new Lincoln Park location."