Words of art
One TOC reader crafts the ultimate HOTS tribute.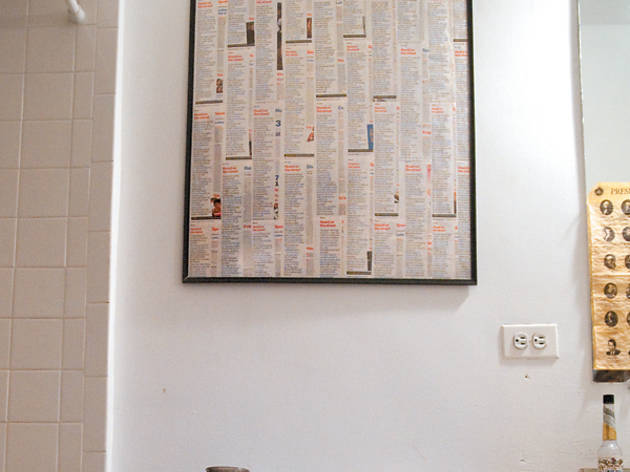 Michael Thompson, 26, of Lincoln Park, loves Heard on the Street so much he's figured out a way to get a HOTS fix every day: He collaged a year's worth of HOTS columns in a two-by-three–foot frame. But where to hang it? The bathroom, of course, right above the toilet. "There's only so many places you can put something like that in your apartment and have it close enough to view the text," Thompson explains.
As for the responses he's gotten? Mostly positive. His houseguests make return visits to the loo simply to gaze at the work of art. Some have even recognized their own quotes on the pages.
A second piece is already in the works. "There are so many quotes on there that you can look on it and see a new one you never remembered," he says. "But I'm looking forward to [making] my next one [soon]."