You asked for it: Free music fests
Volunteer at Pitchfork, North Coast and Dave Matthews Band Caravan for free entry.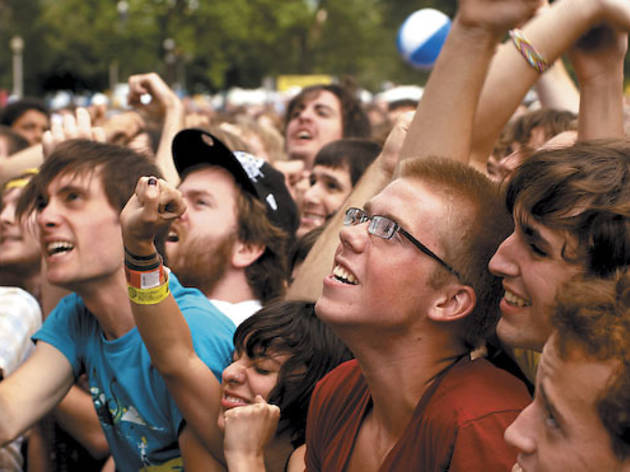 My goal this summer: see lots of bands without paying crazy music-fest ticket prices. I'm too much of a goody-goody to try sneaking in or jumping a fence, but I heard that if you put in a few hours volunteering for a festival, you can get free admission. Is that true? And if so, where do I sign up?!—F.G., Lakeview
Dave Matthews Band Caravan (Lakeside, Friday 8–Sunday 10)
Befitting this crunchy carnival, Portland's music-minded environmental nonprofit Reverb is taking volunteers to set up and man the Eco-Village education booth and distribute literature about its "greening programs."
Minimum contribution four hours for general admission after your shift
Savings $85
Pitchfork Music Festival (Union Park, July 15–17)
Like Lollapalooza, P-Fork's initial volunteer recruitment—which uses local orgs like 826CHI and Open Books to round up helping hands—already ended. But unlike Lolla, you can still register on a P4K waiting list for last-minute shifts taking tickets, applying wristbands, managing access points and the like.
Minimum contribution six hours for one full day at the fest
Savings $45
North Coast Music Festival (Union Park, September 2–4)
North Coast organizers require an application, a $10 registration fee and a $50 deposit refunded when a shift is completed "to ensure that volunteers are serious about exchanging their time for free entry." (Yikes!) Volunteer team leaders, info-booth assistants and security positions are in demand.
Minimum contribution ten hours in exchange for a full day of fest-going
Savings $45
Like a wedding DJ, we take requests. Ask us for cultural guidance at chicago@timeoutchicago.com.