Young and restlessly blogging
One of Chicago's most dedicated crime bloggers is barely old enough to drive and lives with his mom.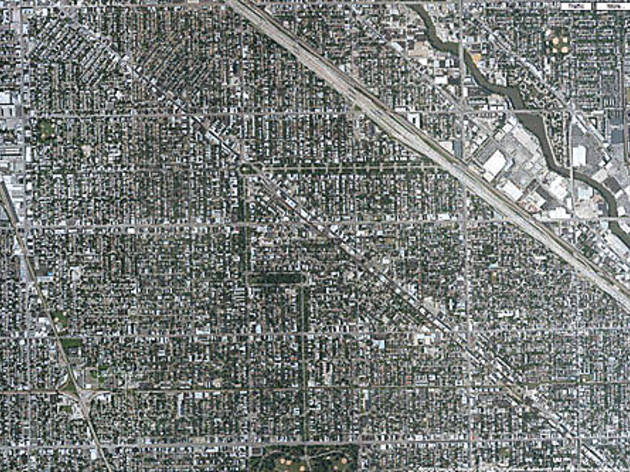 For the past nine months, residents of Avondale and Logan Square have been reading about crime in their 'hoods as it happens: a gang disturbance on Drake Avenue at 12:33am, a person with a gun at 2400 North Monticello Avenue at 4:37pm. There's even some news of the weird, like a report at 4:53pm of a drunk stumbling down Milwaukee Avenue asking passersby to pay $5 to see him eat a live goldfish.
It's all thanks to a dauntless 16-year-old from Avondale known only as Timmy to the 300 or so devotees of his blog, Avondale and Logan Square Crime Blotter. Seven days a week, Timmy sits by a store-bought police scanner and live-blogs emergency calls—all from the confines of his bedroom in the house where he has lived all his life with his mother and 18-year-old sister.
In the summer, when school's out, he does this for 15 hours a day, signing on at 9am with his trademark Ed McMahon–esque "Here's crime for today" and stopping at midnight so he can sleep. Rarely do five minutes go by without a new post. The only thing that breaks Timmy away from the buzz and chatter of the police scanner is his mom's call of "Dinner's ready!" "My mom doesn't let us eat in the rooms here, so I have to eat in the kitchen," he says. "The whole time, I'm wondering what I'm missing."
So what drives a 16-year-old boy to dedicate his life not to girls and a car but to a crime blotter? Timmy's mom, Lisa, says his autism plays a part in the obsession. Repetitive, solitary behavior is, after all, a characteristic of the neurological disorder. "His school tells me if he finds interest in something, let him do it," she says. "He used to like movies and stuff like that. He played video games. He doesn't do stuff like that anymore. He's constantly listening to [the police scanner]."
But frequent readers know Timmy is motivated by a sense of civic duty, a feeling that his blog is making a difference, however small. "Believe it or not, I'm concerned for the safety of all of you. You guys are my neighbors," he wrote in a July post after reporting a stabbing. "I do it out of concern for all of you. Aldermen like Reboyras or Colon won't address it, so someone has to, and I chose to."
Raw information alone, like the kind on Avondale and Logan Square Crime Blotter, isn't enough to prevent crime. Still, Timmy says, "if people take the information seriously and let the police and the alderman know what they think about it, they're empowered."
Timmy's fans include the author of the blog the Broken Heart of Rogers Park, Craig Gerhardt (whom Timmy calls his "blog mentor"), and Brad Flora, founder of local news aggregator the Windy Citizen, which hosts Timmy's blog. Originally, Timmy published via Blogger. But in June, when Timmy announced he would have to cease blogging due to lack of family funds for Internet access, Flora (alongside other readers) stepped up. "I think Timmy is the real deal," Flora says. "Writing that blog is daunting, and [Timmy] is unflappable in his pursuit."
With the summer coming to a close and classes starting in two weeks, Timmy says he feels some sadness about cutting down his blog time. During the school year, he'll balance sophomore-level homework with four hours of blogging per day—3:30 to 7:30pm. "It's something I need to do," he says. "That's how I feel."