Your piece on the side
Every barbecue star needs a sidekick. Here's where to get the best.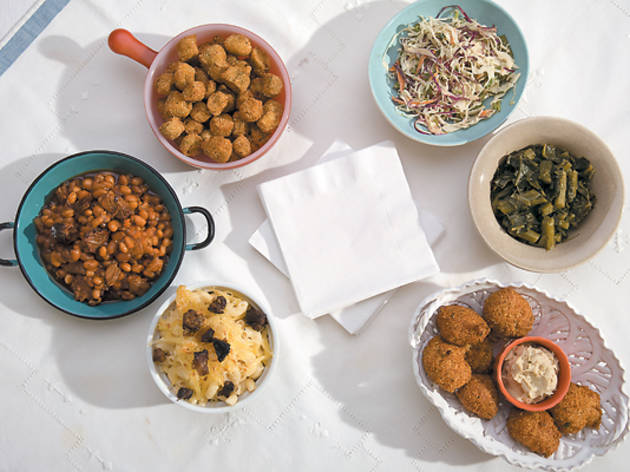 1/7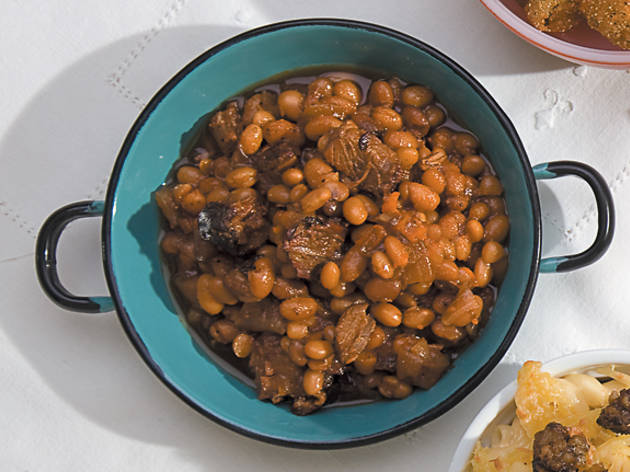 2/7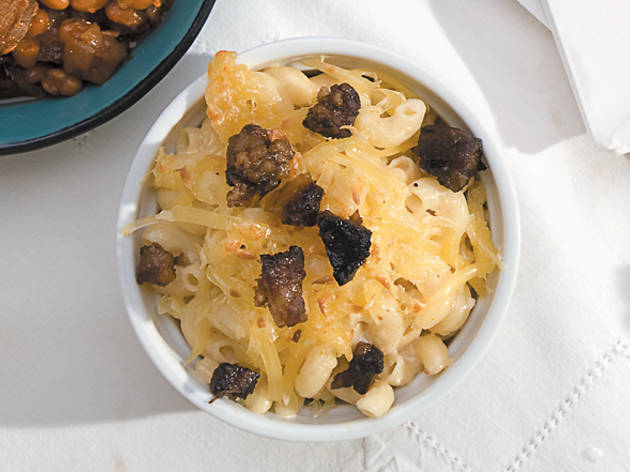 3/7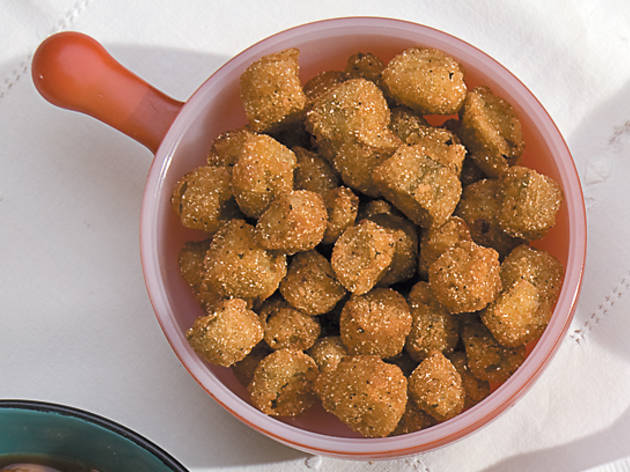 4/7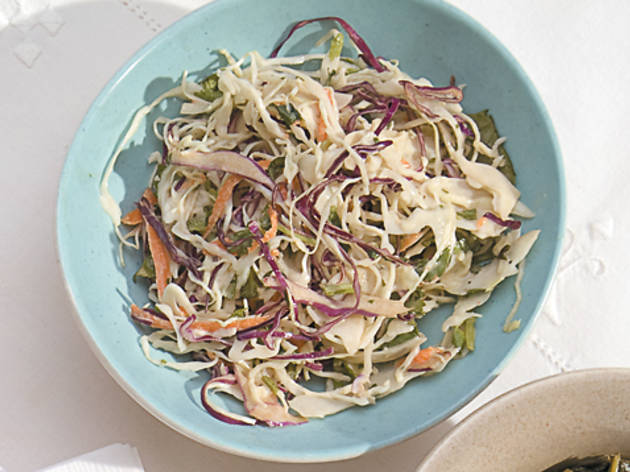 5/7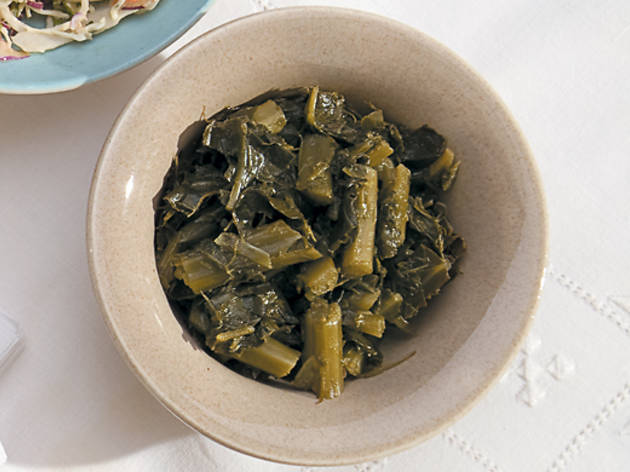 6/7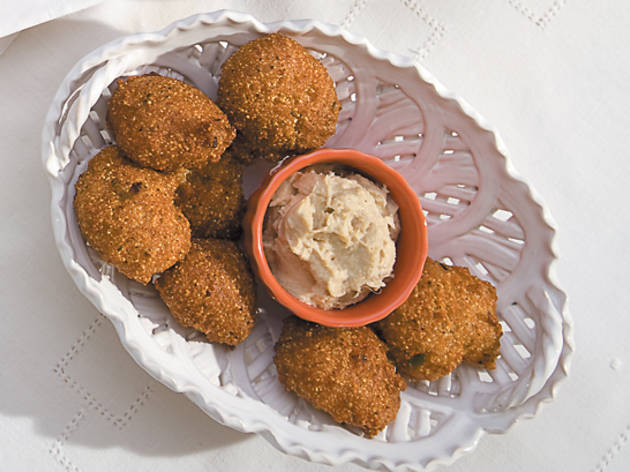 7/7
BAKED BEANS Smoque This North Side joint gets the ubiquitous side right, staying true to its name by adding smoky brisket ends—lightly charred and meaty enough to make us question whether this is a side or the main event. 3800 N Pulaski Rd (773-545-7427, smoquebbq.com; $2).
BURNT ENDS MAC & CHEESE Brand BBQ Perfectly creamy, graciously low on Velveeta and spiked with a touch of heat, this mac and cheese is tasty enough on its own. But throw the little caramelized nuggets of gold known as burnt ends onto it, and you've elevated our craving to middle-of-the-night-cold-sweat territory. 2824 W Armitage Ave (773-687-8148, brandbbqmarket.com; $3).
FRIED OKRA Honey 1 BBQ There ain't much to okra, but like so many other simple foods, finding a good example is harder than it seems. Honey 1 fries it hot and seasons it simply. Your job: Eat it before it gets cold. 2241 N Western Ave (773-227-5130, honey1bbq.com; $3.25).
COLESLAW Smoke Daddy This slaw is mayo-based, like the rest of them. But there's something in here—the handfuls of cilantro, probably—that makes the stuff a weightless, refreshing and crispy antidote to all that fatty pork. 1804 W Division St (773-772-6656, thesmokedaddy.com; $2.50).
GREENS Big Ed's Tender, silky and—most important—porky. 2501 Martin Luther King Jr Dr, North Chicago (847-578-1901, bigedsllc.com; $2–$3.25).
HUSH PUPPIES the Southern Cary Taylor's hush puppies are Southern to a T. That smoked-trout dip? Inauthentic as hell, but it's so good we won't hold that against him. 1840 W North Ave (773-342-1840, thesouthernchicago.com; $8).
Ribs | Rib tips | Pulled pork | Chicken | International barbecue | Sides