Travel to Austin, Texas
You'll have time to enjoy delicious barbecue, live music and some local beer during a 48-hour trip to Austin, Texas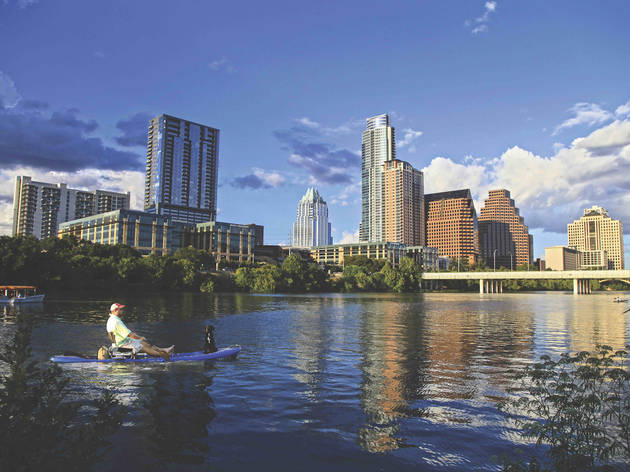 If Chicago's country bars and BBQ restaurants aren't quite authentic enough for you, a trip to Austin should satisfy your cravings. Two days in the Texas capital is just enough time to take in some of the best food, music and sights this Southern city has to offer.
Upon arriving, you'll need some sustenance, so find your way to Micklethwait Craft Meats (1309 Rosewood Ave; 512-791-5961, craftmeatsaustin.com) in East Austin, a burgeoning arts district complete with food truck parks. The trailer serves up slow-cooked brisket and ribs without the long waits of other area BBQ joints (we're lookin' at you, Franklin).
Now it's time for live music. Even if you're not here during SXSW or Austin City Limits, you have options. Head to the nightclub-heavy Red River Cultural District, and visit The Mohawk (912 Red River St; 512-666-0877, mohawkaustin.com) for indie rock in a multi-tiered, indoor/outdoor venue.
Find time for a bit of culture and take in modern masterpieces at downtown museum The Contemporary Austin (700 Congress Ave; 512-453-5312, thecontemporaryaustin.org), or browse the vinyl and CDs at Waterloo Records (600A N Lamar Blvd; 512-474-2500, waterloorecords.com).
Before you leave, sample the mega tap list at Craft Pride (61 Rainey St; 512-428-5571, craftprideaustin.com), and sit on the patio with some Texas-only brews. A few sips of great golden stuff from breweries like Blue Owl and Austin Beerworks, and you may find yourself scheduling a return visit soon.