Back in the Game: TV review
Mixing sports and family drama, Back in the Game is a charming attempt at comedy.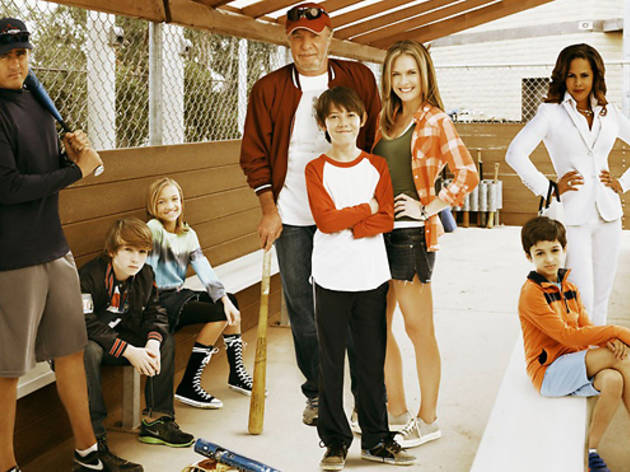 As the baseball season nears its close, ABC is hoping to fill the void in your heart with a new Bad News Bears–esque comedy about a little league team of loveable misfits. But this new sitcom could use a little more comedy and little less aw-shucks cuteness.
Terry (Maggie Lawson), a single and recently divorced mother, is forced to move back in with her father, who is also named Terry, but everyone just calls him the Cannon (James Caan). Terry has a bit of a grudge against her father, who was a minor league baseball player and pushed his daughter into the game. No surprise then that she's concerned her son Danny's (Griffin Gluck) interest in trying out for the local baseball league is due to the Cannon's influence. Of course, Danny is a pretty normal kid and is just trying his hand at sports to impress a girl. Unfortunately, the league is run by the appropriately named Dick (Ben Koldyke), who refuses to place Danny and the other kids that aren't as athletically inclined on any of the teams. When Terry and her new-found baseball mom friend, Lulu (Lenora Crichlow), protest this decision, they're told that it's due to a lack of resources, including the absence of a coach. Reluctantly, Terry agrees to coach the team full of misfits and even enlists her father to help.
There's no denying that Back in the Game is heavy on charm, and feels very at home on the Disney-owned ABC. Lawson is very winning as Terry and while Caan's character is a bit of cliché, he's still fairly entertaining; the two make a good team. Crichlow's well-moneyed and boozy mom is also quite the scene stealer, despite being a bit overdone.
Still, this first episode just doesn't add up to a whole lot and, for a comedy, is pretty light on laughs. The show has a strong foundation to grow on, but with so many new comedies this fall, it doesn't have the luxury of taking the time to find itself.