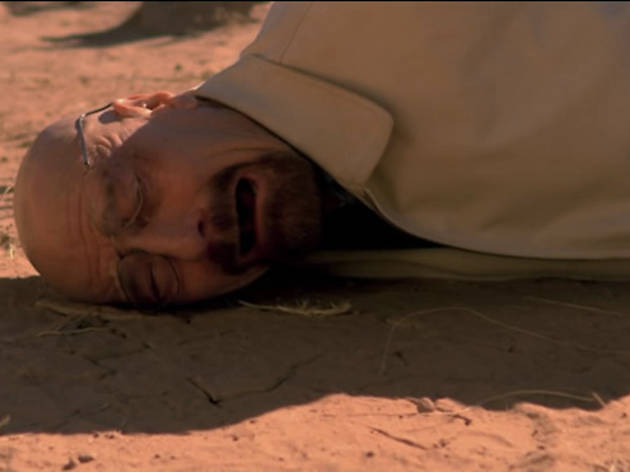 1/20
BEST FINAL EPISODE THAT WASN'T A FINAL EPISODE (spoilers)Breaking Bad: "Ozymandias" The final half-season of Vince Gilligan's intense drama was filled with nail-biting moments and while "Felina," the series finale, sent Walter White on his way in a blaze of glory, it was the show's antepenultimate episode that truly impressed. Beginning in the midst of an intense shoot-out between Hank and Gomez against Uncle Jack's band of neo-nazis and ending with Walt leaving everything he's worked for behind, "Ozymandias" brings several of Breaking Bad's long-standing plot lines to a close. Walt's final phone call to Skylar after having kidnapped baby Holly is a gut-wrenching scene that brings the show's hubris-addled antihero to his knees in a last-ditch attempt to protect his wife from paying for his crimes. While "Granite State" and "Felina" were perfectly fine follow-up episodes, the final moment of "Ozymandias"-which sees Walt driven off in a Previa to collect his new identity-would have been a fitting ending to this stark drama.Honorable mention:The Big C: "Quality of Death"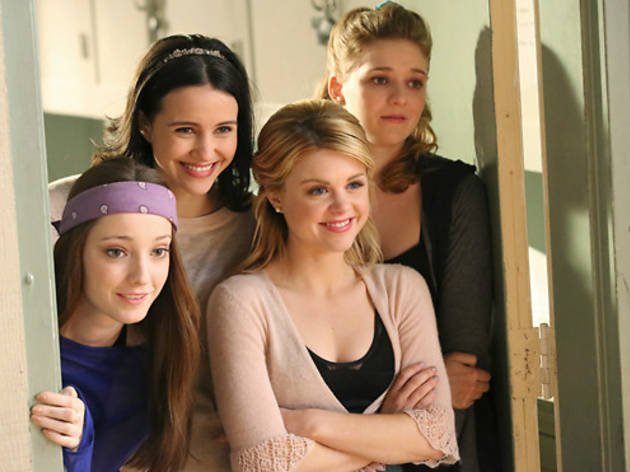 2/20
BEST CAST OF TEEN CHARACTERSBunheads While the adult characters of Gilmore Girlscreator Amy Sherman-Palladino's latest show were joyfully reminiscent of the dearly departed Stars Hollow citizens and beautifully played by the likes of Sutton Foster and Kelly Bishop, it was the young cast of ballerinas-turned actors that brought life to the now-dead show. In the years since Dawson's Creek, teenage characters have often been written as precocious and more mature than their adult counterparts give them credit for. While Boo, Sasha, Ginny and Melanie (Kaitlyn Jenkins, Julia Goldani Telles, Bailey Bunton and Emma Dumont) are not stupid girls, they have a tendency to blow things out of proportion in a comical way that plays nicely with the typically adolescent view that everything is life or death. This is never so hilariously awkward as when an overheard conversation causes Boo to believe that her high school boyfriend is going to propose to her, sending her into a tailspin of nerves that are completely unwarranted given the nature of her budding relationship. The Bunheadsgirls prove you don't have to spout big vocabulary words and act like a grown-up to entertain adults.Honorable mentions:Awkward.,The Carrie Diaries, Suburgatory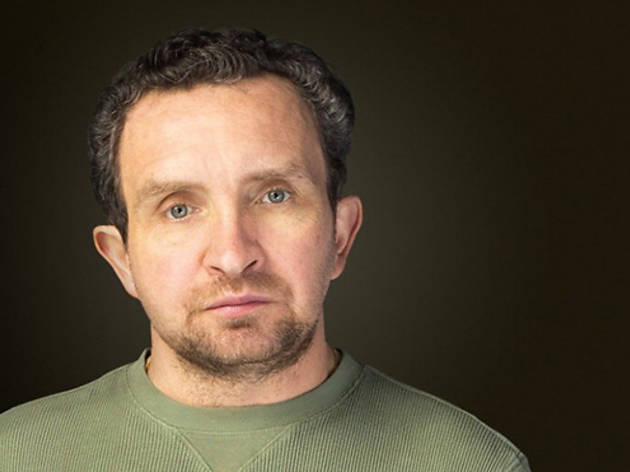 3/20
SUPPORTING PERFORMANCE WORTHY OF A LEADEddie Marsan as Terry Donovan in Ray Donovan While Showtime's new series about a Hollywood fixer weighed down by his dysfunctional family could be a bit of an overloaded mess, it boasts an impressive collection of actors. Outshining heavyweights like Jon Voight, Elliott Gould and Liev Schrieber, Eddie Marsan is the heart of the show. As Ray's older brother, a broken-down boxer now suffering from Parkinson's, Terry's quest to find love and maintain peace in his family is both sweet and heartbreaking. While every other element of the drama seems ready to lose its balance, Marsan and Terry always place it on steady ground.Honorable mentions:Dalia Royce inSuburgatory,Elsbeth Tassione inThe Good Wife,Richard Harrow inBoardwalk Empire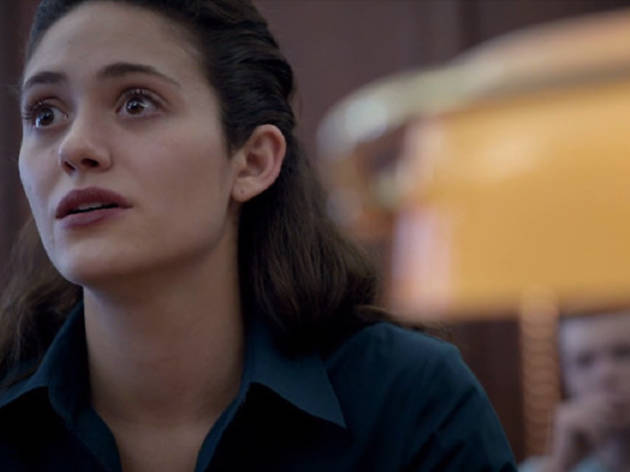 4/20
MOST SOB-WORTHY MONOLOGUEFiona's custody hearing testimony in Shameless: "A Long Way From Home" After years of unofficially accepting the role of parent to her five younger siblings, Fiona Gallagher (Emmy Rossum) finally took the leap in seeking to transfer custody of the kids away from her alcoholic father (William H. Macy) and into her own care. It's a bold choice for the young woman, cementing her fate as caretaker and limiting options for her future. To illustrate this necessity, Fiona tells the judge at her custody hearing a story from when she was six years old. She had to rush her sick younger brother to the hospital on foot after their father had abandoned them on the side of the road and he only reappeared two days later to ask her if she had any money. Shameless is, at its heart, a comedy that celebrates the scrappiness of the young Gallaghers, but its humor is rooted in the brutal reality that Rossum's character encapsulates.Honorable mention:Any episode of Parenthood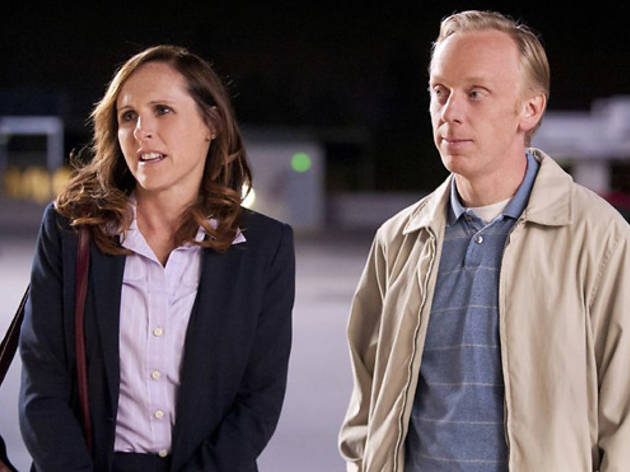 5/20
BEST CASE OF A WRITER GIVING THEMSELVES GREAT MATERIALMike White in Enlightened: "The Ghost Is Seen" After following protagonist Amy (Laura Dern) for much of the show, the second season of HBO's under-seen gem allowed some supporting characters to take the narrative reigns and it's no surprise that writer Mike White, who penned all 18 episodes of the show, allowed his unassuming character to have his day in the sun. As Amy plots to take down their employer Abaddonn, she enlists White's Tyler to seduce the CEO's assistant (Molly Shannon) so they can get access to her computer. Tyler's not fully on board with the plan, but he doesn't want to disappoint his friend and, in the end, he actually falls for Shannon's character, who makes him feel "seen" for the first time. Subtle and simple, it's a soothing diversion from Amy's self-righteous rants and casts Tyler in a new light.Honorable mentions: Charlie Day, Glenn Howerton, Rob McElhenney in It's Always Sunny in Philadelphia: "The Gang Broke Dee"; Jim Jeffries in the entire first season of Legit; Mindy Kaling and B.J. Novak in The Mindy Project: "Harry & Sally"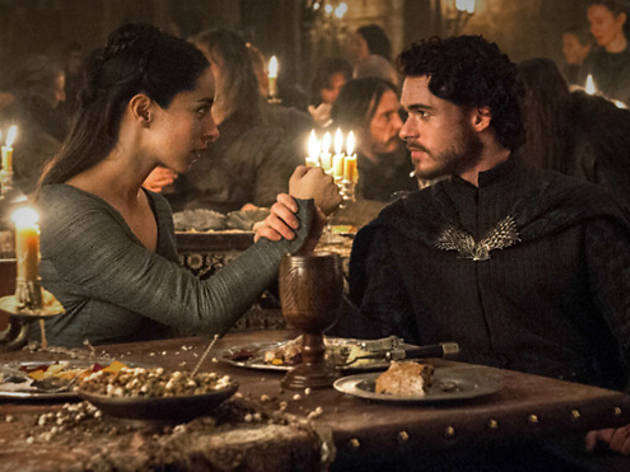 6/20
BEST BLOODBATH (spoilers)Game of Thrones: "Rains of Castamere" It's impressive that Game of Thronesshowrunners David Benioff and D.B. Weiss managed to take one of the most brutal scenes from George R.R. Martin's Song of Ice and Firebook series and make it even more horrific. While Robb and Catelyn Stark's deaths play out similarly to the source material, the addition of the vicious stabbing of the King in the North's pregnant wife is what really puts things over the edge, especially when the young monarch crawls along the floor to his dead bride's body. Like the beheading of Ned Stark in the first season, "Rains of Castamere's" Red Wedding boldly amputates a major plot line from the series, re-shaping the futures of the remaining characters in immeasurable ways.Honorable mention:Breaking Bad: "Felina"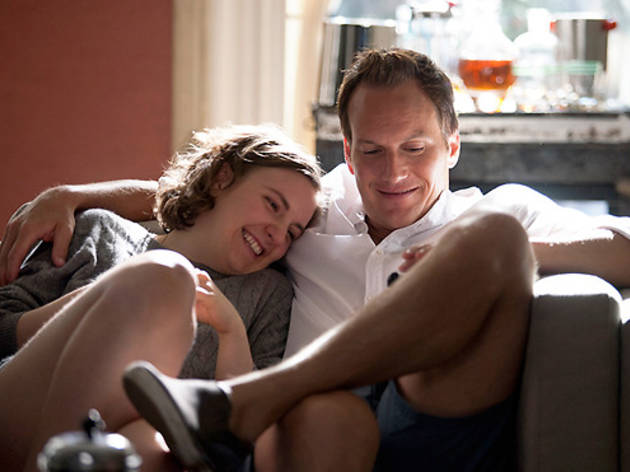 7/20
BEST EPISODE FEATURING THE LEAST CHARACTERSGirls: "One Man's Trash" Since Lena Dunham's series became a critical darling, Girlshas gotten flack for being a narcissistic, self-aggrandizing pet project of an overprivilged creator who had everything handed to her. But no criticisms were as vicious as when Dunham presented "One Man's Trash," a poetic detour that excludes almost every member of the Girlscast except her own Hannah (Alex Karpovsky's Ray makes an appearance at the beginning). The comedy's protagonist spends the entire episode sheltered in a swanky brownstone owned by an attractive doctor (Patrick Wilson), and these two broken human beings spend a few days avoiding the pressures of their lives by losing each other in sex, food and general sloth. While naysayers crowed that a girl that looks like Lena Dunham could never hope to score a man that looks like Patrick Wilson (something both Wilson and his real-life wife found understandably disturbing), they were blinded to the simple beauty of a story that found a character who often appears to be an open book, discovering parts of herself that were buried so deep, not even she could find them.Honorable mention:The Walking Dead: "Clear"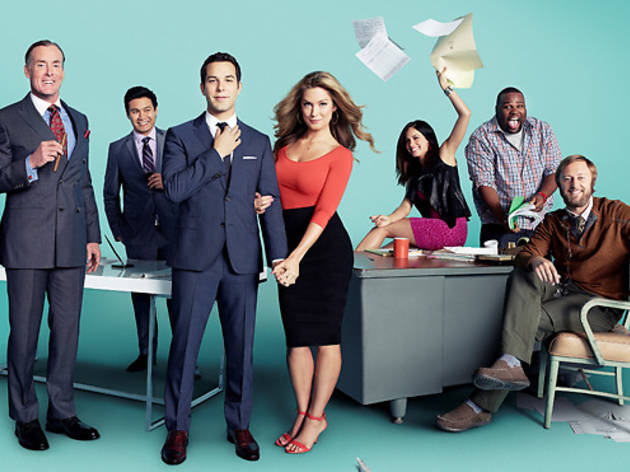 8/20
BEST NEW SHOW YOU'RE NOT WATCHINGGround Floor Once upon a time, television comedy was dominated by the multi-camera, filmed-before-a-live-studio-audience format. Aside from CBS's never-ending collection of Chuck Lorre-produced sitcoms, the majority of half-hour comedies have abandoned this classic style. It's refreshing, then, that TBS's new series about a workplace romance between a top-floor executive and a woman who works in his office's maintenance department has revived this stale structure. Creators Bill Lawrence and Greg Malins cut their teeth on multi-cam shows like Spin City, Friendsand Will & Grace and they've filled Ground Floorwith heart, as well as humor, making it a refreshing and joyful workplace comedy that's been one of this fall's best surprises.Honorable mention:Trophy Wife Ground Floor airs Thursdays at 9pm on TBS.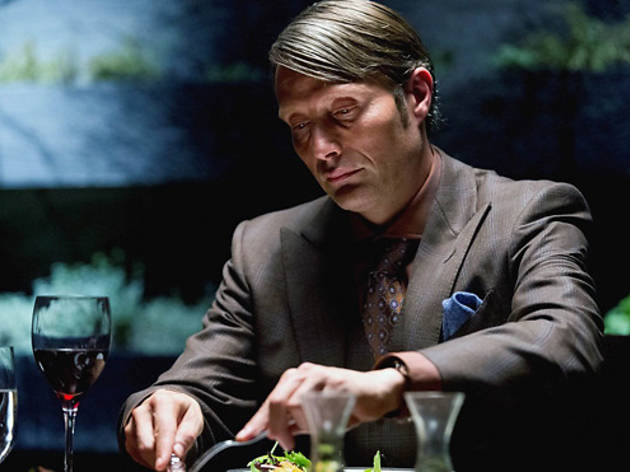 9/20
BEST EYE CANDYHannibal From the decadent meals to the artfully arranged corpses, Bryan Fuller's revitalization of Thomas Harris's famous cannibal is packed with sumptuous imagery. While there are shows about murder all over TV, Hannibalis the one that actually forces you to interact with the death it deals out every week. With victims posed as angels kneeling before a bed, stacked in a beachside totem pole or serving as food for a backwoods mushroom garden, the beautifully designed and shot homicide tableaus don't allow you to look away from the carnage. It's horrifyingly gorgeous in a way that's completely unexpected for broadcast television.Honorable mention: Boardwalk Empire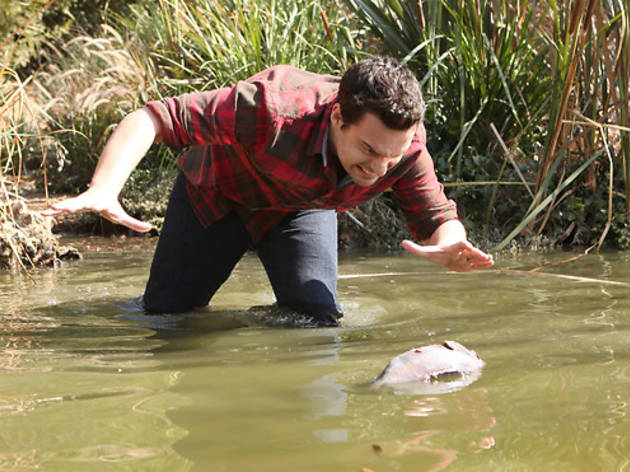 10/20
MOST GLEEFULLY WEIRD CHARACTERJake Johnson as Nick Miller in New Girl Whether he's working on his zombie novel, trekking down to the bar in a woman's trenchcoat or catching a dead fish for Thanksgiving dinner, Nick Miller always succeeds at being the most out-there character on a show that's packed with weirdos. Thankfully, now that Nick is paired with Jess (Zooey Deschanel), there has been no major move to normalize the him, a refreshing choice after the long build-up of their coupling.The chaotic energy of Jake Johnson (who's spoken with us about Nick's oddities) is what really makes Nick a joy to watch. No matter how loony he gets, the actor's charisma keeps you rooting for him.Honorable mentions:Uzo Aduba as Crazy Eyes in Orange Is the New Black, Brian Van Holt as Bobby Cobb in Cougar Town, everyone on Raising Hope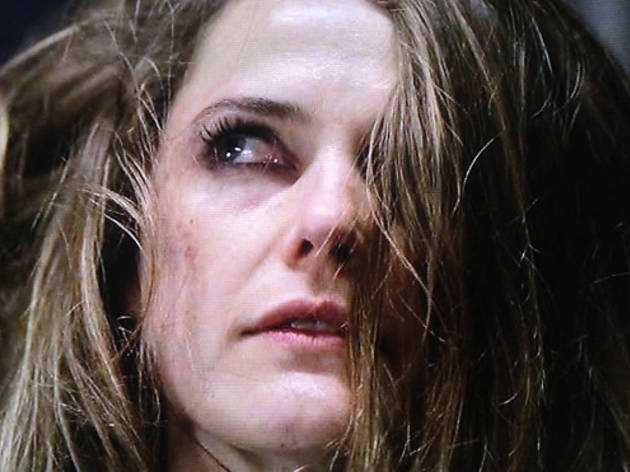 11/20
BEST WAY TO BATTLE TYPECASTINGKeri Russell beating the crap out of Margo Martindale in The Americans: "Trust Me" As Elizabeth Jennings, one half of a Russian spy team posing as an American couple in the 1980s Cold War era, Keri Russell has done plenty to make people forget Felicity Porter. But when Elizabeth discovered that the country she loves and has sacrificed so much for would threaten her children and hold her hostage because they didn't trust her, she absolutely loses her mind on her handler Claudia (Martindale). After beating and nearly drowning her, Elizabeth screams at her to "Tell whoever approved this that your face is a present from me to them. Show them your face!"One thing's for sure, no one's going to be giving this lady crap about her haircut ever again.Honorable mentions The cast of Behind the Candelabra, Kate Mulgrew as Red in Orange Is the New Black, Timothy Olyphant as an overgrown skater in The Mindy Project: "Sk8ter Man"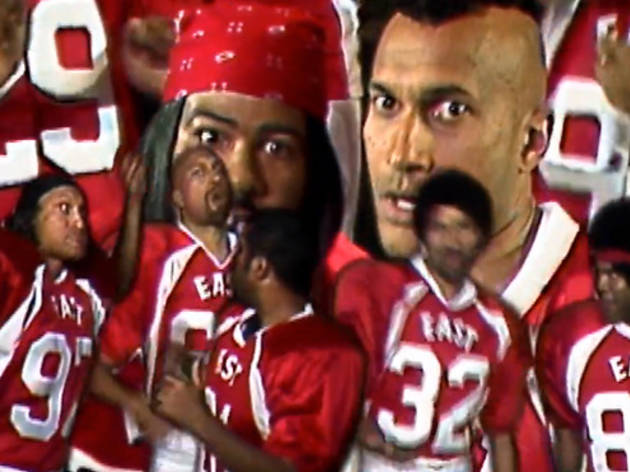 12/20
BEST RECURRING KEY AND PEELE CHARACTERSEast/West Bowl football players The promotion of Key and Peele's third season relied heavily on advertising the return of some of their previous characters. While this is a standard practice for sketch comedy shows, outside of their election season reliance on Obama's anger translator Luther, this Comedy Central show has placed more of an emphasis on generating brand-new personas in their sketches. Given that many reappearing characters can easliy wear out their welcome, it was difficult to know whether to be excited about the return of these familiar personalities, but Key and Peele has handled it masterfully by not just repeating the rhythms of their former sketches, but also using their established stable of characters to try out new things. Perhaps the best example of this has been the multiple reuses of the viral success East/West College Bowl. In season three, this sketch spawned a sequel, several of the colorfully named football players appeared in unrelated sports sketches and, most memorably, there was Superbowl Shuffle-style rap battle between the divisions.Honorable mentions: LaShawn and Samuel, Luther and Obama, The Valets, Wendell
13/20
MOST ENTERTAINING PUBLIC SERVANTKyle MacLachlan as The mayor of Portland in Portlandia While he's been a fixture since the first season, this year saw Portland's quirky mayor step down from his job after an office printer led to an enormous electricity bill that had the environmentally friendly citizens of Stumptown fuming. After the interim mayor (Roseanne Barr) failed to correct this problem and electricity for all of Portland was shut off, Fred and Carrie were in a race to reunite the city with their fallen leader. Adorably incompetent and endlessly charming, MacLachlan's appearances on Portlandia are always a joy and his multi-episode arc this year was delightfully funny.Honorable mentions: Julia Louis-Dreyfus as Selina Meyere in Veep, Amy Poehler as Leslie Knope in Parks and Recreation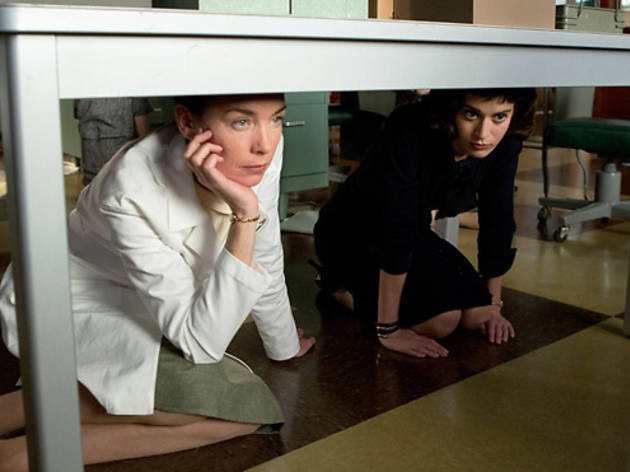 14/20
BEST HISTORY LESSON AS ENTERTAINMENTMasters of Sex Watching a pair of scientists observe people having sex sounds like the set-up for soft-core porn series on Cinemax, but in Showtime's freshman drama, it's a surprisingly sophisticated historical drama that leverages its titilating subject matter to show the importance of scientific research. In dramatizing the early days of the landmark sex studies of William Masters and Virginia Johnson, Masters of Sexextends its sights beyond its most famous characters, including a moving storyline about a female doctor in the man's world of medicine struggling to make women's health a priority and an older couple dealing with the the man's closeted homosexuality. It may be the more fictionalized stories in this historical drama that pack the biggest punch.Honorable mentions: Reign, Sleepy Hollow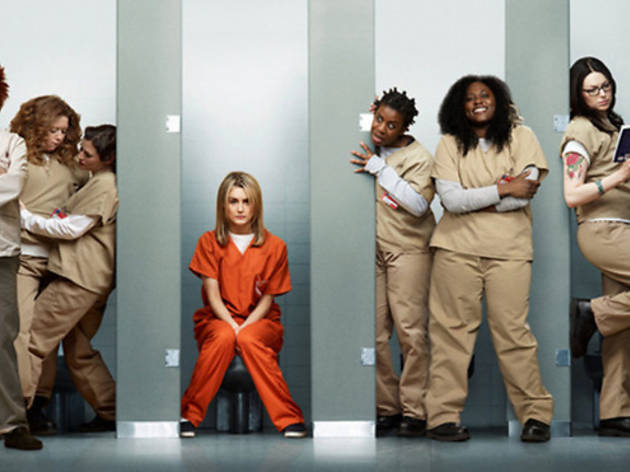 15/20
BEST CAST COMPOSED MOSTLY OF WOMENOrange Is the New Black While Netflix heavily promoted the return of Arrested Developmentand the star-studded premiere of House of Cards, it's this prison-set dramedy from Weedscreator Jenji Kohan that was the real surprise. In a huge cast filled with relative unknowns, every character gets their moment to shine, and they all impress. You will not find a group of actors this diverse anywhere else on television and it makes for a wonderfully refreshing storytelling experience. Here's hoping this wildly talented bunch of ladies find plenty of roles outside of these prison walls.Honorable mentions: Mom, Trophy Wife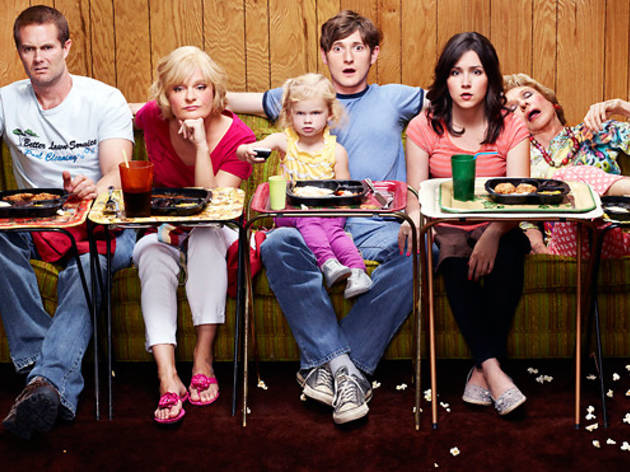 16/20
MOST FUNCTIONAL DYSFUNCTIONAL FAMILYThe Chances from Raising Hope The adorable incompetence of the Chance family may be best summed up in the plot of one of their first 2013 episodes: Jimmy (Lucas Neff) finds the perfect engagement ring for his fiancée (Shannon Woodward) at the pawn shop. Unfortunately, he doesn't realize it's the same ring his father (Garret Dillahunt) bought for his mother (Martha Plimpton), and she's been pawning it and buying it back over the years whenever the family's been strapped for cash. Every week the Chances face some ridiculous obstacle like this, born out of their own inability to plan for the future or understand how the rest of the world works. But in the end, they always pull together as a family unit and make things work in the most amusing way possible.Honorable mentions: The Bluths from Arrested Development, the Gallaghers from Shameless, the Lannisters from Game of Thrones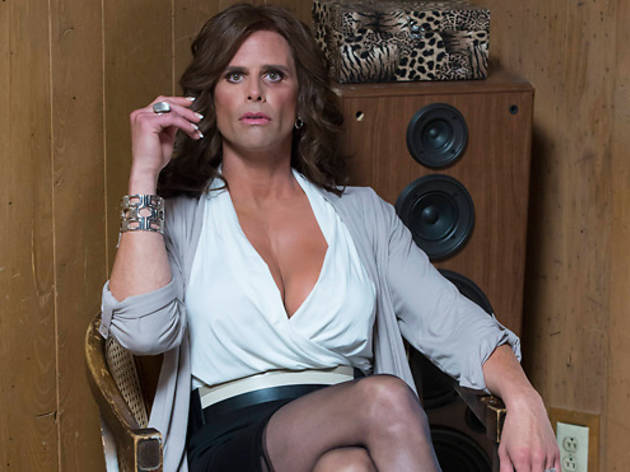 17/20
MOST MEMORABLE GUEST APPEARANCEWalton Goggins as Venus Van Dam in Sons of Anarchy When she was first introduced in in the fifth season of Sons of Anarchy, transgender prostitute Venus Van Dam was largely used for comic relief. In her return to the show this year, creator Kurt Sutter dug much deeper into the character's past. Venus turns to the titular motorcycle club for help in freeing her son from the clutches of her estranged mother, who had used her to start a child pornography ring when she was still a gender-confused boy. Goggins, most well-known for displaying his swagger in The Shield and Justified, dissolves completely into Venus's skin for a truly remarkable performance of a sensitive and strong woman.Honorable mentions: Linda Cardellini as Sylvia Rosen in Mad Men, Peter Sarsgaard as Ray Seward in The Killing, Jeffrey Wright as Valent in Narcisse in Boardwalk Empire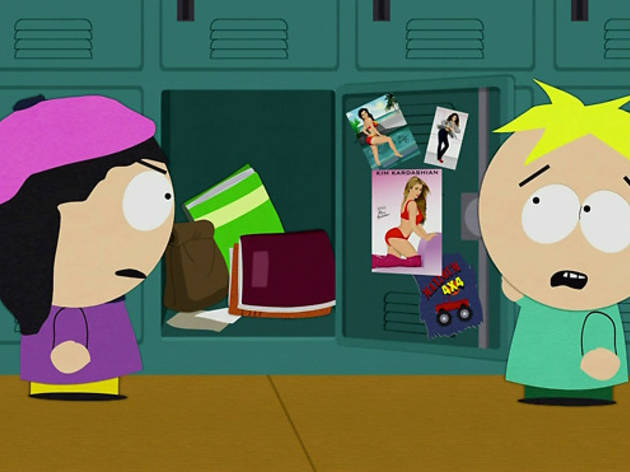 18/20
MOST HEARTBREAKING ENDING TO A COMEDIC EPISODESouth Park: "The Hobbit" While the latest installment of South Park included its trademark roasting of celebrities-Kanye West and Kim Kardashian took the hits this time around-its central focus was aimed at society's unhealthy idea of female beauty, thanks to the practice of airbrushing the flaws out of famous ladies in glossy magazines. The Colorado town's resident young feminist, Wendy Testaburger (April Stewart), tries to make a point that any woman can be made beautiful with a little Photoshop tweaking and ends up inadvertently starting a trend that sees every girl in school posting airbrushed photos of themselves online that have their male classmates enthralled. Wendy is accused of being jealous when she tries to point out that both she and her peers do have physical flaws and that's okay but her friends continue to pressure her to join the rest of them by adding her own glammed-up image online. After all her attempts to fight the Photoshop craze fail, the final scene shows Wendy in the school computer lab, adding fake blush and cleavage to her own photo and sending it out to her classmates. This conclusion would be just be merely sad, but after 18 years of watching Wendy fight the good fight among the imbeciles in South Park, seeing her give in to the pressure to be "beautiful" is all the more devastating.Honorable mention: Legit: "Fatherhood"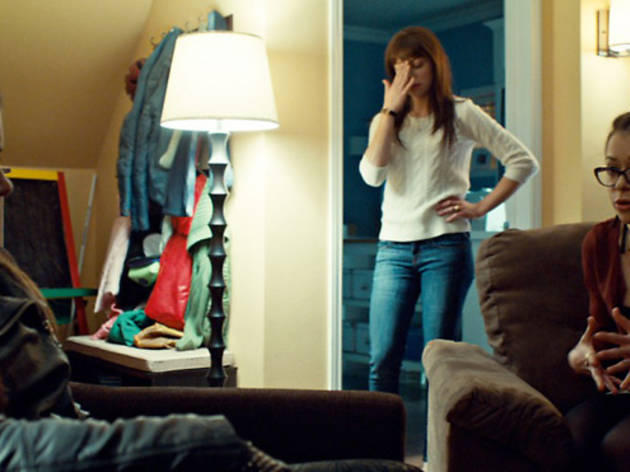 19/20
MOST VALUABLE PLAYERTatiana Maslany as Sarah, Beth, Katja, Alison, Cosima, Helena and Rachel in Orphan Black While watching BBC America's new sci-fi show about clones, it becomes easy to forget the cast consists of only six regular actors. That's because Tatiana Maslany played seven characters in the first season alone. Along with help from a great costume, hair and make-up team, the Canadian actress distinguishes each character perfectly. No suspension of disbelief is required when three Maslanys argue with each other in a living room. You buy it because she's just that good. From suburban housewife Alison to crazy German Helena to rebellious Cockney Sarah, each of these performances are worthy of high praise, but when she masters them all in a single episode, it's just stunning. Time will tell if any new clones will pop up in Orphan Black's second season, but it's certainly nothing this young woman can't handle.Honorable mention: Patton Oswalt in Axe Cop, Brooklyn Nine-Nine, The Goldbergs, Justified, Parks and Recreation, Portlandia and Two and Half Men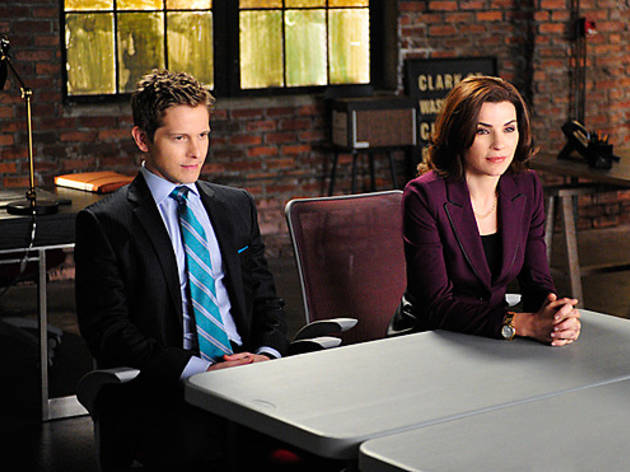 20/20
BEST BUSINESS MOVEThe Good Wife: Alicia and Cary leaving Lockhart/Gardner to start Florek/Agos Heading into their fifth season, creators Michelle and Robert King were not afraid to turn the world of their show upside down. With Alicia Florrick (Julianna Margulies) jumping ship from her law firm with former rival Cary Agos (Matt Czuchry), it's a whole new ballgame. People that used to be their coworkers and confidants are now their adversaries and they're frequently butting heads with their former mentors. For a legal show served with dash of politics, the most fascinating aspects of The Good Wife have always been when they get into the nuts and bolts of how a business is run (Lockhart/Gardner's struggle to get out of bankruptcy in season four was fantastic), so it's no surprise that watching these two law firms struggle to stay afloat has delivered some impressive drama and has made its heroine an even stronger character.Honorable mention: Mad Men: The merger of Sterling Cooper Draper Pryce and Cutler, Gleason & Chaough
Best of 2013: Best TV episodes, moments and performances from this year
In our end-of-the-year list, we look back at the best TV performances, unique episodes and memorable moments to celebrate the best of 2013.
This year in television saw the end of long-running shows like 30 Rock, The Office, Breaking Bad and Dexter, while welcoming striking newcomers like Masters of Sex and Orange Is the New Black. With several impressive performances, thrilling episodes and tear-jerking moments, it was a year to remember. We've rounded up favorites from 2013.
RECOMMENDED: Full list of the best of 2013