Game of Thrones | Television review
HBO classes up the fantasy-epic genre.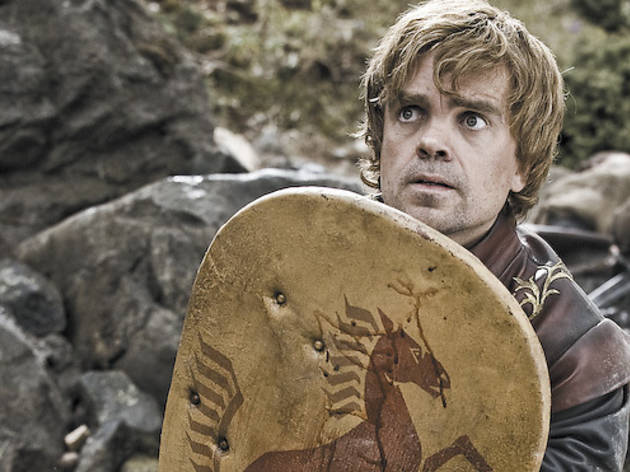 Adapted from George R.R. Martin's A Song of Ice and Fire novels, Game of Thronestakes place in a mystical realm known as Westeros where seasons last for years. As a decade-long summer comes to an end, the Seven Kingdoms prepare for a winter that may last even longer and could bring with it threats from mystical creatures who live beyond a vast wall of ice on the northern border. Despite these impending dangers, the noble families of Westeros seem much more concerned with petty power struggles over the throne.
Martin's mythology, brought to the screen by series creators David Benioff and D.B. Weiss, is dense; for viewers who haven't read the books, keeping track of the gargantuan cast (which features a whopping 26 regulars) may require a bit of note-taking at the outset. The early episodes can seem a bit overwhelming, but as the characters are given the chance to define themselves, the series begins to flow with greater ease. Dinklage, in particular, is a standout as the infamous dwarf brother of the Queen of Westeros.
Like some of HBO's most revered series, Game of Thrones is unforgiving, challenging the audience to slog through a lot of introduction and table-setting before it picks up some narrative momentum. After the hot mess that is Starz's new series Camelot, it's nice to see the granddaddy of cable programming class up the bloody, sexy fantasy epic.