Interview: Community Cast & Producers
We sit down with the cast and producers of the cult NBC comedy to discuss their third season.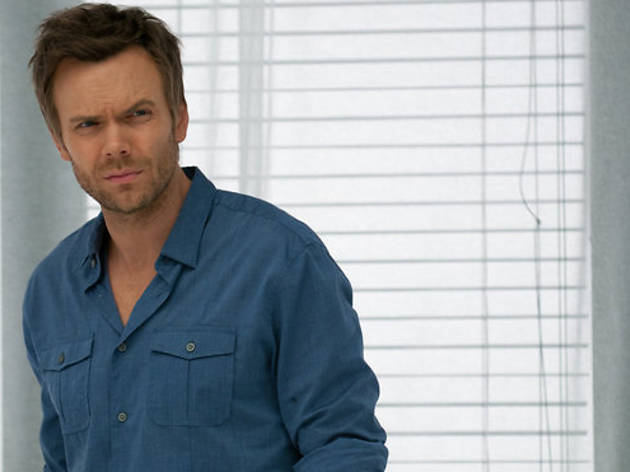 1/10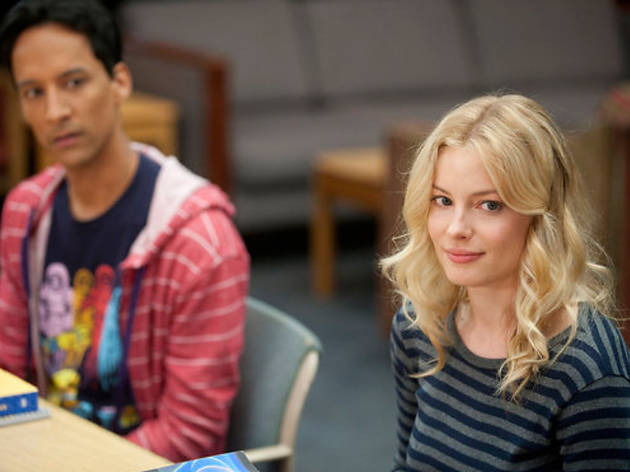 2/10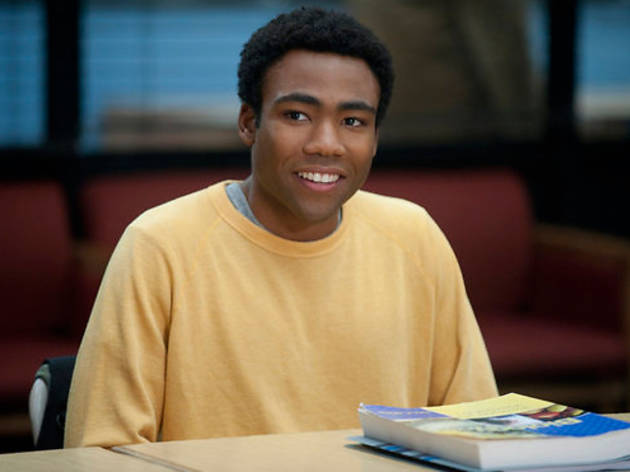 3/10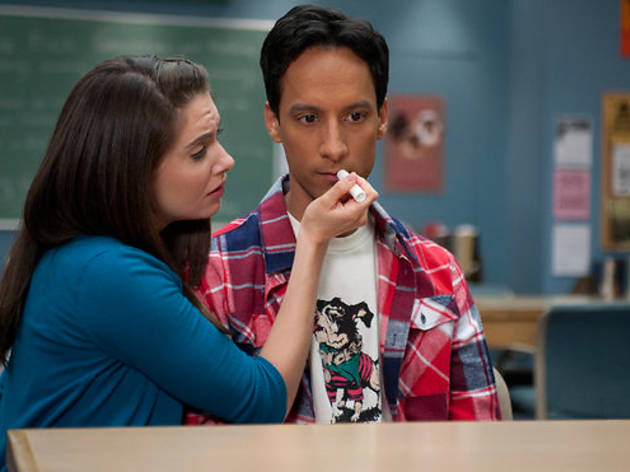 4/10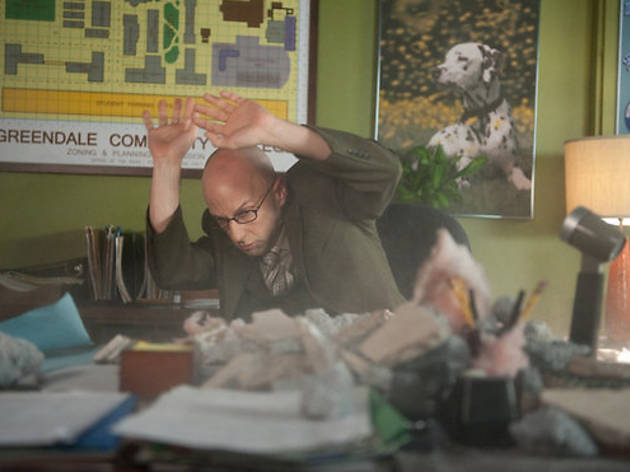 5/10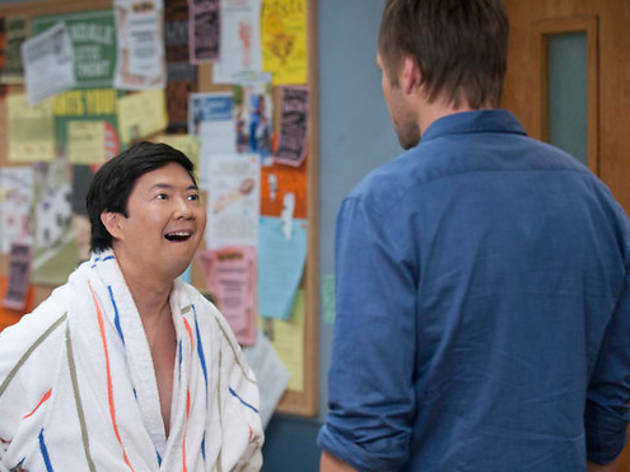 6/10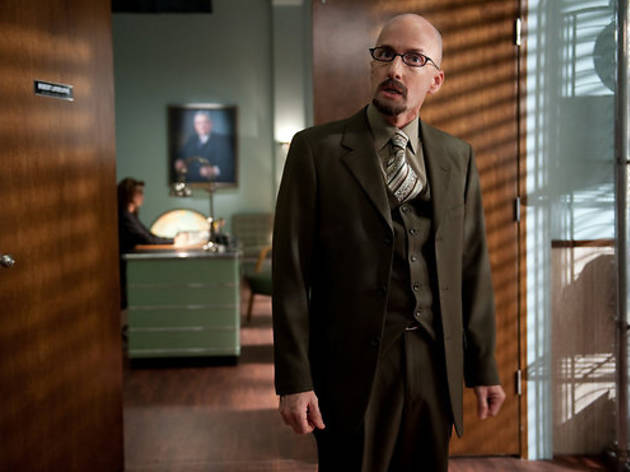 7/10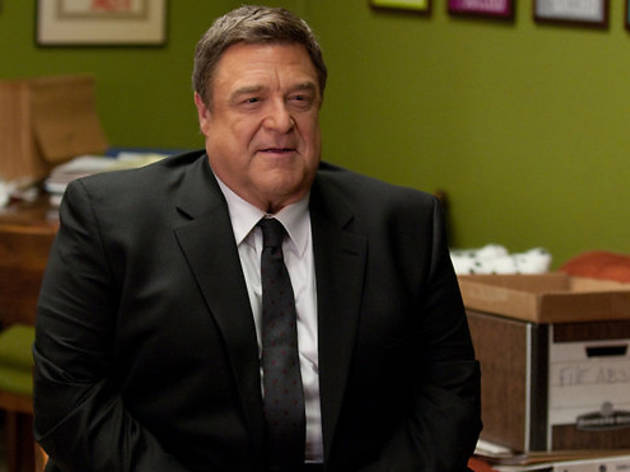 8/10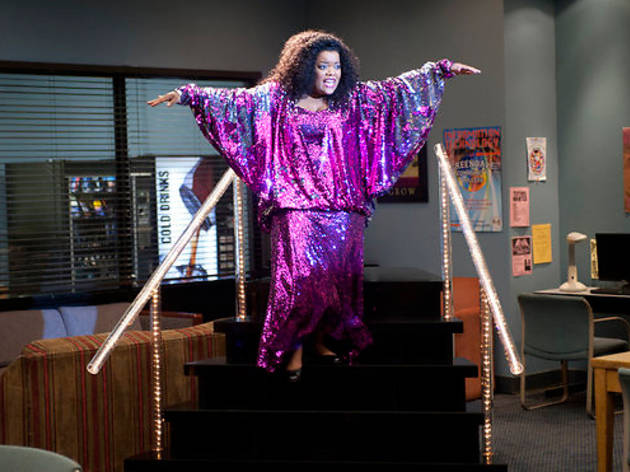 9/10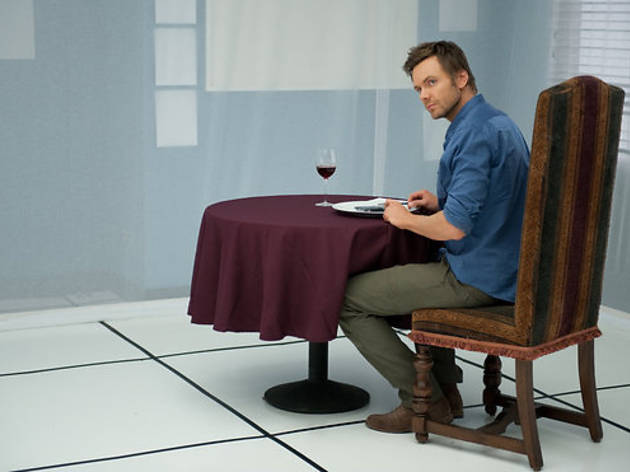 10/10
After an impressive second season, Community returns this week with some big guest stars including The Wire's Michael Kenneth Williams and John Goodman. We sat down with the cast and producers when they visited San Diego Comic-Con in July to talk about what to expect from the show going forward.
In season two, you tried to widen the scope of the show by bringing stories off campus. Do you have any similar plans to broaden the show in season three?
Dan Harmon: I want to intensify the show. If the show's too weird for certain people and that's why it's hard to gain an audience, you have two choices: You can add water and reduce the flavor and try to make it more appealing to more people—which I don't believe works—or you can add something to it that makes it more appealing to more people. I think it has something to do with believing the characters are real and being able to look at the whole season as a story, as well. To feel their growth, feel their decisions, feel like they matter. I summarize that as saying, "Intensity." So, their teacher's gonna be Omar from The Wire. Which is me sort of saying, "I want the ghost of The Wire to come through our show a little bit."
Is the stunt casting and getting big names on the show, part of trying to increase your audience?
DH: I always need it to be a character that is supposed to have an impact on the universe, so that it doesn't feel like stunt casting in a meta sense. For instance, Michael K. Williams: that's supposed to feel exactly what it's going to feel like. The guy from The Wire is now on Community. That's the story of that character. He's going to be a more intense guy than they're used to dealing with.
Last year you added Ken to the core cast and this year Jim Rash is joining. Do you find it hard to give everyone a story in each episode?
DH: It's incredibly difficult. This show's biggest challenge is the amount of talent.
Chevy Chase: Everybody's so good. Any day now they're going to get as good as me.
DH: We were talking about how much time we get, 20 minutes and 14 seconds now is the amount of time we get. They keep whittling it down. So that's why sometimes we just focus on a character and the other ones fall in the background.
CC: I would concentrate more on me.
DH: Okay. We'll do a couple.
Are you guys excited to have Jim Rash joining the core cast this season?
Yvette Nicole Brown: We've been hoping for him to be a series regular since the first season, so we're all really excited because he works as hard as we do. He's brilliant.
Joel McHale: They've been demanding this. They've been wanting this.
YNB: But you always were a part of our stories, anyway.
Jim Rash: I think you need that authority figure to set up a lot of the "here's what's happening," especially in the first season when didn't want anyone leaving campus.
JM: Jim came on as a guest star but he became a full part.
YNB: By the sheer will of his talent.
Jim Rash: I just showed up a lot.
Jim, will you have storylines in an episode focused on you?
YNB: Oh, yeah. It's coming.
JM: It's got to.
Jim Rash: I think the first one back, puts a lot of things in motion for the season. There's a new move towards making this school run efficiently.
Ken, we've heard that your character is going to be more of an authority figure this year.
Ken Jeong: I think it's a great blend of Chang from both seasons. Chang's in a position of authority season one and then he's this lowly student in season two. I really love both aspects of it so much, equally. So, it's just great to see what he comes up with. I think it's genius.
Ken, what does it mean to you to have had a smaller part in the first season and now be part of the main cast?
KJ: All I've ever wanted to do was be on a show like this. There is no such thing as a small part on Community. Look at Magnitude. Look at Star-Burns.
Danny Pudi: Look at Leonard.
KJ: Everyone's got a following. The characters are so richly drawn. And you got Fat Neil. The D&D was kind of my favorite episode because of Charley [Koontz]. He was in maybe only one or two episodes previous to that and he had a pivotal role and knocked it out of the park. That's what I love about this show. The amount of detail you give to peripheral characters like me and recurrings and guest stars; you don't get it anywhere else. When you're working on stuff you're a fan of, it's just the best thing in the world.
The world of Greendale continues to grow. Several minor characters have returned and it make it feel like a real place. Are there plans for expanding further this year?
DH: Obviously, that's a Simpsons-inspired thing. I think a lot of writers in my generation, we learned comedy from The Simpsons. One of the things I learned was watching Springfield grow into a city. I don't want to force it. I don't think they did. But I want that to be the case. I want more characters and I want the ones that are already there to slowly take on identities.
Jim Rash: It's pretty amazing how Dan and everyone has brought in so many extra players.
When you started the show, did you think it would get as big as it's gotten?
Gillian Jacobs: I thought that it was the only pilot that I had worked on that got better as we shot it, as opposed to becoming worse and worse and worse. You have to deal with so many notes from the studio and the network and the producers. And it's really hard for a show to retain its voice, but Dan was able to actually improve the show with the notes, instead of diluting what was so special about. That was my first hint that this could be something good.
Russ Krasnoff: My two cents is, I think when you have characters as well developed and actors that can inhabit them and make them grow, then yes, you're going to go for awhile.
Do you get a lot of questions about what the next parody is going to be. It seems like the show has come to be known for that, even though it's only a few episodes.
Donald Glover: It's interesting because I think the network and the show like more non-parody episodes because they're expensive but I think we want to do those, too. My favorite episode from last year was Troy turning 21. It was darker and interesting. You don't see that in sitcoms. I just thought there were parts that were really sad. There's that moment where we make fun of Shirley and neither side is really wrong and that's a moment that happens in real life. I felt super connected to that moment. I think all the best art works on a bunch of levels.
GJ: I think those get written about the most because it's easy to write about them and they're kind of flashy. It's fun to talk about us dressing up as characters from Pulp Fiction or whatever. But I think the thing that our show has always demanded of itself is that even in those episodes, there be story, that it be relevant to the characters, that it move the show forward and not purely be a spoof or a parody. As Russ said, I think the characters are well-defined and that you can just throw us in a room and have us talk to each other and have a great episode. And the writing's funny enough that we don't need to rely on big set pieces.
Joe Russo: Heading into this season, we thought really hard about season two and what we did. You only have 20 minutes to tell a story in a single-camera, half-hour network show and when you put a concept into the episode, sometimes the concept occupies a lot of page space, so you have to use other episodes to dig deeper into the characters. We do make sure, it's a maxim on the show that we have to tell a story in the parody episode. Otherwise, there's no value. If you're not addressing the characters, than all you're doing is a spoof. Then we're a sketch show, instead of a television show. So, heading into season three I think it's really important that we respond to the scope of season two by really digging deeper into the characters and spending a lot more time this season telling stories about these people. Then, we'll probably have some benchmarks of parody episodes throughout the year. It won't be the same volume as season two was, just because, in the arc and life of the show it morphs as you go.
How did you feel about the Emmy nominations this year?
CC: Delighted!
DH: It's just good to see Glee get some recognition. They deserve it. They've been working hard.
CC: You know, I turned it on a couple of times, I didn't see one person sing ever. And I didn't laugh, either.
DH: I couldn't agree more. I don't understand. I like to think that that was our slot in the nominations. If they had met with an untimely accident this year that we would have been nominated. Nothing fuels me like my rage and my bitterness and my loneliness, my martyrdom. I really want Danny and Joel and the others to get recognition because they work so goddamn hard. They have to work with Chevy.
Does that lack of recognition drive you to work harder?
DH: Yeah. I became a writer to make people like me. And I became a TV writer to make my parents like me. And the more they don't like me, the harder I'm gonna try. I know that know that they know that, they will keep not liking me. We can do it forever. I'll do it forever.
NBC has shown a lot of faith in the show, they keep bringing it back. That confidence from the network must give you a boost.
DH: Absolutely. We couldn't have lived this long without a network that's in the business of believing in things, which NBC is. And [NBC Entertainment Chairman Bob] Greenblatt coming in could've gone either way. I worked with him on Heat Vision and Jack, a pilot that's famous for its fringe-ness. He wants to run a network and he wants the network to rise back to its Camelot status and I want that, too. He is a smart guy with a sense of humor. I think we can make this work. I think he can be our savior and not the last chapter. I feel something more than faith, I feel like Greenblatt might want to help us out a little bit. I think maybe there's a little charity in there. Faith and charity.
Season three of Community premieres Thursday 7pm on NBC.