Mind Games: TV review
While it can feel a little manipulative, this procedural has its charms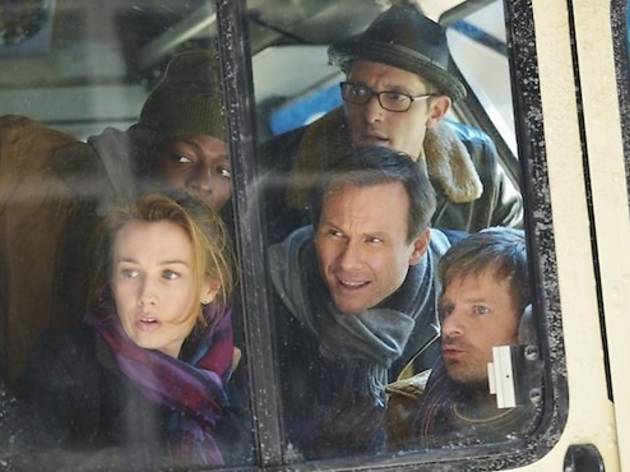 1/8
Photograph: Matt Dinerstein
Wynn Everett, Cedric Sanders, Gregory Marcel, Christian Slater and Steve Zahn in Mind Games
2/8
Photograph: Matt Dinerstein
Wynn Everett, Cedric Sanders and Steve Zahn in Mind Games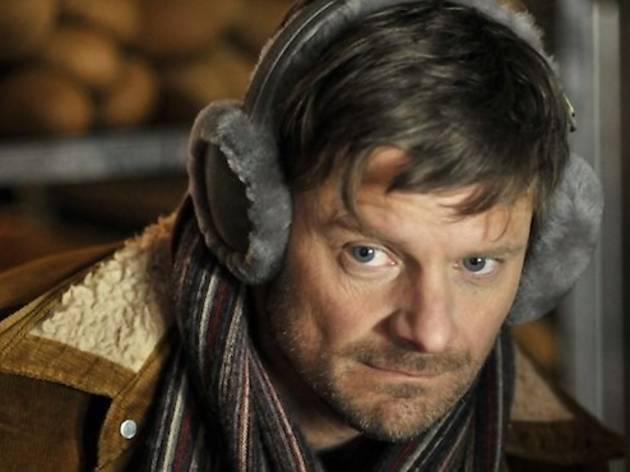 3/8
Photograph: Matt Dinerstein
Steve Zahn in Mind Games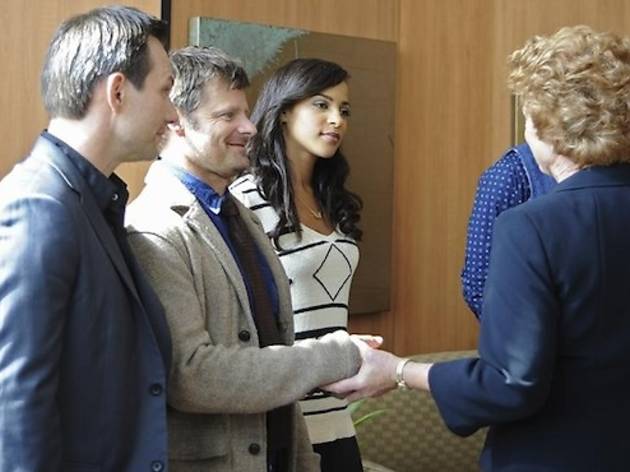 4/8
Photograph: Jean Whiteside
Christian Slater, Steve Zahn, Megalyn Echikunwoke in Mind Games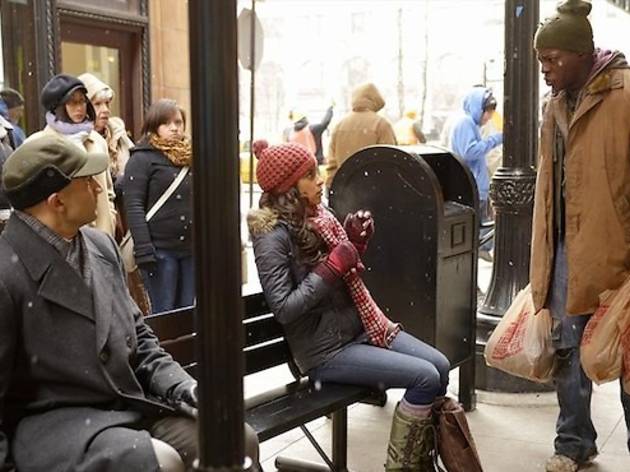 5/8
Photograph: Matt Dinerstein
Megalyn Echikunwoke and Cedric Sanders in Mind Games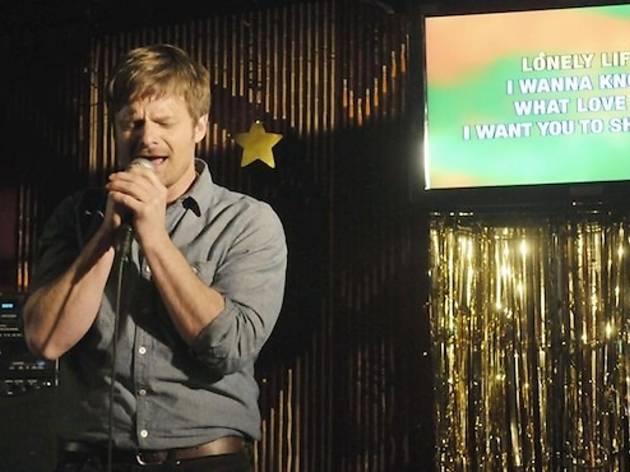 6/8
Photograph: Matt Dinerstein
Steve Zahn in Mind Games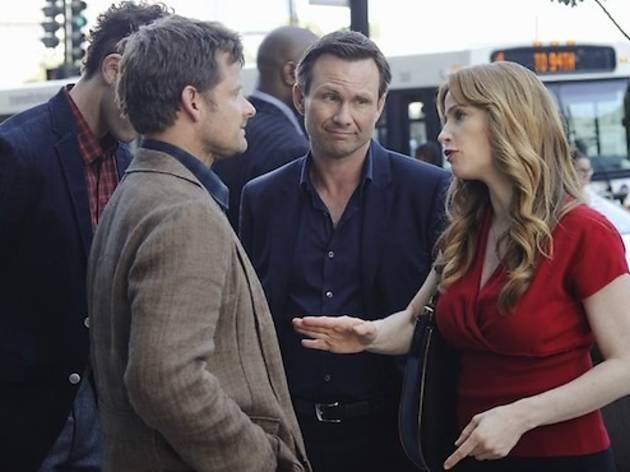 7/8
Photograph: Jean Whiteside
Steve Zahn, Christian Slater and Jaime Ray Newman in Mind Games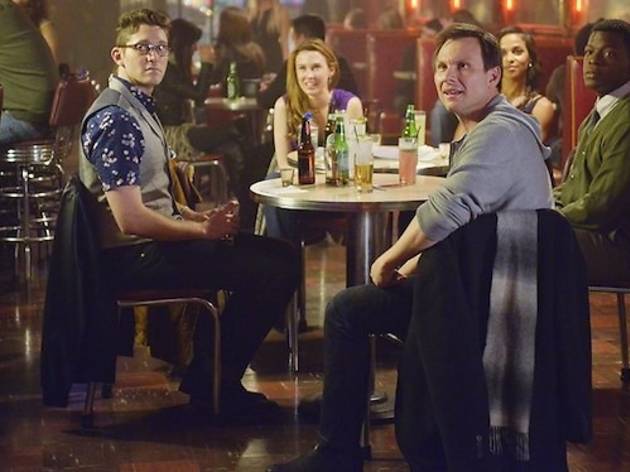 8/8
Photograph: Matt Dinerstein
Gregory Marcel, Wynn Everett, Megalyn Echikunwoke, Cedric Sanders and Christian Slater in Mind Games
Premieres Tuesday, February 25 at 9pm on ABC.
Creator Kyle Killen may be one of the most unique voices in network television—which is perhaps also why his shows have never lived longer than a season. In moving from Lone Star to Awake and now Mind Games, Killen has gradually evolved his distinct style to better fit the needs of a standard procedural drama. His latest effort offers a unique case-of-the-week structure. While it may not match the ambition of previous outings, it could turn out to be the most popular show he's put forth so far.
RECOMMENDED: Winter TV premieres
Mind Games focuses on the latest business venture from Ross Edwards (Christian Slater), who recently spent two years in jail for securities fraud. A con artist with a heart of gold, Ross's next big idea involves tapping into his brother Clark's (Steve Zahn) vast knowledge of human behavior to offer a unique service to clients: They will manipulate people into changing their minds without them ever knowing. It's an abstract concept, making it difficult to pitch to investors (and, likewise, to potential viewers of the show), but, as an example, the opening "case" finds the Edwards brothers and their rag-tag group of employees attempting to influence a claims adjuster at a notoriously tough health insurance company to approve an experimental surgical procedure for a boy with chronic heart problems. Clark exuberantly likens the process to Jedi mind tricks and while it can occasionally lean heavily on psych-babble, it can be entertaining to watch unfold.
While the show takes a procedural format, with new clients each weeks seeking the Edwards' help in changing someone's mind, the family drama between Ross and Clark is where the series's real interests lie. While Clark is a genius when it comes to human behavior, he has a hard time managing his own, given that he's bipolar and refuses to take medication for fear that it will keep him from functioning at a high level. When we first meet him, Clark is reeling from losing his job as a professor due to an affair with a student who he's hopelessly hung up on. While Ross wants to be there for his brother, he's disturbed to find that, while he was in prison, Clark has been relying on Ross's ex-wife Claire (Wynn Everett) to keep him level, who just happens to be the person that's responsible for getting him arrested.
Zahn is the beating heart of Mind Games, often fueling the more emotional aspects of the zany drama, while also bearing the heavy burden of making Clark's manic bouts of behaviorism-based exposition sound interesting. Slater takes a more subdued role, as Ross is often there to be the level head to Clark's wild enthusiasm, but he also has an ongoing plot thread that promises more heavy lifting in the future.
At its best, Mind Games is a frothy and fun procedural, though it has a tendency to get overly schmaltzy when the characters become emotionally attached to their clients—and the underlying political issues of their cases may leave some viewers feeling like they're the ones being manipulated. But with a promising premise, strong performances and interesting characters, Mind Games has a lot to offer and it may be Killen's most crowd-pleasing series to date.