Murder in the First: TV review
Aimless and uneventful, TNT's latest crime drama doesn't live up to co-creator Steven Bochco's resume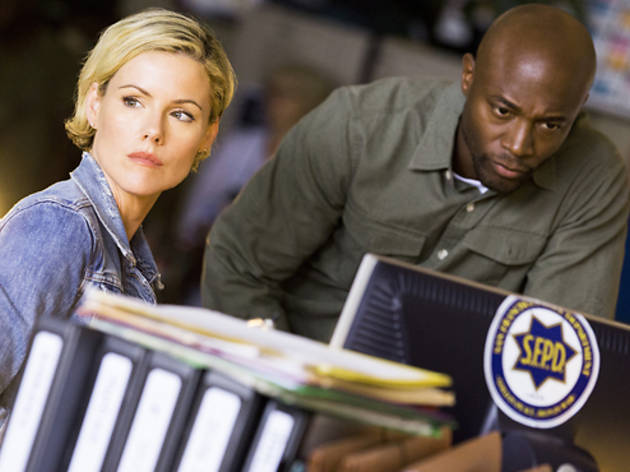 1/9
Photograph: Trae Patton
Kathleen Robertson as Hildy Mulligan and Taye Diggs as Terry English in Murder in the First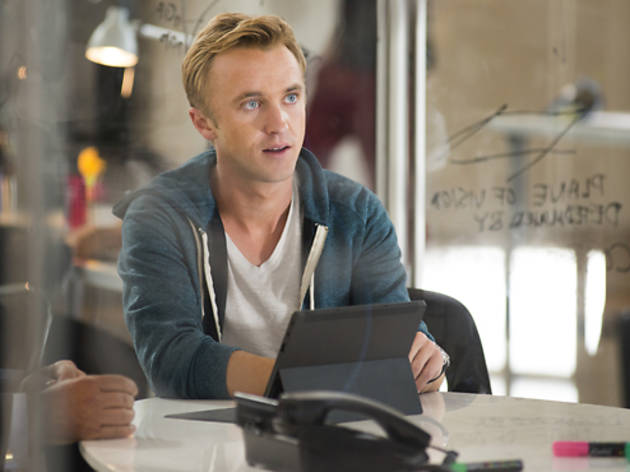 2/9
Photograph: Eddy Chen
Tom Felton as Erich Blunt in Murder in the First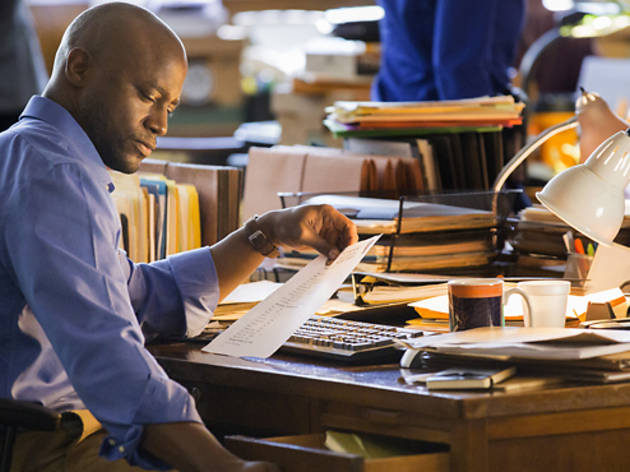 3/9
Photograph: Trae Patton
Taye Diggs as Terry English in Murder in the First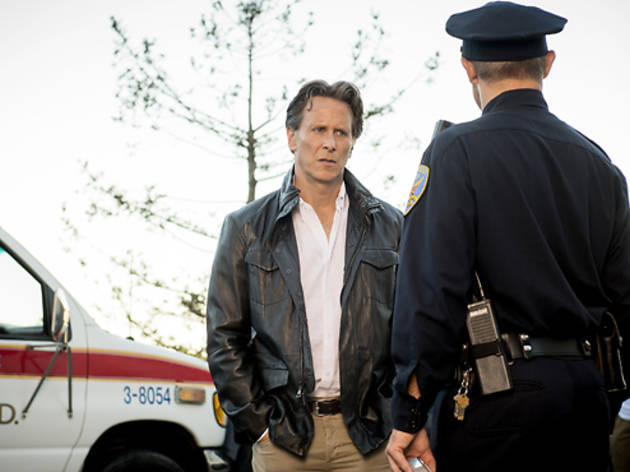 4/9
Steven Weber as Bill Wilkerson in Murder in the First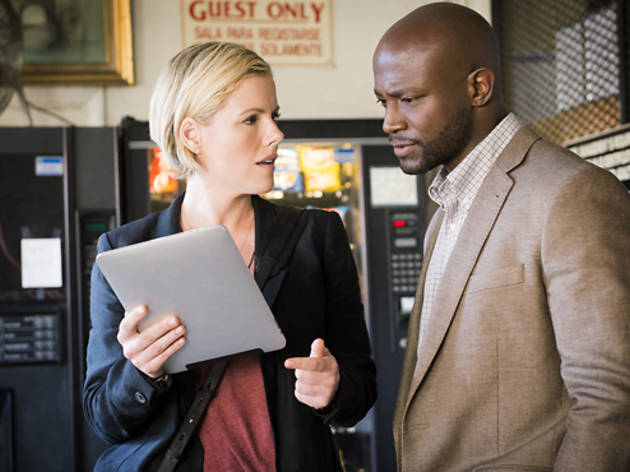 5/9
Photograph: Eddy Chen
Kathleen Robertson as Hildy Mulligan and Taye Diggs as Terry English in Murder in the First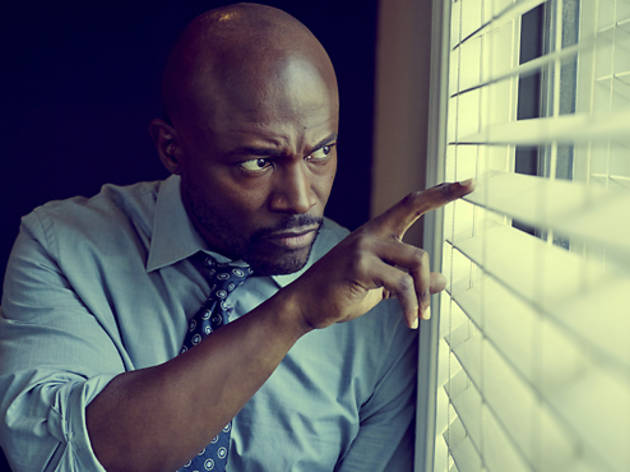 6/9
Taye Diggs as Terry English in Murder in the First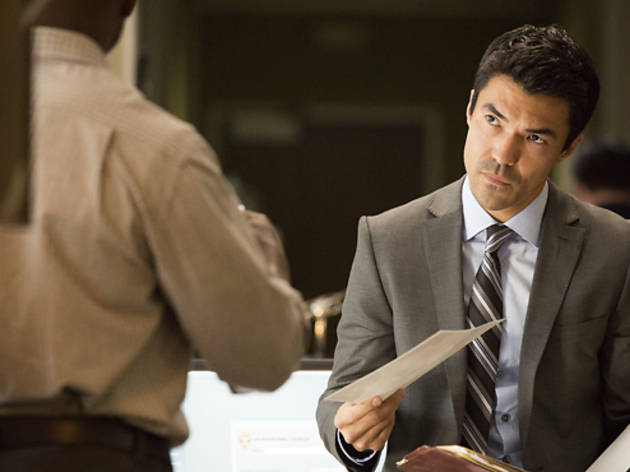 7/9
Photograph: Trae Patton
Ian Anthony Dale as Jim Koto in Murder in the First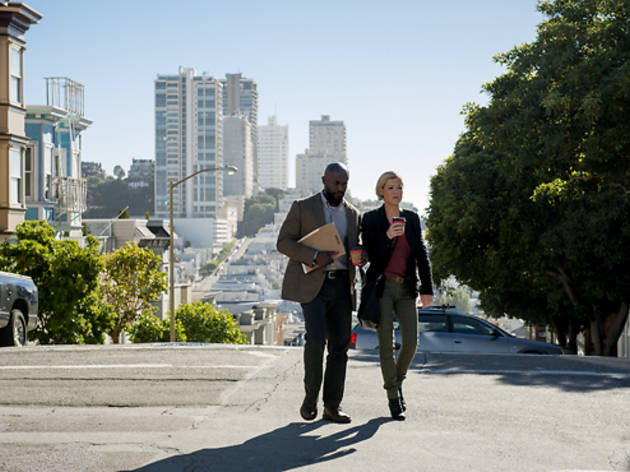 8/9
Taye Diggs as Terry English and Kathleen Robertson as Hildy Mulligan in Murder in the First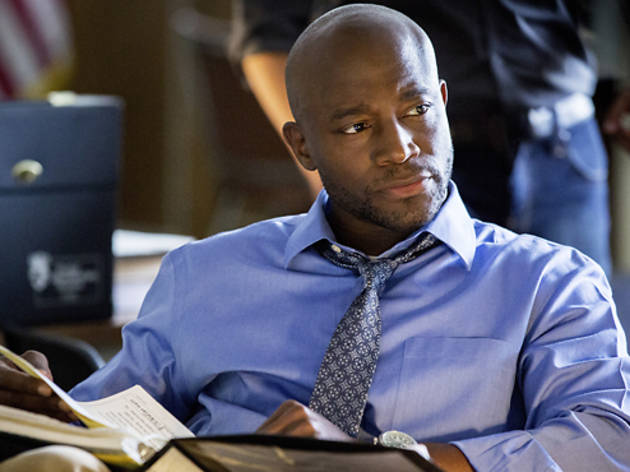 9/9
Photograph: Trae Patton
Taye Diggs as Terry English in Murder in the First
Premieres Monday, June 9 at 9pm on TNT.
When it comes to police dramas, there are few creators who've made their name like Steven Bochco. With shows like Hill Street Blues and NYPD Blue on his resume, the man has played a huge part in defining the genre, so it's unfortunate the latest series to feature his credit is so blandly uninspired.
RECOMMENDED: Spring TV premieres
In the San Francisco Police Department, two homicide detectives balance their complicated personal lives with their case load. Terry English (Taye Diggs) is struggling to accept his wife's fatal cancer diagnosis while his partner Hildy Mulligan (Kathleen Robertson) is trying to find time to date while also raising her young daughter (Mimi Kirkland). The murder of a junkie unexpectedly leads English and Mulligan to the door of tech genius Erich Blunt (Tom Felton) whose incomprehensibly named company is on the verge of launching a game-changing product that's made him the target of lawsuits and blackmailing schemes. The case seems simple enough but when another person with ties to Blunt winds up dead, the detectives begin to wonder if something more sinister is going on with the young entrepreneur.
The season-long crime investigation dramas like The Killing tend to focus on the victims and the detectives' personal investments in finding justice for them. Murder in the First, however, seems far more interested in its potential suspect. This would be fine if Felton's Blunt was some brand of deliciously entertaining villain or wrongly accused eccentric underdog. He's really just a bargain-basement version of Mark Zuckerberg, the kind you'd find on a forgettable episode of Law & Order. What's worse, in trying to sell the mystery behind whether or not he's actually a killer, the show presents him as completely inconsistent character with inexplicable mood swings that rocket him between quiet, misunderstood prodigy to rage-fueled power-monger. Poor Felton tries to keep up, but he's no match for the groan-inducing dialogue that has him spouting lines like, "I love this city. It's like a diamond, so many facets."
With so much attention paid to the billionaire murder suspect, little energy goes into the other elements of the show. The initial crime serves as little more than an introduction to Felton's character, while the second dead body is taken from the murder procedural handbook: When in doubt, make sure the victim is a pretty, young white girl.
Beyond the initial setup of the detectives' at-home difficulties in the pilot, there's not a lot going on with the show's main characters. English's anguish over his wife's impending death is laid on thick in the opening episode, but it transitions into more of a passing phase. Similarly, Mulligan's implied difficulties with her ex-husband and her role as a single mom segue into an excuse to dress Robertson up and send her out on dates once an episode, so we can see all the ways she informs potential suitors that she's a cop. No notice is paid to the connection between the two partners, whose chemistry is so non-existent that they come off as people who just met each other.
He will always be a storied name in the industry, but in teaming with newbie Eric Lodal, Steven Bochco has created a police drama that's shockingly devoid of life, energy and creativity. It can't hold a candle to his previous work.