The Normal Heart: TV review
While it's not without flaws, Ryan Murphy's adaptation of the Tony-winning play earns your tears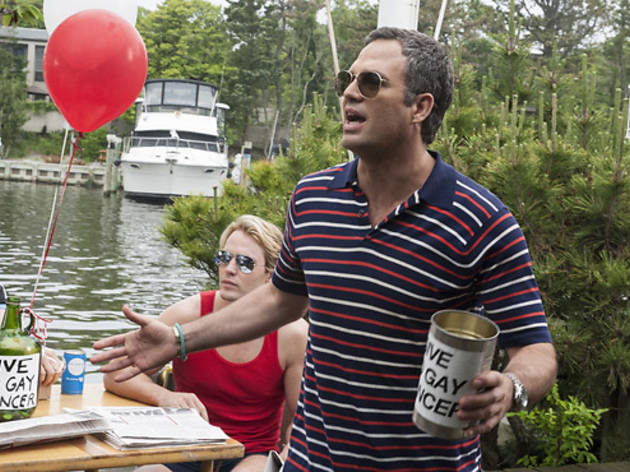 1/11
Sean Meehan as Morton, Taylor Kitsch as Bruce Niles, Mark Ruffalo as Ned Weeks in The Normal Heart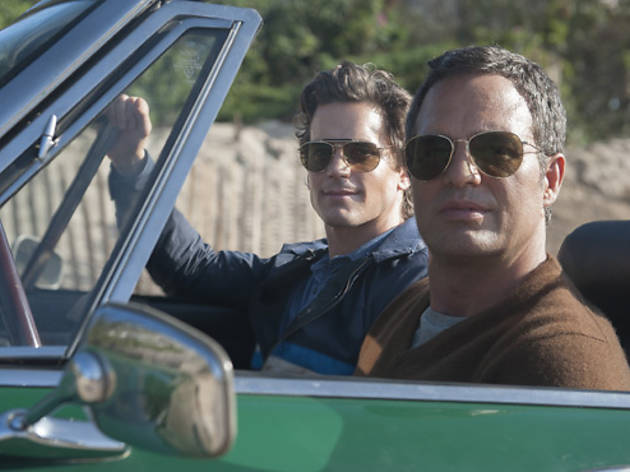 2/11
Matt Bomer as Felix Turner and Mark Ruffalo as Ned Weeks in The Normal Heart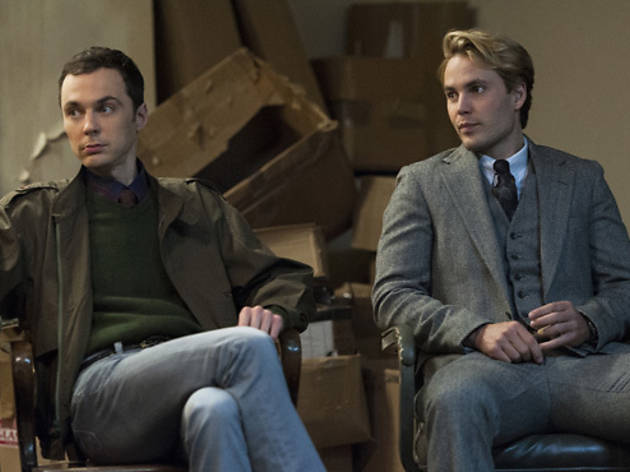 3/11
Jim Parsons as Tommy Boatwright and Taylor Kitsch as Bruce Niles in The Normal Heart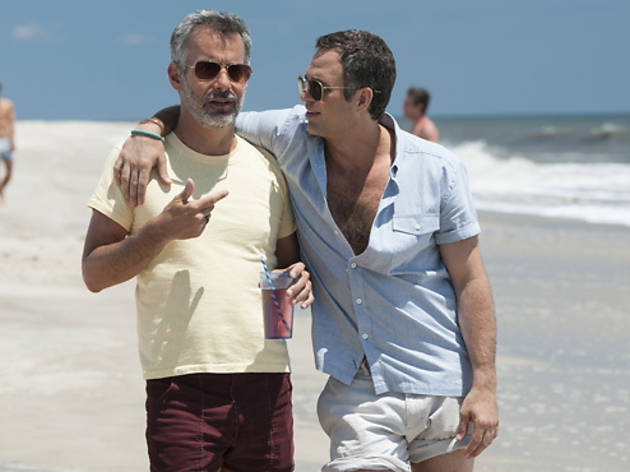 4/11
Joe Mantello as Mickey Marcus and Mark Ruffalo as Ned Weeks in The Normal Heart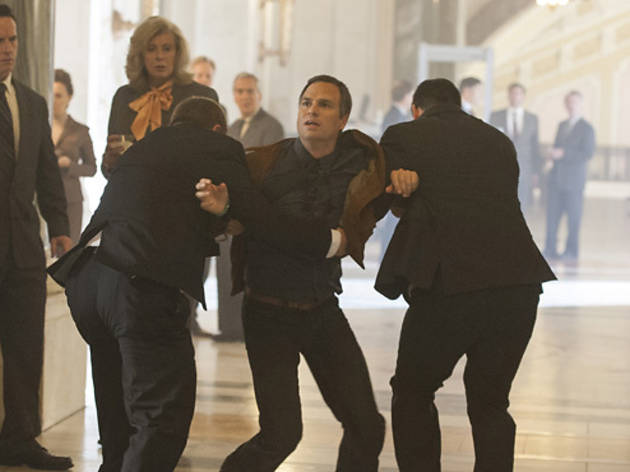 5/11
Mark Ruffalo as Ned Weeks in The Normal Heart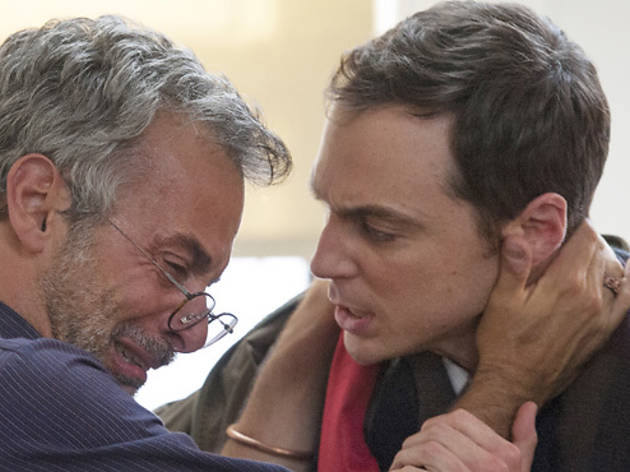 6/11
Joe Mantello as Mickey Marcus and Jim Parsons as Tommy Boatwright in The Normal Heart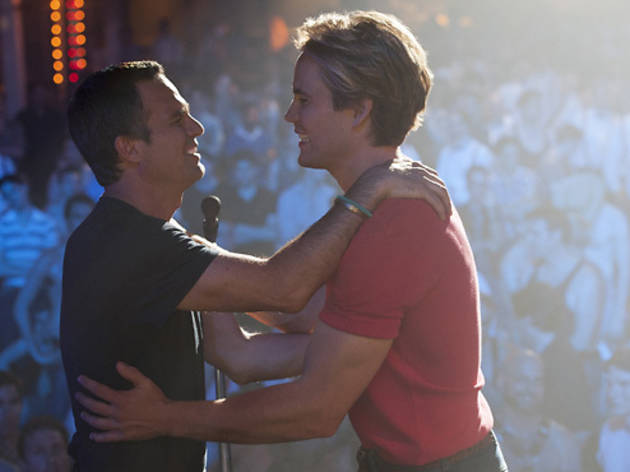 7/11
Mark Ruffalo as Ned Weeks and Taylor Kitsch as Bruce Niles in The Normal Heart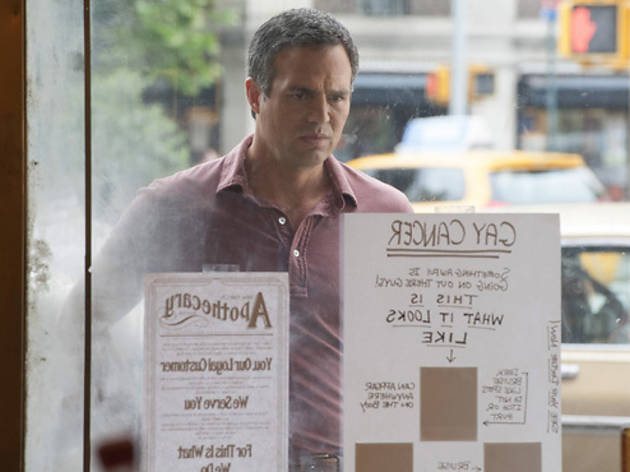 8/11
Mark Ruffalo as Ned Weeks in The Normal Heart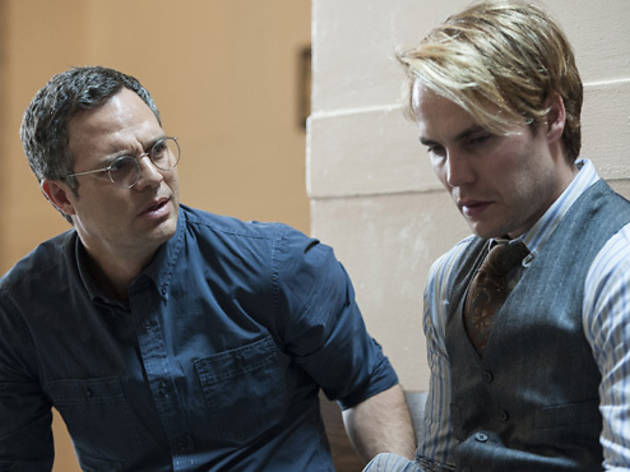 9/11
Mark Ruffalo as Ned Weeks and Taylor Kitsch as Bruce Niles in The Normal Heart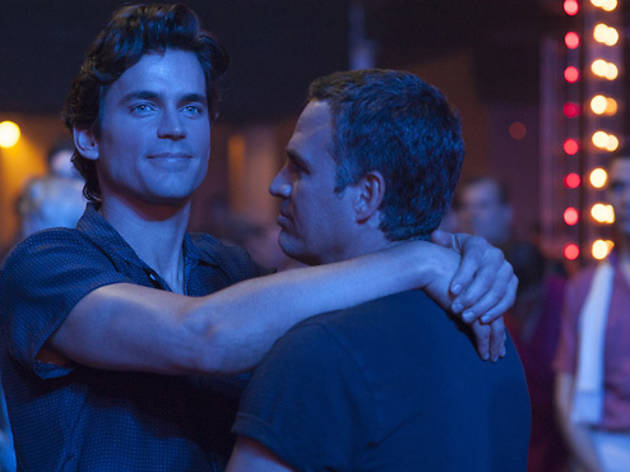 10/11
Matt Bomer as Felix Turner and Mark Ruffalo as Ned Weeks in The Normal Heart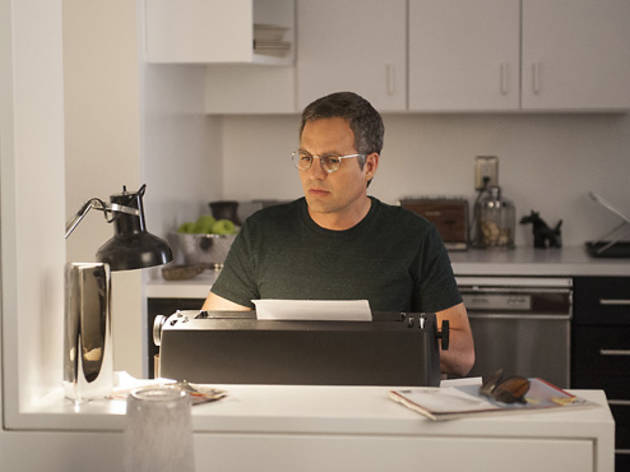 11/11
Mark Ruffalo as Ned Weeks in The Normal Heart
Premieres Sunday, May 25 at 8pm on HBO.
It's hard to imagine, but a couple of decades ago, HBO wasn't the powerhouse of original programming that it is today. But one of its early successes was the 1993 made-for-TV film And the Band Played On, an adaptation of Randy Shilts's best-selling book about doctors researching the AIDS epidemic. Presented as something of an investigative procedural, with the doctors standing in as detectives trying to track down a murderer, And the Band Played On was a fascinating, if occasionally cold indictment against the American government and business interests that allowed AIDS to ravage its way through the gay population. More than 20 years later, HBO's The Normal Heart makes up for that emotional void by presenting the brutal and heart-wrenching reality of how the slow global response to the disease impacted members of the gay community.
RECOMMENDED: Spring TV premieres
Set in the early 1980s and focusing on a group of gay friends living in New York City, The Normal Heart tells the gut-wrenching story of the human cost of the AIDS crisis. Writer and known loud-mouth Ned Weeks (Mark Ruffalo) starts the group Gay Men's Health Crisis after a friend suffers a brutal and sudden death from the growing epidemic. Ned and his friends proceed to beat the drum hard in attempt to get attention from both the gay community and the local and national governments to stem the growing fatalities. What's more, Ned has tendency to invoke the anger of his fellow soldiers, often ranting angrily to the press and theorizing that the disease is part of a grander government conspiracy to eradicate the homosexual population.
Larry Kramer's play originally premiered in 1985, when the fight for public awareness of AIDS was still raging and that fury is still evident throughout his cinematic adaptation. It's packed with angry monologues delivered by characters that are severely beaten down by endless battles with a series of impenetrable bureaucracies that fail to appreciate urgency in their cause. Some of these rants can come off a little showy and overly didactic, while others are absolute show-stoppers. Joe Mantello, who was nominated for Tony for his performance as Ned in the 2011 Broadway revival, will rip your heart out as his character Mickey Marcus loudly works through his conflicted emotions at having potentially contributed to the mounting numbers of deaths due to his years of preaching for sexual liberation amongst homosexual men.
While it would have been nice to see The Normal Heart borrow more of its cast from Broadway (in addition to Mantello, Jim Parsons reprises his role as Tommy Boatwright from the recent revival), the casting is almost unquestionably great. Ruffalo is masterful at balancing Ned's bouts of seemingly uncontrollable outrage with his achingly human desire to love and be respected for who he is. The scenes with his brother (Alfred Molina), who is unable to make peace with Ned's sexuality, and every bit of Ned's love affair New York Times writer Felix Turner (Matt Bomer) are the most exquisite parts of the film. Bomer gives a performance that's lovelyand heart-breaking, a far cry from his days on USA's White Collar.
The sore thumb here is Julia Roberts, who like Ruffalo is asked to play a character with an inability to successfully communicate any emotion other than anger. Roberts plays Dr. Emma Brookner at two levels: seething resentment and full-on, self-righteous rage, missing out the finer nuances of woman who appears for more complicated.
While it's packed with emotional outbursts delivered by skilled actors that are sure to draw in the audience, Ryan Murphy's direction of The Normal Heart leaves something to be desired. There's a sloppy and unfocused approach to the material, as if the director is of two minds about how to bring this play to the screen. At his best, Murphy allows the camera to linger on his actors as they work poignant beats from Kramer's words.
At his worst, he seems unsure of where to point the lens or resorts to odd cinematic tricks that seem to shout "MOVIES ARE DIFFERENT THAN PLAYS." There's a lack of confidence in these choices that can undermine the dramatic moments of the piece. Why, when Parson's is delivering a beautiful eulogy, does the camera want to look at everyone in the room except him? Why, when Felix reminds Ned of their first meeting in a bathhouse, is the flashback delivered in the style of a trashy old porn? When Murphy calms down and allows The Normal Heart to be true to its source material, everything flows beautifully, including buckets of tears.
While there are kinks in Murphy's adaptation, the raw power of Kramer's story cannot be diluted. It's a powerful memorial to the men that lost their lives and those they loved while fighting bring the AIDS epidemic to light.