Turn: TV review
AMC's period spy drama paints a dull picture of the American Revolution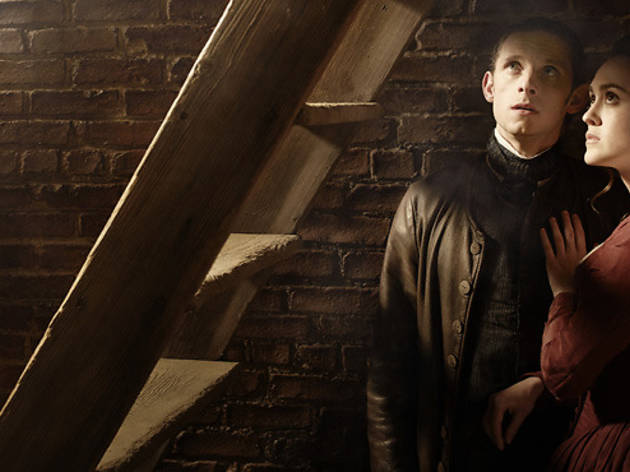 1/34
Photograph: Frank Ockenfels 3
Jamie Bell as Abe Woodhull and Heather Lind as Anna Strong in Turn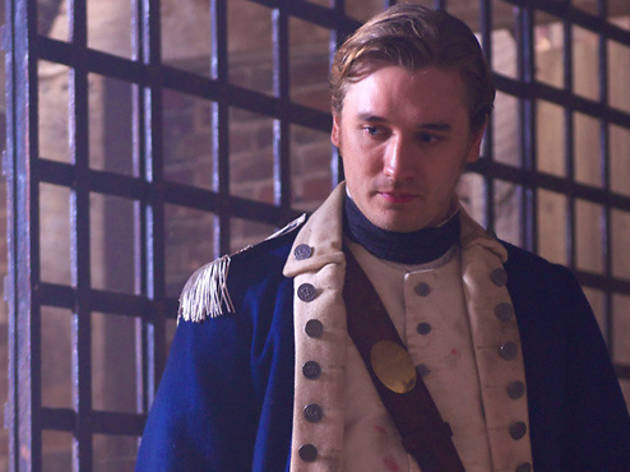 2/34
Photograph: Antony Platt
Seth Numrich as Ben Tallmadge in Turn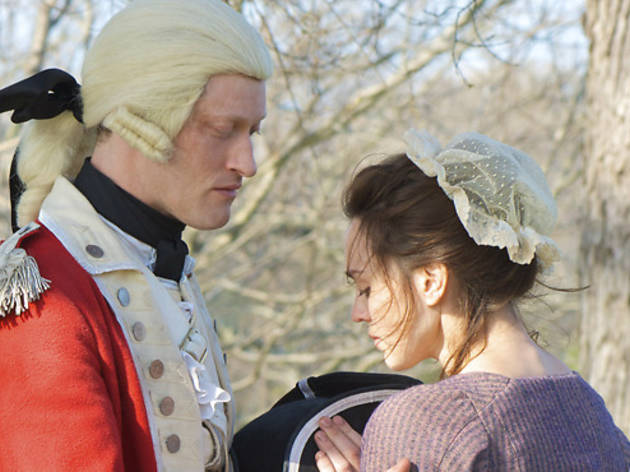 3/34
Photograph: Antony Platt
Samuel Roukin as Captain Simcoe and Heather Lind as Anna Strong in Turn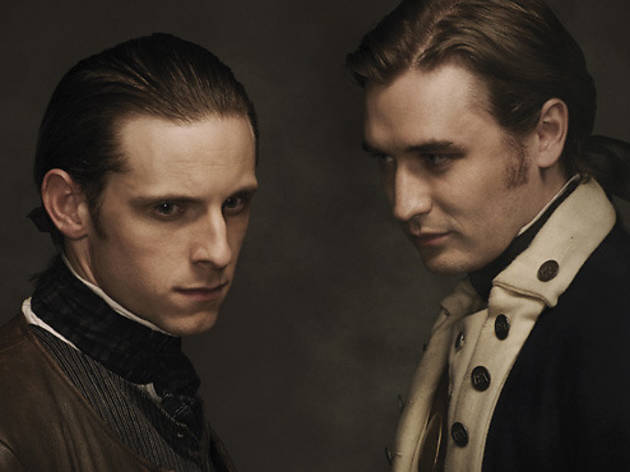 4/34
Photograph: Frank Ockenfels 3
Jamie Bell as Abe Woodhull and Seth Numrich as Ben Tallmadge in Turn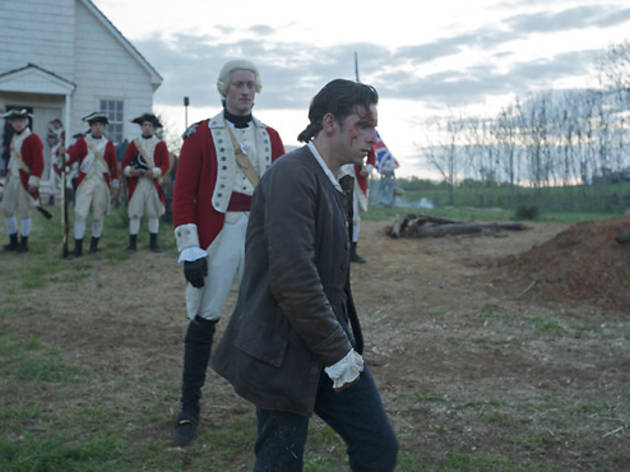 5/34
Photograph: Antony Platt
Samuel Roukin as Captain Simcoe and Jamie Bell as Abe Woodhull in Turn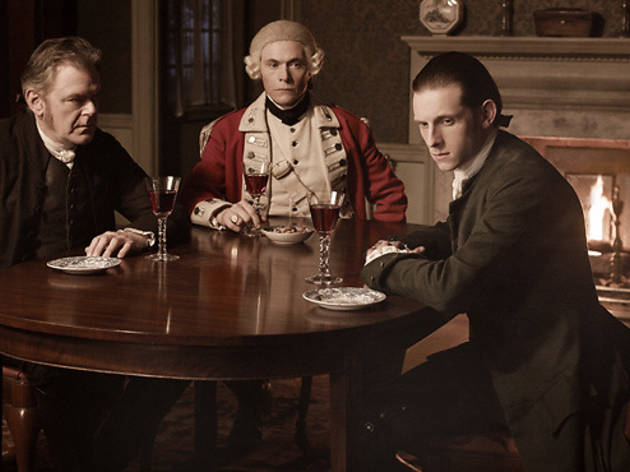 6/34
Photograph: Frank Ockenfels 3
Kevin McNally as Judge Woodhull , Burn Gorman as Major Hewlett and Jamie Bell as Abe Woodhull in Turn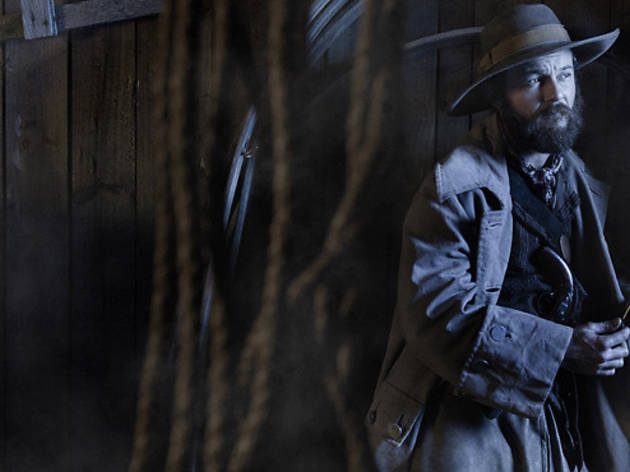 7/34
Photograph: Frank Ockenfels 3
Daniel Henshall as Caleb Brewster in Turn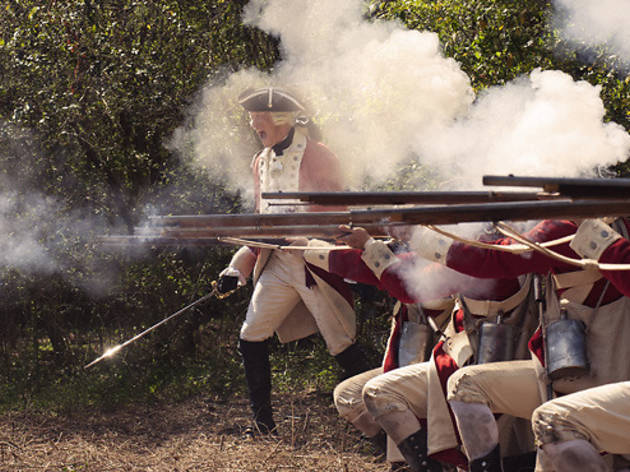 8/34
Photograph: Antony Platt
Samuel Roukin as Captain Simcoe in Turn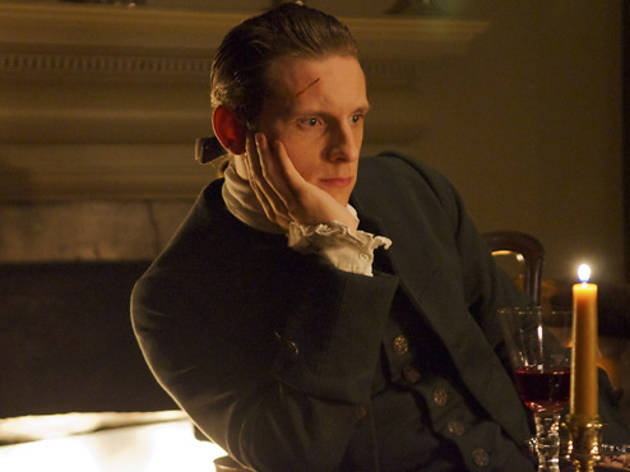 9/34
Photograph: Antony Platt
Jamie Bell as Abe Woodhull in Turn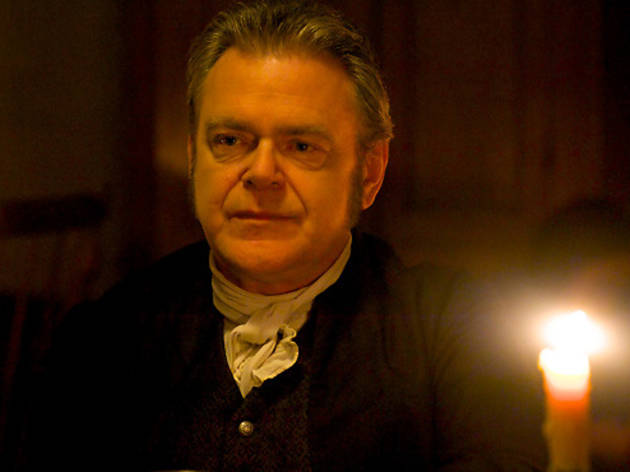 10/34
Photograph: Antony Platt
Kevin McNally as Richard Woodhull in Turn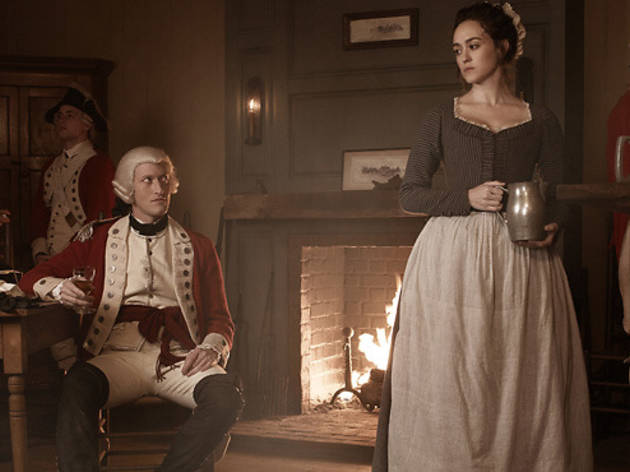 11/34
Photograph: Frank Ockenfels 3
Samuel Roukin as Captain Simcoe and Heather Lind as Anna Strong in Turn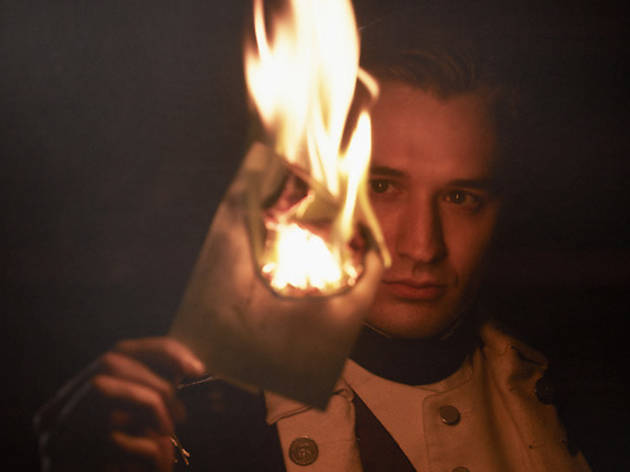 12/34
Photograph: Frank Ockenfels 3
Seth Numrich as Ben Tallmadge in Turn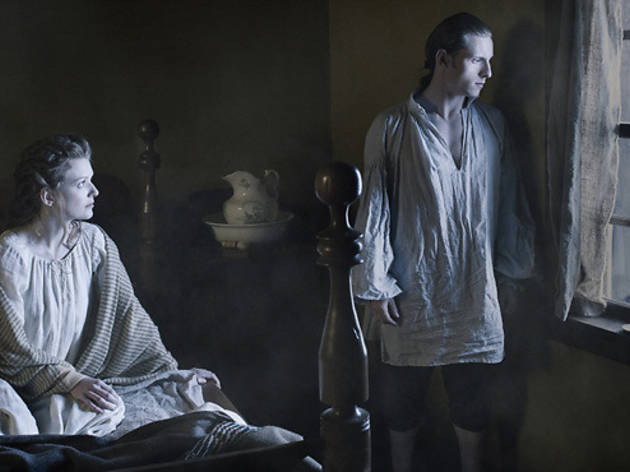 13/34
Photograph: Frank Ockenfels 3
Meegan Warner as Mary Woodhull and Jamie Bell as Abe Woodhull in Turn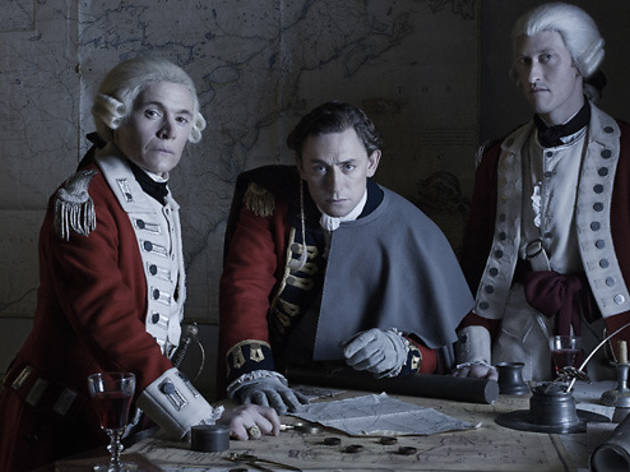 14/34
Photograph: Frank Ockenfels 3
Burn Gorman as Major Hewlett , JJ Feild as Major John Andre and Samuel Roukin as Captain Simcoe in Turn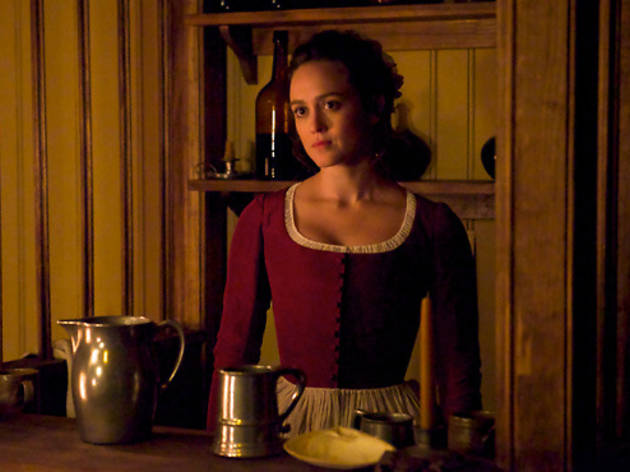 15/34
Photograph: Antony Platt
Heather Lind as Anna Strong in Turn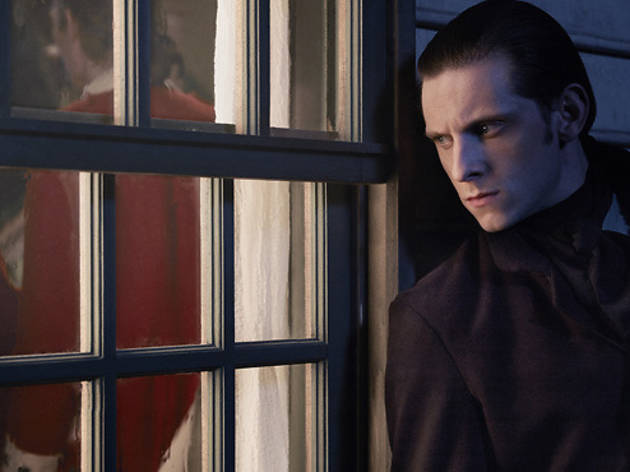 16/34
Photograph: Frank Ockenfels 3
Jamie Bell as Abe Woodhull in Turn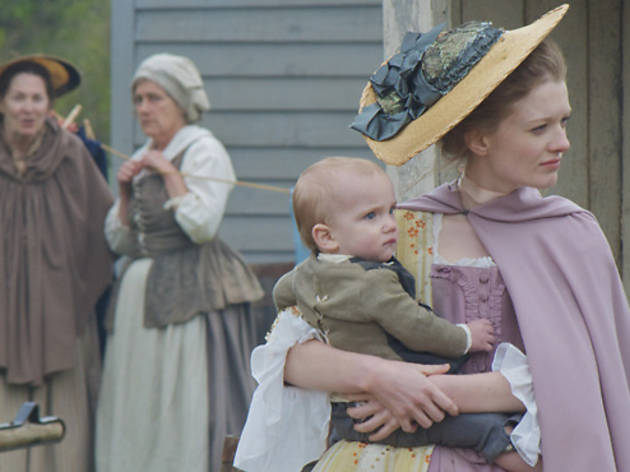 17/34
Photograph: Antony Platt
Meegan Warner as Mary Woodhull in Turn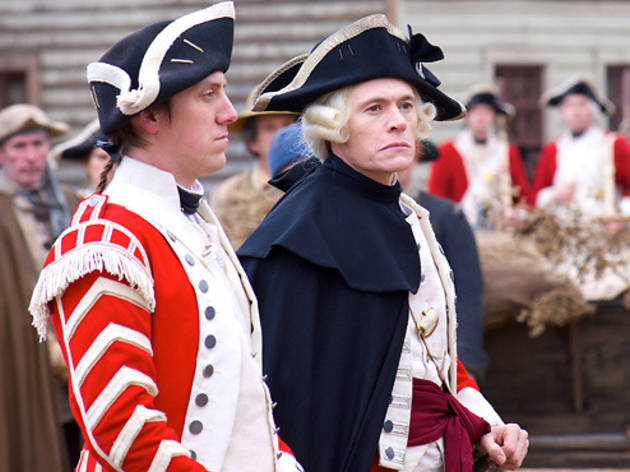 18/34
Photograph: Antony Platt
Burn Gorman as Major Hewlett in Turn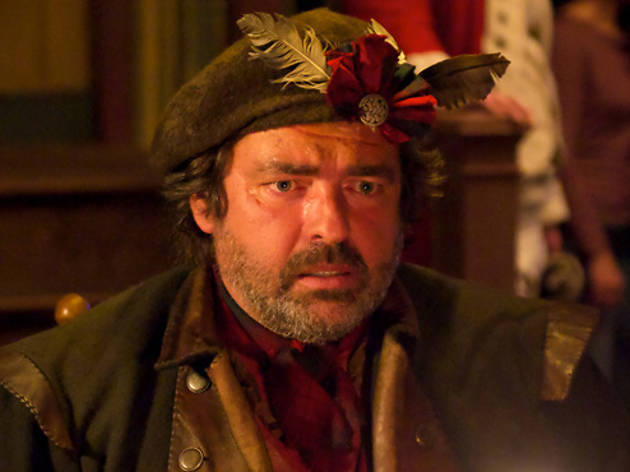 19/34
Photograph: Antony Platt
Angus MacFadyen as Robert Rogers in Turn
20/34
Photograph: Frank Ockenfels 3
Heather Lind as Anna Strong in Turn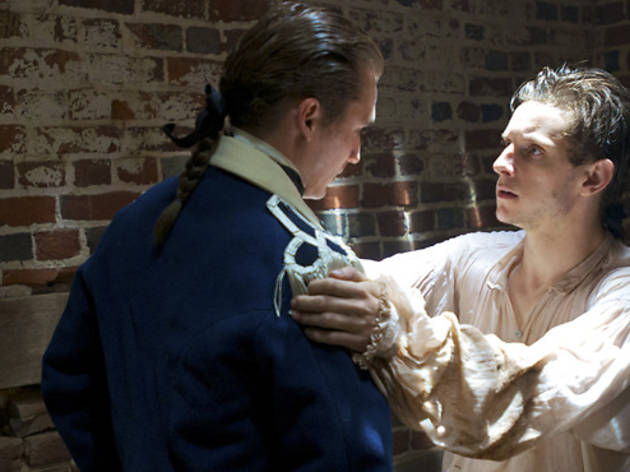 21/34
Photograph: Antony Platt
Seth Numrich as Ben Tallmadge and Jamie Bell as Abe Woodhull in Turn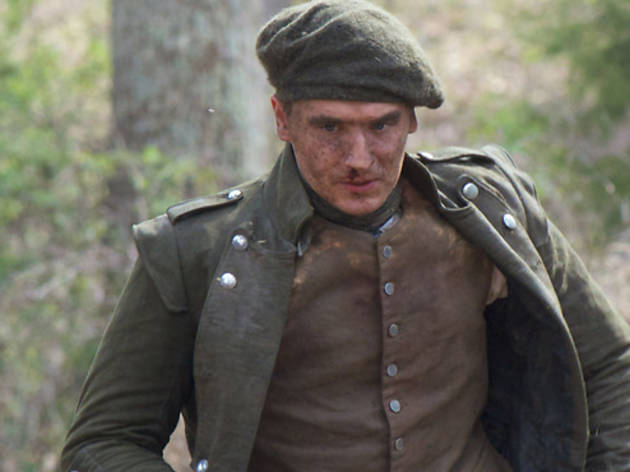 22/34
Photograph: Antony Platt
Seth Numrich as Ben Tallmadge in Turn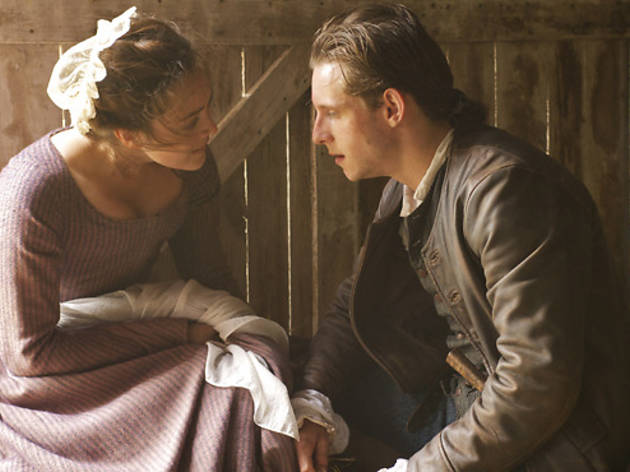 23/34
Photograph: Antony Platt
Heather Lind as Anna Strong and Jamie Bell as Abe Woodhull in Turn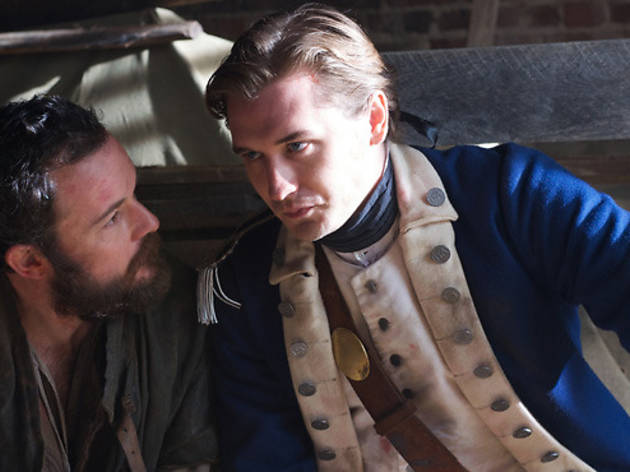 24/34
Photograph: Antony Platt
Daniel Henshall as Caleb Brewster and Seth Numrich as Ben Tallmadge in Turn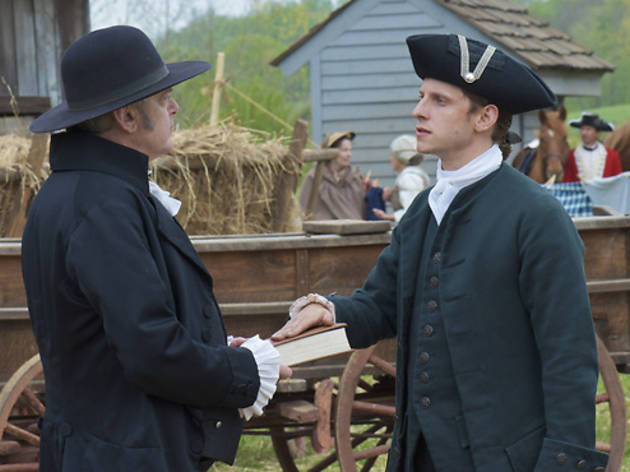 25/34
Photograph: Antony Platt
Kevin McNally as Richard Woodhull and Jamie Bell as Abe Woodhull in Turn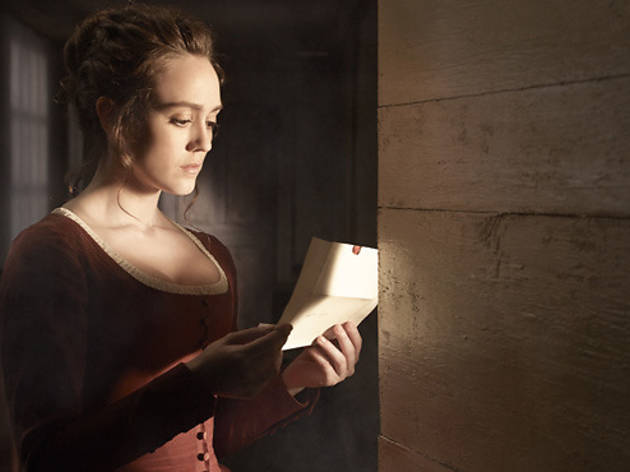 26/34
Photograph: Frank Ockenfels 3
Heather Lind as Anna Strong in Turn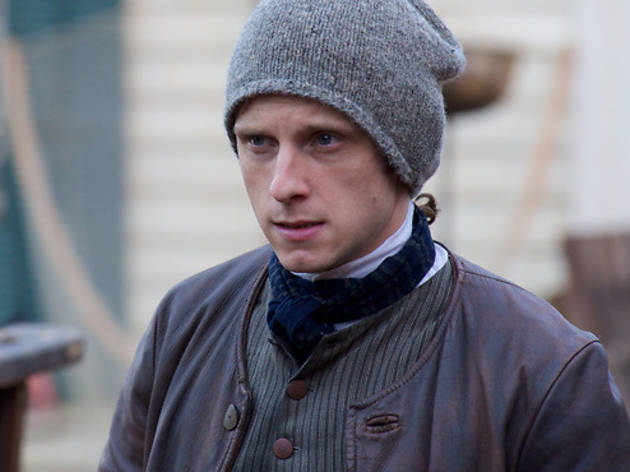 27/34
Photograph: Antony Platt
Jamie Bell as Abe Woodhull in Turn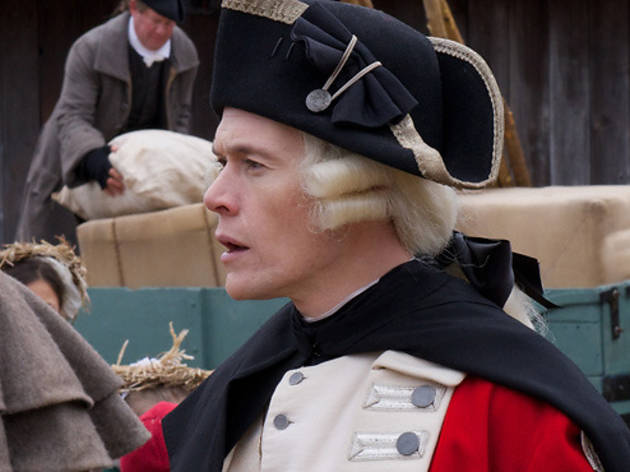 28/34
Photograph: Antony Platt
Burn Gorman as Major Hewlett in Turn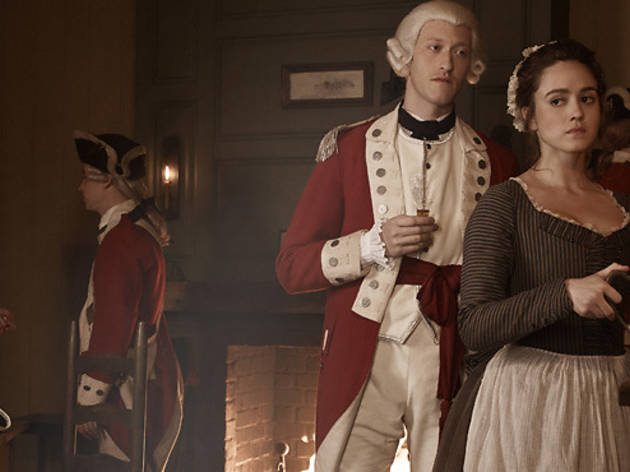 29/34
Photograph: Frank Ockenfels 3
Samuel Roukin as Captain Simcoe and Heather Lind as Anna Strong in Turn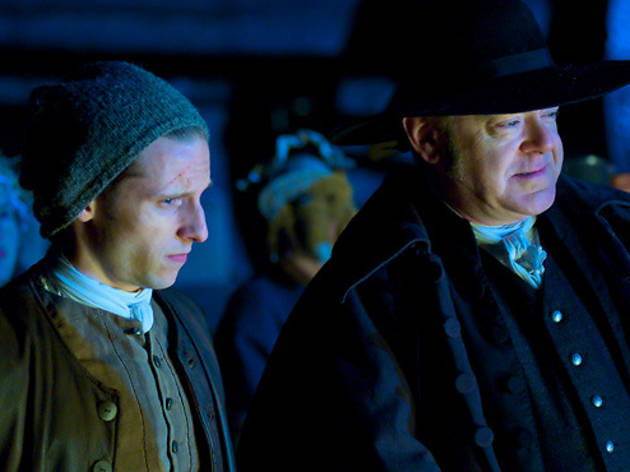 30/34
Photograph: Antony Platt
Jamie Bell as Abe Woodhull and Kevin McNally as Richard Woodhull in Turn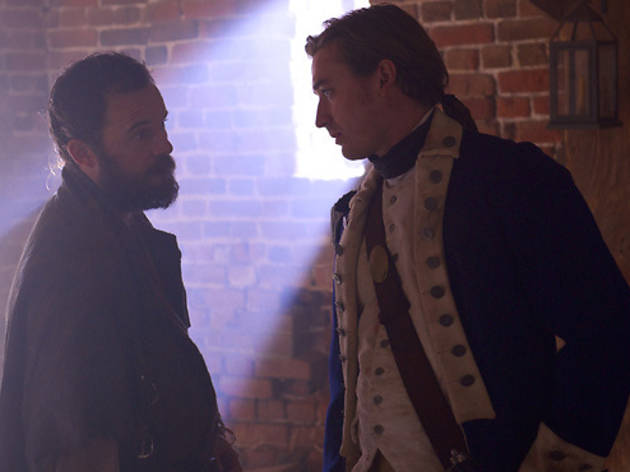 31/34
Photograph: Antony Platt
Daniel Henshall as Caleb Brewster and Seth Numrich as Ben Tallmadge in Turn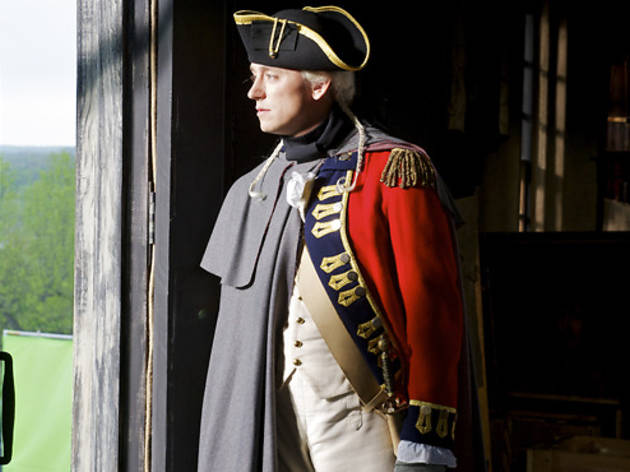 32/34
Photograph: Antony Platt
JJ Field as John Andre in Turn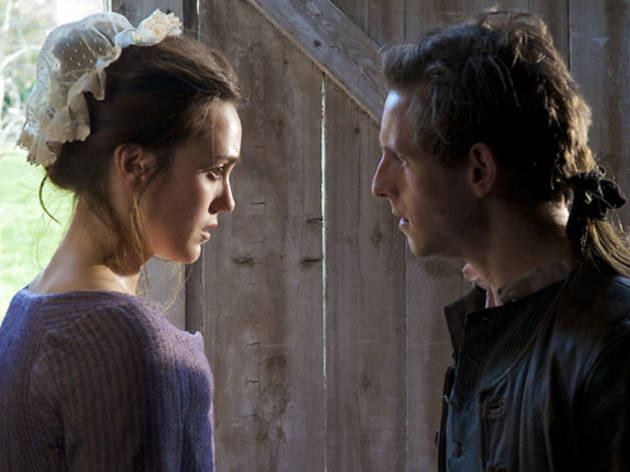 33/34
Photograph: Antony Platt
Heather Lind as Anna Strong and Jamie Bell as Abe Woodhull in Turn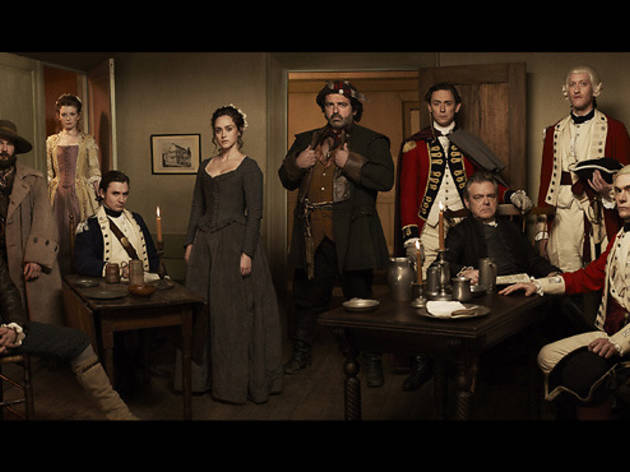 34/34
Photograph: Frank Ockenfels 3
Jamie Bell as Abe Woodhull , Daniel Henshall as Caleb Brewster, Meegan Warner as Mary Woodhull , Seth Numrich as Ben Tallmadge, Heather Lind as Anna Strong, JJ Feild as Major John Andre, Angus Macfadyen as Robert Rogers, Kevin McNally as Judge Woodhull, Samuel Roukin as Captain Simcoe  and Burn Gorman as Major Hewlett in Turn
Premieres Sunday, April 6 at 8pm on AMC.
Given American audiences interest in both on-screen carnage and nationalist pride, its surprising that the American Revolution isn't dramatized in film and television more often. There's plenty of excitement and intrigue to be mined from the bloodshed that christened the early days of this country. Unfortunately, Turn presents a stale depiction of the first band of American spies.
RECOMMENDED: Spring TV premieres
Farmer Abe Woodhull (Jamie Bell) lives with his wife (Meegan Warner) and infant son in British-occupied Long Island. The son of the local magistrate (Kevin McNally), Abe is under great pressure to maintain his family's loyalty to the English crown, despite the Redcoats' predilection for imposing on the homes and hospitalities of he and his neighbors. Under pressure from a pair of his childhood friends, who are now members of Washington's army, and his former fiancée, Abe reluctantly begins spying on the British garrison to aid the revolution.
It's almost impressive how Turn takes what should be riveting material and robs it of any spark. The opening episode, which occupies an extended 90-minute time slot, is largely devoted to Abe's labored recruitment to the war effort, much of which is due to his affections for Anna (Heather Lind), the daughter of a rebel who his father would not allow him to marry. While Bell is a talented actor, he's weighed down by a hopelessly dull character who is all too easily swayed by the desires of those around him and has little of his own agency. Without a strong hero at its center, the show becomes listless and muddled.
Between the indistinguishable pack of ponytailed male characters and a string of lifeless plots, Turn fails to engage, letting strong source material go to waste.