TV Review: The Playboy Club
Playboy, Chicago and the sixties add up to be little more than a bore.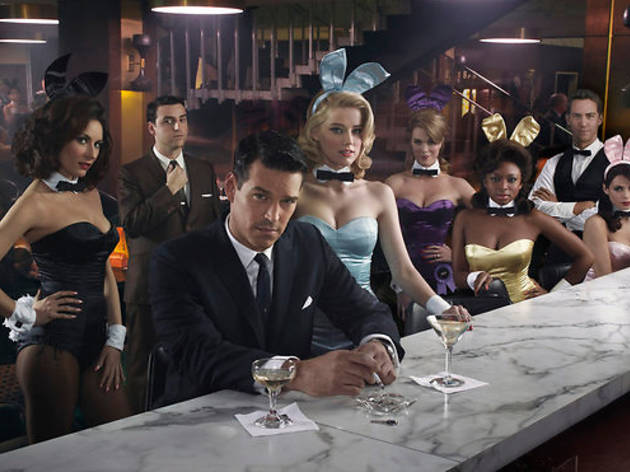 1/7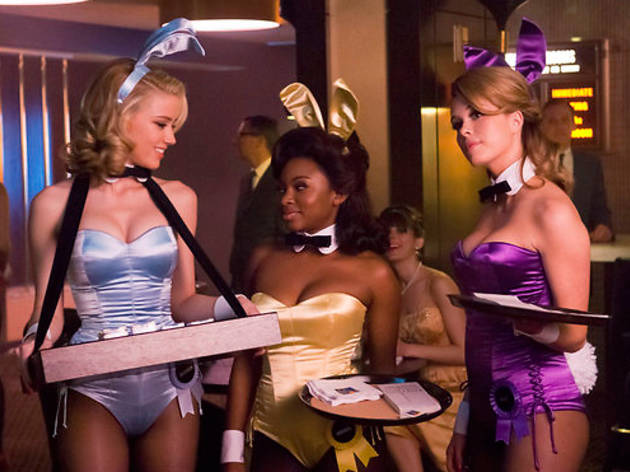 2/7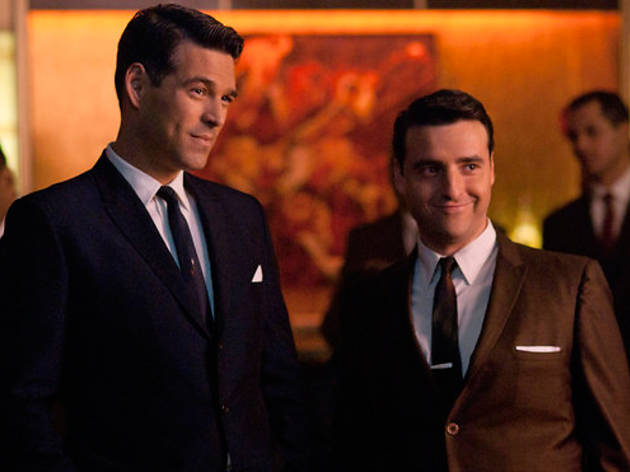 3/7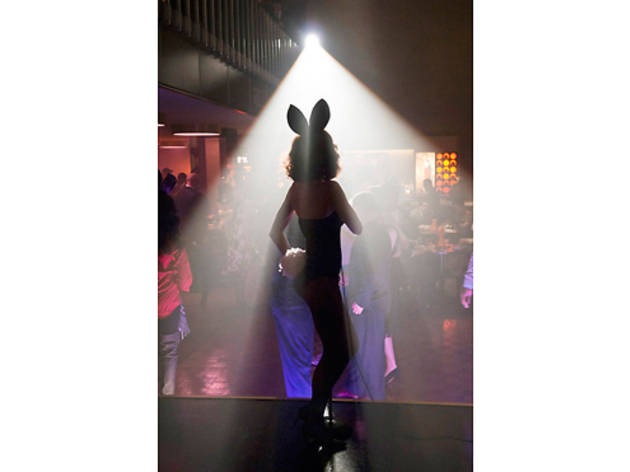 4/7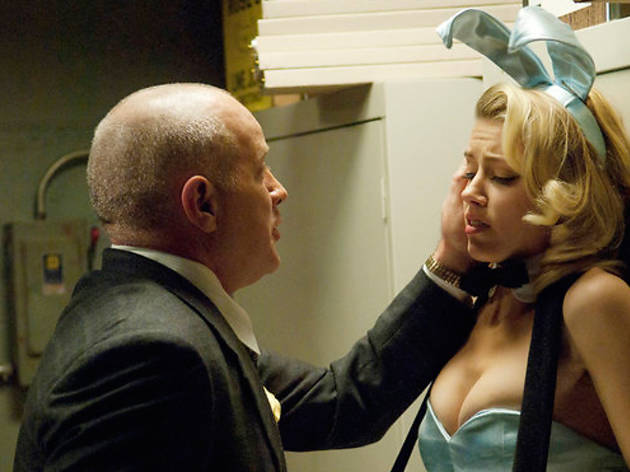 5/7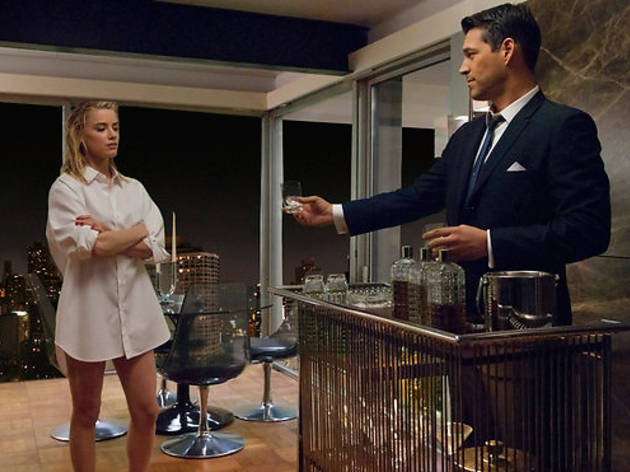 6/7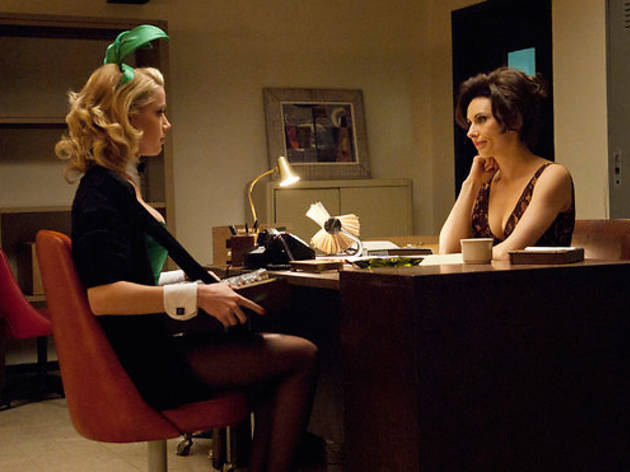 7/7
It's hard to determine whether The Playboy Club leans more on the historical legacy the Playboy brand and of Chicago or on the popularity of Mad Men. What results is a hodgepodge of all three that's messy and quite dull.
The show begins with a narration from Playboy mogul Hugh Hefner (only ever seen in silhouette) describing his Playboy Club as a respite from the corruption of 1960's Chicago. Of course, this is quickly proven false as fresh-faced cigarette bunny Maureen (Amber Heard) is assaulted in the back room by a man who turns out to be major mob player. When dapper lawyer and future candidate for public office Nick Dalton (Eddie Cibrian doing a shameless Don Draper impression) intervenes to help her, the two accidentally kill the man and must make him disappear, lest the mob come gunning for both of them. Dalton's disappearance is noted by his usual squeeze and head bunny Carol Lynne (Laura Benanti), who immediately gets catty with Maureen, thinking that she's stolen her man. Additionally, Dalton quickly finds mob guys asking him for info on their missing man, as he used to work with them prior to his days of high-priced lawyer-dom.
The pilot spends a lot of time setting up the murder cover-up and love triangle, but none of it seems to pay off. Both plot strings are hopelessly rote and boring, which has a lot to do with Cibrian being devoid of any charisma. He is the anti-Jon Hamm. Heard is totally wasted, forced to spend much of the episode making doe eyes at her co-star, which is such a let down after her sassy turn in Drive Angry. The most interesting part of the pilot involves a secret society that one of the other bunnies (Leah Renee Cudmore) and her husband (Sean Maher) are involved in, but this only accounts for a few minutes of screen time and has nothing to do with the actual Playboy Club.
The Playboy Club leans on nostalgia and brand familiarity without ever managing to create something new and interesting.
The Playboy Club premieres Monday 9pm on NBC.